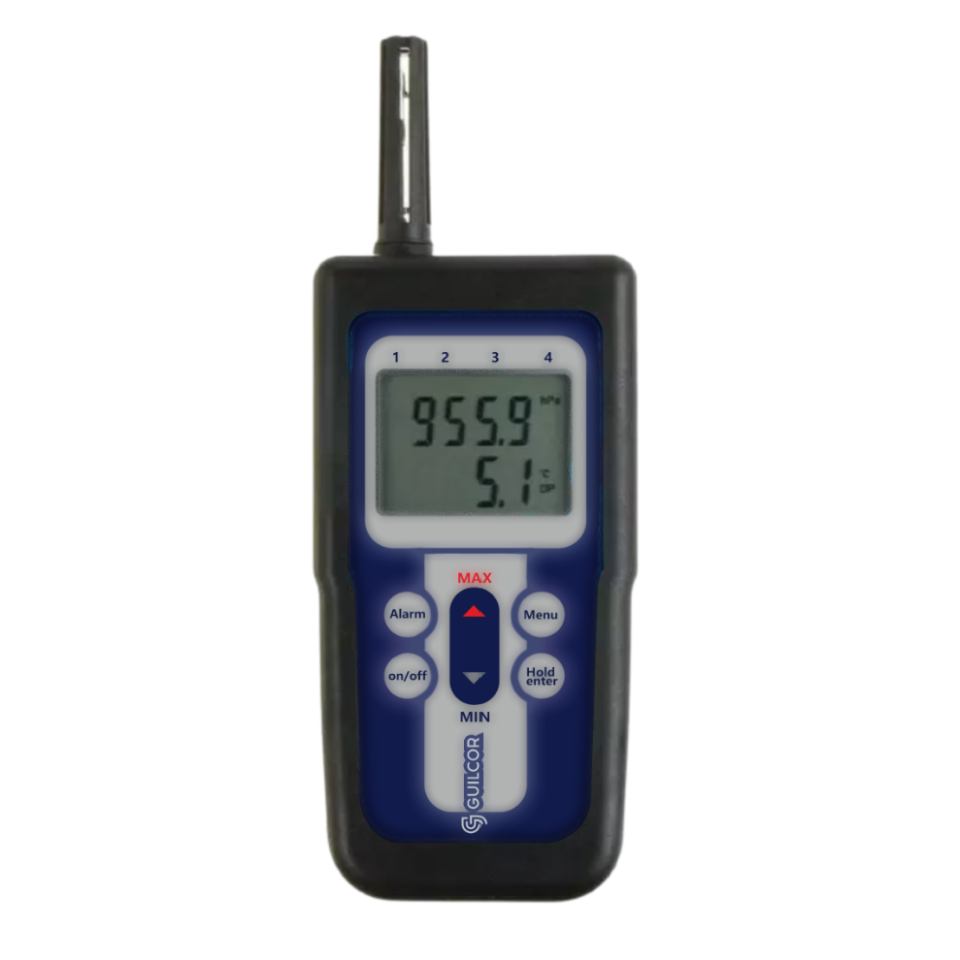 Thermo-hygro-barometer
Reference AR006291
Product features Thermo-hygro-barometer
TECHNICAL DATA


Thermometer, hygrometer, barometer high precision.


Audible and optical alarm of the measured temperature.


Temperature memory minimum and maximum.


included a traceable calibration certificate.


LCD backlight.


Simultaneous reading of air temperature and relative humidity, dew point temperature and atmospheric pressure, selectable, built-in selectable sensors, barometric pressure trend over the last 3 hours.


INCLUDED IN DELIVERY
C4130
Manual
Traceable calibration certificate
9V battery
Plastic transport case



MEASURED VALUES
- Temperature
- Relative humidity
- Calculated values ​​(dew point, etc.)
- Atmospheric pressure
Operating temperature range: -10 to +60 ° C
Temperature sensor : RTD Ni1000 / 6180ppm
Accuracy of temperature measurement with integrated sensor: ± 0.4 ° C
Accuracy of air humidity measurement: ± 2,5% RH from 5 to 95% at 23 ° C, resolution 0,1%
Dew point measurement accuracy: 1,5 ° C at room temperature <25 ° C and RH> 30%, range -60 to +80 ° C
Accuracy of air pressure measurement: ± 2hPa at 23 ° C, resolution 0.1hPa
Reading the barometric pressure trend: in hPa - for the last three hours
Power : 9V batteries
Battery life: 2 months on average
Dimensions: 141 x 71 x 27 mm
Protection: IP20
Weight (including battery): approximately 150 g
Warranty: 3 years
These products can interest you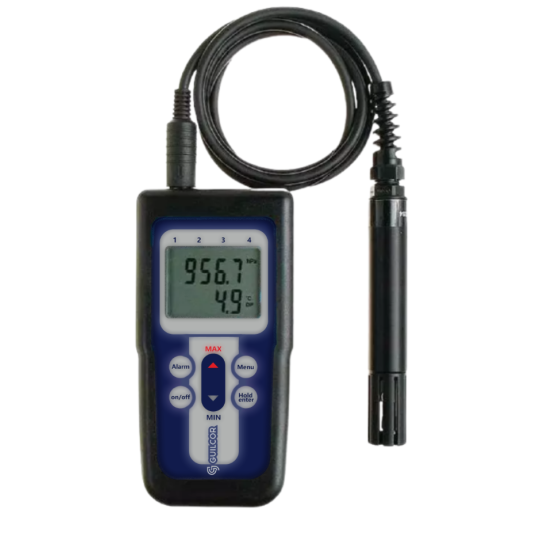 Thermometer, hygrometer, barometer. Temperature, humidity, pressure. Audible and optical alarm. LCD backlight.