Temperature and humidity sensor for ventilation duct - 4..20mA
PTSV 120 temperature and relative humidity sensors are designed to take measurements in air ducts. The plastic head is fitted with a cable gland. Easy installation of humidity and temperature sensors is ensured by the unique design " S head ".
International shipping
FREE shipping in Europe from 100 € of purchase
Secure Payments
All payments are secure and approved.
Best price guarantee
Contact us to define your payment term.
+33-233-611-670
English - French - German - Spanish
The digital design with microprocessor ensures long-term stability of the parameters, temperature compensation of the humidity sensor and signaling of fault conditions. The state-of-the-art polymer humidity sensor ensures long-term data stability and resistance to water condensate.
The output signals of the measured quantities are two galvanically isolated 4 to 20 mA current signals, set by the manufacturer as follows:
output quantity 1

: relative humidity, range from 4 to 20 mA corresponds to 0 to 100% RH

exit 2

: temperature, range from 4 to 20 mA corresponds to -30 ° C to 125 ° C
Sensor type

PTSV 120

Sensor type

Pt 1000/3850

Output signal

two signals galvanically isolated from 4 to 20 mA

Output signals in case of error

<3,8 mA or> 24 mA

Supply voltage (Unap)

9 to 30 V DC, maximum ripple 0,5%

Standard rod length

150 mm

Temperature measurement range *

-30 to 125 ° C

Precision

± 0,4 ° C between 0 and 100 ° C, otherwise 0,4% of the measured value

Relative humidity measurement range **

0 to 100% RH (temperature compensated over the entire temperature range)

Precision

± 2,5% RH in the range of 5 to 95% RH at 23 ° C

Degree of protection

electronic IP 65 according to EN 60 529;

the sensors are located behind the cover with protection class IP 40 according to EN 60 529

Dust filter

0,025 mm filtration capacity

Operating temperature range

-30 to 80 ° C

Operating humidity range

0 to 100% RH

Working position

arbitrarily

Electromagnetic compatibility

conforms to standard EN 61326-1

Storage conditions

temperature -30 to 80 ° C, relative humidity 0 to 100% RH non-condensing

Material of the stem

DIN 1.4301 stainless steel

The weight

about 225 g

Head material




POLYAMIDE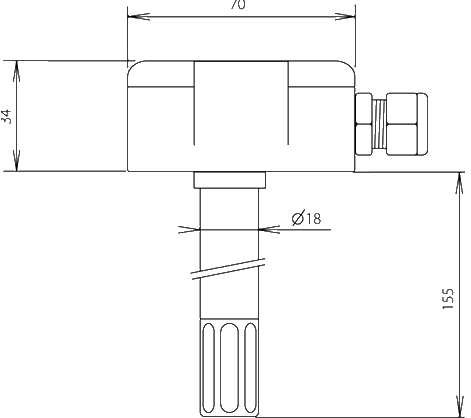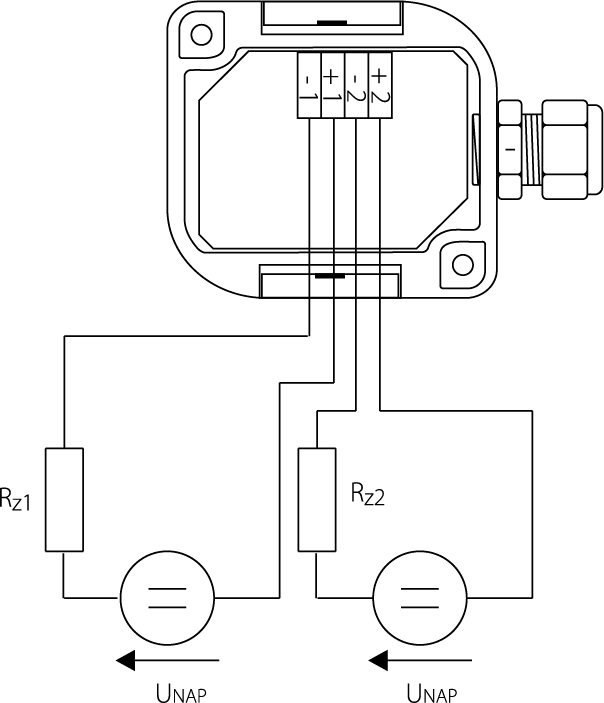 Information
Measured

Humidity

Communication

4 ... 20mA
Related products
(8 other products in the same category)