Duct mount temperature and humidity transmitter with RS485 output
Reference: AR006634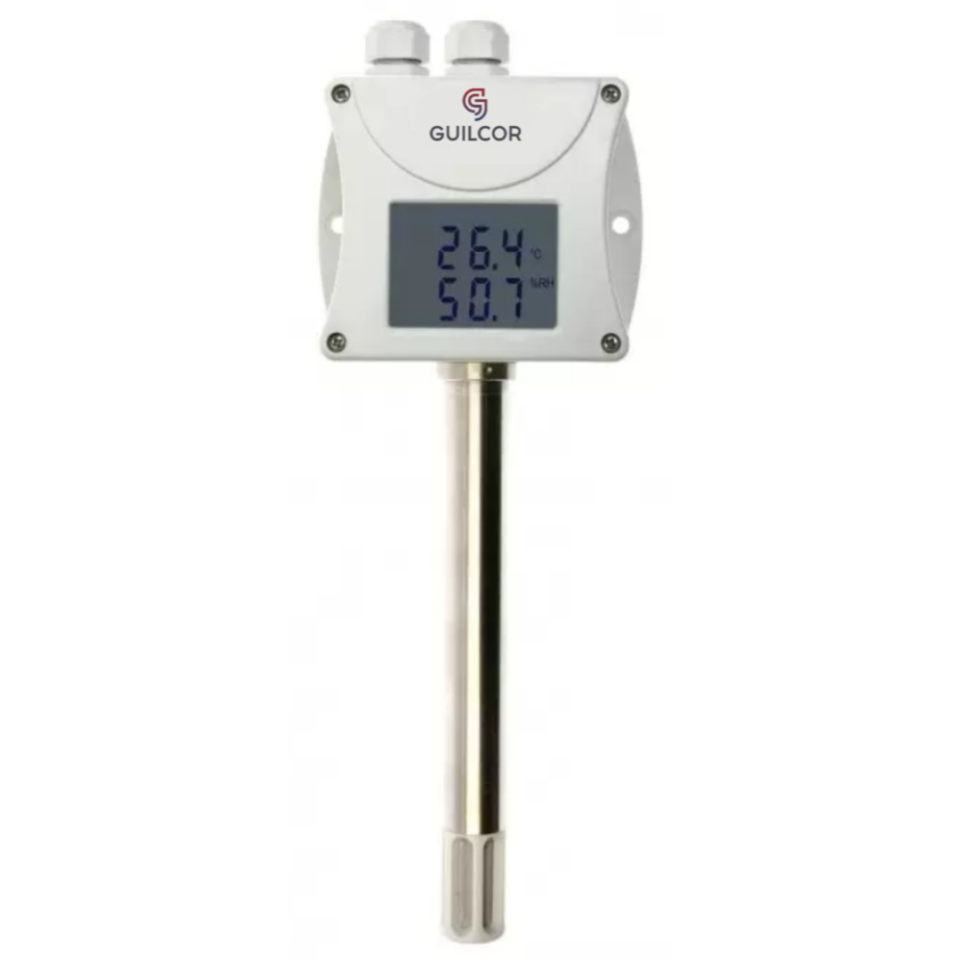 International shipping
Standard or express delivery
Secure Payments
All payments are secure and approved.
Best price guarantee
Contact us to define your payment method.
+33-233-611-670
English - French - German - Spanish
Product details about "Temperature and humidity transmitter for duct mounting with RS485 output"
TECHNICAL DATA


Transmitter temperature and humidity.


Use Case exterior and interior.


Assembly on sheath.


Relative humidity, rod temperature sensors 150mm.


The measured values ​​are also converted to another interpretation of humidity: dew point temperature, absolute humidity, specific humidity, mixing ratio, specific enthalpy.


INCLUDED IN DELIVERY
T3413
Manual
Traceable calibration certificate
Free Tsensor configuration software



MEASURED VALUES
- Temperature
- Relative humidity
- Calculated values ​​(dew point, etc.)
Relative humidity range: 0 to 100%
Accuracy of the relative humidity measurement: ± 2,5% relative humidity from 5 to 95% at 23 ° C
Accuracy of temperature output: ± 0.4 ° C
Available temperature units: degrees Celsius, Fahrenheit
Dew point output accuracy and range - for details see graphs: ± 1,5 ° C at ambient temperature T <25 ° C and relative humidity> 30%
range -60 to +80 ° C
Accuracy and absolute humidity output range: ± 1,5 g / m3 at ambient temperature T <25 ° C
range from 0 to 400 g / m3
Accuracy and specific humidity output range: ± 2 g / kg at room temperature T <35 ° C
range 0 to 550 g / kg
Accuracy and output range of mixing ratio: ± 2g / kg at ambient temperature T <35 ° C
range from 0 to 995 g / kg
Precision and range of specific enthalpies: ± 3 kJ / kg at ambient temperature T <25 ° C
range: 0 to 995 kJ / kg
Temperature operating range: -30 to +80 ° C
LCD display operating temperature range: readable at an operating temperature of + 70 ° C, it is recommended to turn off the LCD screen above 70 ° C
Temperature compensation of humidity sensor: the entire temperature range
Communication protocol : ModBus RTU and Advantech ADAM compatible protocol
Communication speed: 110 to 115200 Bd
Filtering capacity of the sensor cover: 0.025mm - filter with stainless steel mesh
Housing protection with electronics: Electronics IP65, sensors IP40
Supply : 9-30Vdc, current consumption about 0.5W
Display dimensions: 88,5 x 250 x 39,5 mm (W x H x D), rod length 150 mm
Weight: about 225g
Warranty: 3 years
General
Reference

AR006634

Name

Duct mount temperature and humidity transmitter with RS485 output
Features
Measured

Humidity

Product Type

Head / terminal probes

Communication

RS485 - MODBUS
1 other product in the same category: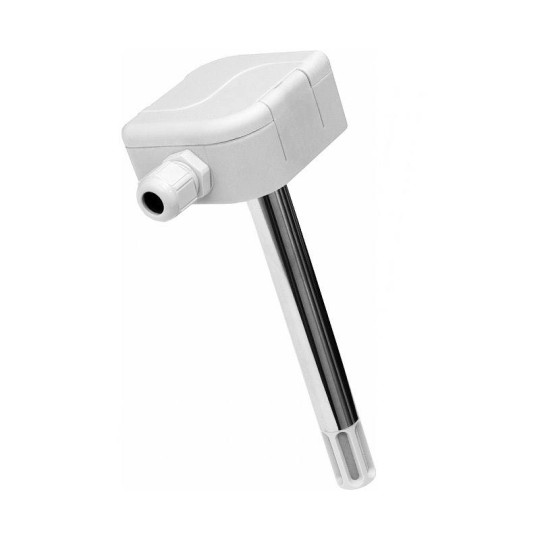 The PTSV 120 temperature and relative humidity sensors are designed to perform measurements in ducts ...