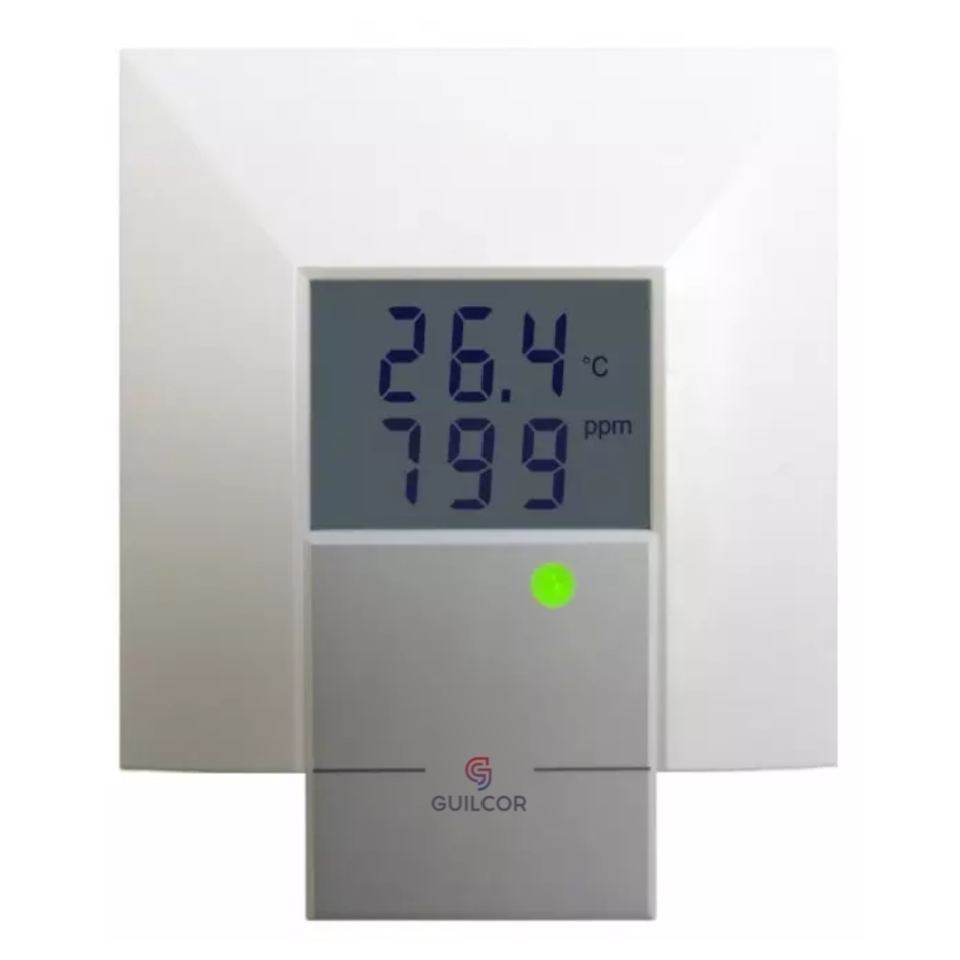 CO2 concentration and temperature transmitter with 4-20mA outputs, integrated sensors
Reference AR006664
Product features CO2 concentration and temperature transmitter with 4-20mA outputs, integrated sensors
TECHNICAL DATA


Sensor level and CO2 temperature.


The CO2 concentration and temperature transmitter with two 4-20mA outputs is specially designed for use in demanding interiors in systems Energy management building and HVAC.


It was designed for Easy installation on the housings of wiring KU68 standard for household switches and sockets.


It is possible to switch off a large two-line LCD display.


Computerized design ensures long term stability and the failure indication.


The transmitter is designed for use in a non-aggressive environment.


INCLUDED IN DELIVERY
T8148
Manual
Traceable calibration certificate
Free Tsensor configuration software



MEASURED VALUES
- Temperature
- CO2
CO2 concentration measurement range: 0 to 2000 ppm
Accuracy of CO2 concentration measurement: ± (50ppm + 2% from reading) at 25 ° C and 1013hPa
Accuracy of temperature output: ± 0.5 ° C
Temperature units: degrees Celsius, Fahrenheit
Temperature range : -10 to +50 ° C
IP protection: IP20
Power : 9-30Vdc
Dimensions: 88 x 106 x 33 mm (W x H x D)
Material: ABS
Color: White
Weight: approximately 150g
Warranty: 3 years
These products can interest you