CO2 concentration transmitter with RS485 interface, external carbon dioxide probe, 1 m cable
Reference: AR006659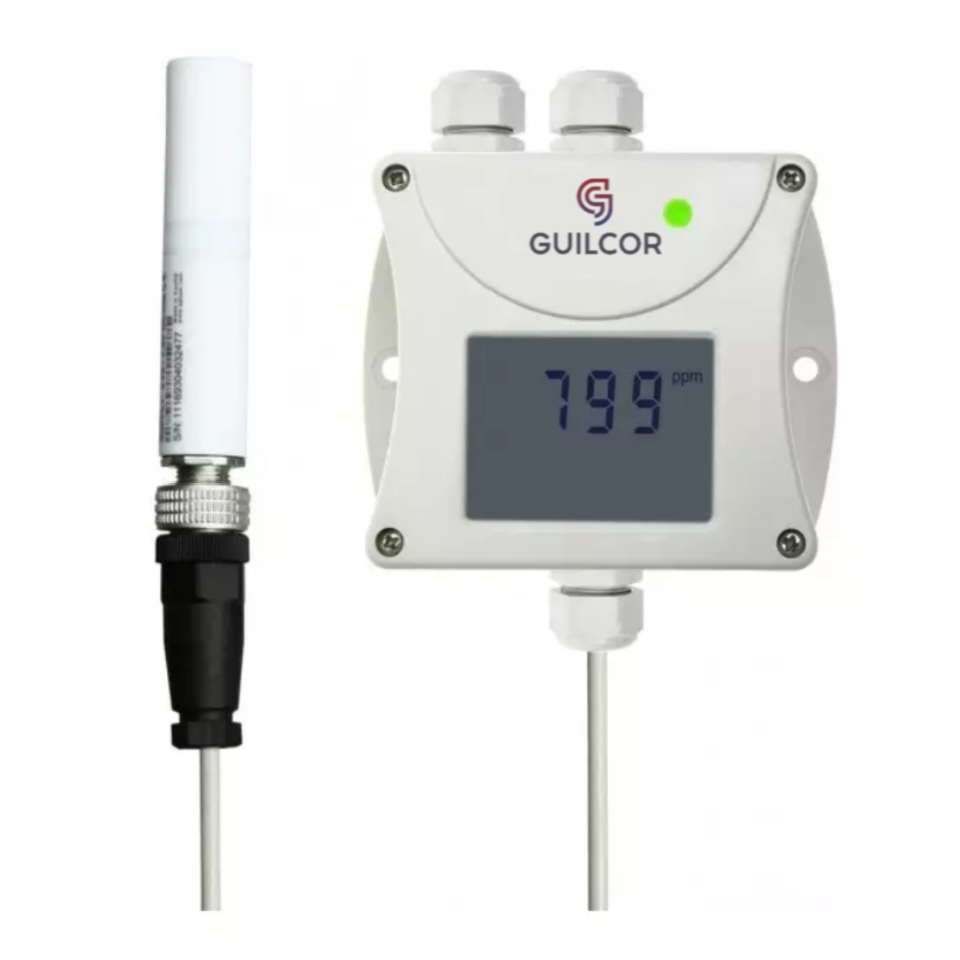 International shipping
Standard or express delivery
Secure Payments
All payments are secure and approved.
Best price guarantee
Contact us to define your payment method.
+33-233-611-670
English - French - German - Spanish
Product details about "CO2 concentration transmitter with RS485 interface, external carbon dioxide probe, 1 m cable"
TECHNICAL DATA


CO2 sensor - carbon dioxide level.
The device is supplied with a CO2 probe with a 1 m cable.
Cable lengths 2 or 4 meters available optional.
Green LED shines: CO2 concentration from 0 to 1000 ppm
Yellow LED shines: CO2 concentration 1001 to 1200 ppm
Red LED shines: CO2 concentration 1201 ppm and more


INCLUDED IN DELIVERY
T5441
Manual
Traceable calibration certificate
Free Tsensor configuration software



MEASURED VALUES
- CO2
CO2 concentration measurement range: 0 to 10000 ppm
Accuracy of CO2 concentration measurement: ± (100 ppm + 5% of reading) at 25 ° C and 1013hPa
CO2 measurement interval: 15s
Temperature range : -30 to + 60 ° C
Communication protocol : ModBus RTU and Advantech ADAM compatible protocol
Communication speed: 110 to 115200 Bd
IP protection: IP30
Power : 9-30Vdc, power consumption about 1W
Dimensions: 88,5 x 94 x 39,5 mm (W x H x D)
Weight: approximately 145g
Warranty: 3 years
General
Reference

AR006659

Name

CO2 concentration transmitter with RS485 interface, external carbon dioxide probe, 1 m cable
Features
Measured

CO2

Product Type

Head / terminal probes

Communication

RS485 - MODBUS
4 other products in the same category: