CO2 sensor for classrooms and offices
Reference: AR006784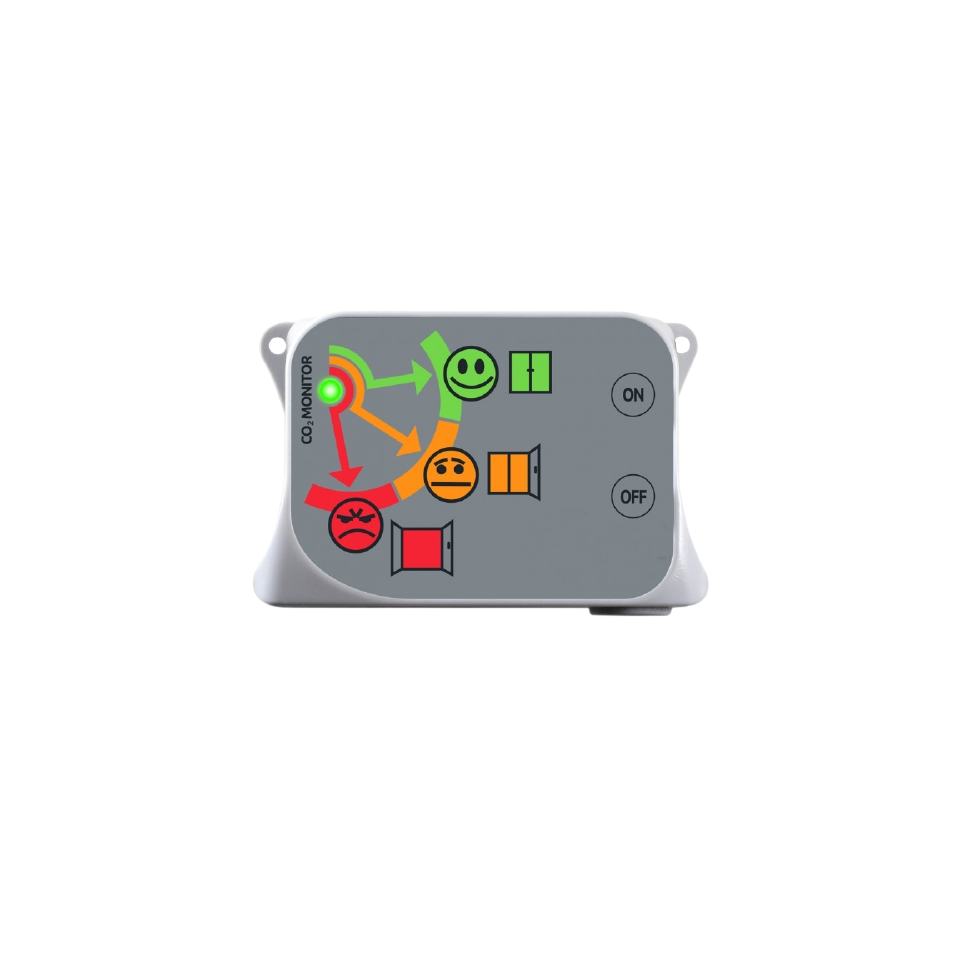 International shipping
Standard or express delivery
Secure Payments
All payments are secure and approved.
Best price guarantee
Contact us to define your payment method.
+33-233-611-670
English - French - German - Spanish
Product details about "CO2 sensor for classrooms and offices"
CO2 monitor - carbon dioxide level detector. Although carbon dioxide is invisible and odorless, an increased CO2 content in the room leads to fatigue and decreased mental focus.
The U8415 battery powered device with external power supply (optional accessories) is designed to indicate the CO 2 concentration inside buildings (schools, conference rooms, hospitals, offices, cinemas, theaters, etc.).
The level of CO 2 concentration is indicated by the device using three colors. Changes in the indicated states are also signaled acoustically - by a beep. The signaling method can be defined by the user using the Vision software.
The device is equipped with a maintenance-free and long-term stable NDIR sensor with dual wavelength and multi-point calibration.
The green LED flashes - CO2 concentration 0 to 1000 ppm (adjustable threshold)
The yellow LED flashes - CO2 concentration 1001 to 1400 ppm (adjustable threshold)
The red LED flashes - CO2 concentration 1401 ppm and more (adjustable threshold)
The recorder includes a traceable calibration certificate with declared metrological traceability of standards based on the requirements of EN ISO / IEC 17025.
TECHNICAL DATA
MEASUREMENT VALUE
CO2
CO 2 SENSOR
Measuring range 0 to 5000 ppm
Accuracy ± (50 ppm + 3% of reading)
Measuring interval 15 s with external power supply, 2 min with battery
General
Reference

AR006784

Name

CO2 sensor for classrooms and offices
8 other products in the same category: