ATEX winding resistance thermometer with increased safety *Step required
In production :
1 to 3 weeks
Measuring range:
-60 .. + 180 ° C (temperature class H)
Temperature measurement in the coils of electric motors and generators, etc.
Energy industry
Secure Payments
All payments are secure and approved.
Best price guarantee
Contact us to define your payment term.
+33-233-611-670
English - French - German - Spanish
International shipping
FREE delivery in EU from 70 € HT purchase
Features
Unique design
2, 3, 4-wire measuring circuit
Sensitive element:
Pt100, Pt500, Pt1000 (IEC 751)
Ni100, Ni500, Ni1000 (DIN 43760)
Sensitive element design: thin film element
Wide range of designs
Temperature class H (+ 180 ° C)
Non-standard parameters available on request:
- non-standard size
- cables according to customer specifications
Dielectric strength 2,5 kVAC / 60 sec., En
option 3,0 .. 5,0 kVAC / 60 sec.


Temperature difference
-60 .. + 180 ° C (temperature class H)


Description
XE-TOPE610 temperature sensors are installed in the winding slots for temperature measurement and for protection against insulation damage in case of overheating. Temperature sensors should be installed in the hottest location of the winding to achieve the best efficiency results.
The TOPE610 sensor consists of a thermometric resistance, a retractable PTFE tube and a connection cable.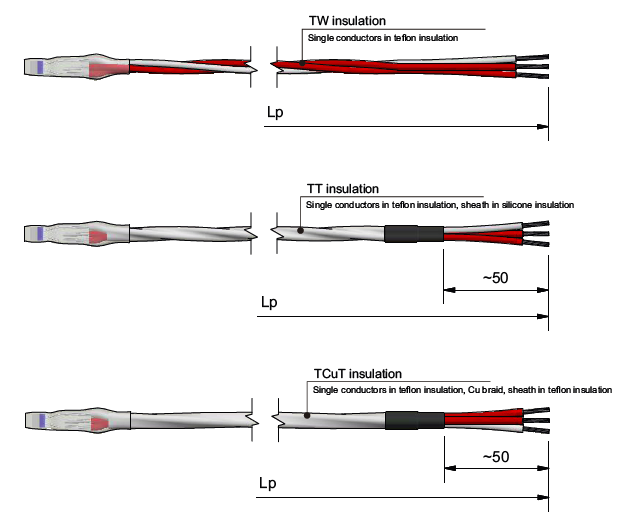 Sensor type, length, accuracy, cable insulation and connection method can be individually selected for the respective application.


Autres versions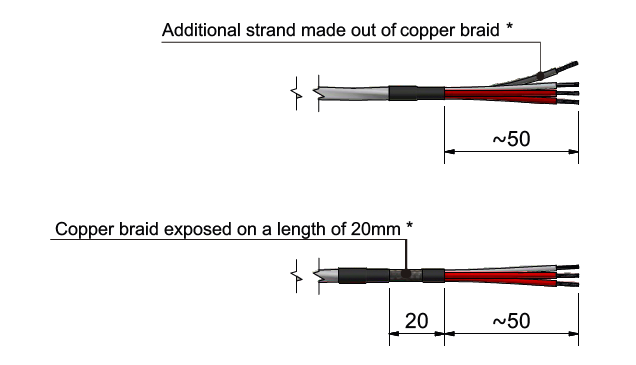 This datasheet is only a small portion of our cable resistance thermometer supply program. On customer request, other versions can also be delivered.
Information
Type of entries

PT100
PT500
PT1000

Number of threads

2
3
4

Cable length

1000 mm
2000 mm
5000 mm

Precision

Class A + -0.15 ° C
Class B + -0.3 ° C

Model

Temperature class H (up to + 180 ° C)

Certification

ATEX EX E
Related products
(8 other products in the same category)