Product features INDOOR CO2 SENSORS WITH 4 to 20 mA OUTPUT KSC 500
The KSC 500 - CO2 sensor with 4 to 20 mA output is designed to measure the concentration of carbon dioxide in the air in areas protected from water.
The KSC 500 - CO2 sensor with 4 to 20 mA output consists of a plastic ribbed head where a printed circuit board with the CO2 sensor and a converter is placed to establish communication via a 4 to 20 mA voltage output. The CO2 value is measured by an NDIR module, the output signal of which is also converted into a 4 to 20 mA output signal. For the KSC 2 CO500 concentration sensor, an autocalibration function is available to set the sensor to the minimum CO2 value corresponding to the outdoor concentration level. The KSC 500 - CO2 sensor with 4 to 20 mA output meets the protection index IP 30 according to EN 60529, as amended. Appropriate design and high-quality material ensure that the sensor is not disturbing, even in interiors with high aesthetic requirements. You can choose the color of the box white or gray.
The KSC 500 - CO2 sensor with 4 to 20 mA output is designed to operate in a chemically non-aggressive environment; its use should be chosen according to the temperature and chemical resistance of the head and the individual sensors. The operating conditions to establish the correct function are:
ambient temperature near the sensor: 0 to 45 ° C
ambient relative humidity: 0 to 95% (non-condensing humidity)
atmospheric pressure: 87 to 106 kPa
TESTS, DECLARATION, CALIBRATIONS
Type tests are carried out by a notified body according to standard EN 50155, as amended, Railway applications - Electronic equipment used on rolling stock, Art. 12.2.9, 12.2.11
- Electromagnetic compatibility according to EN 50121-3-2, as amended
- Insulation test according to EN 50155, as amended
- Shock and vibration tests according to EN 61373, as amended
The product meets the parameters in accordance with EN 45545-2, as amended, Fire protection of railway vehicles - Part 2: Requirements for the fire behavior of materials and components. May be supplied with materials that meet NFPA 130 fire safety standard, as amended.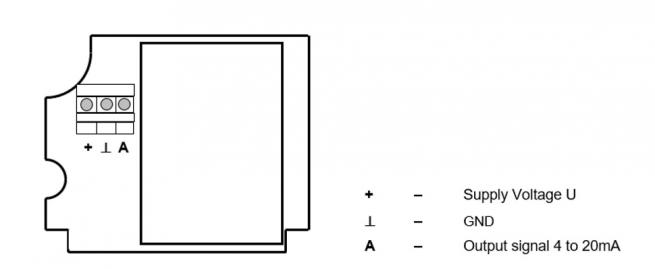 These products can interest you