Product features INDOOR TEMPERATURE AND CO2 SENSORS WITH CAN OUTPUT KSTC104 PROTOCOL
The KSTC 2 temperature and CO104 sensor is designed to measure carbon dioxide concentration and air temperature in spaces protected from water.
The KSTC 2 temperature and CO104 sensor consists of a plastic ribbed head where a printed circuit board with the individual sensors and a converter is placed to establish communication via the CAN. The temperature is measured by a sensor whose signal is processed in a microprocessor and is converted into an output signal from CANopen with the Cia DS 301 specification. The CO2 value is measured by an NDIR module whose digital signal is also converted into a CANopen output signal. For the CO2 concentration sensor, an auto-calibration function is available to set the sensor to the minimum CO2 value corresponding to the outdoor concentration level. The KSTC 2 temperature and CO104 sensor meets the degree of protection IP 30 according to EN 60529. Appropriate design and high-quality materials ensure that the sensor does not appear annoying even in interiors with high aesthetic requirements. You can choose the color of the box white or gray.
The KSTC 2 temperature and CO104 sensor is designed to operate in a chemically non-aggressive environment; its use should be chosen according to the temperature and chemical resistance of the head and the individual sensors. The operating conditions to establish the correct function are:
Ambient temperature near the sensor: 0 to 45 ° C
Ambient relative humidity: 0 to 95% (non-condensing humidity)
Atmospheric pressure: 87 to 106 kPa
TESTS, DECLARATION, CALIBRATIONS
Type tests are carried out by a notified body according to standard EN 50155, as amended, Railway applications - Electronic equipment used on rolling stock, Art. 12.2.9, 12.2.11
- Electromagnetic compatibility according to EN 50121-3-2, as amended
- Insulation test according to EN 50155, as amended
- Shock and vibration tests according to EN 61373, as amended
The product meets the parameters in accordance with EN 45545-2, as amended, Fire protection of railway vehicles - Part 2: Requirements for the fire behavior of materials and components. May be supplied with materials that meet NFPA 130 fire safety standard, as amended.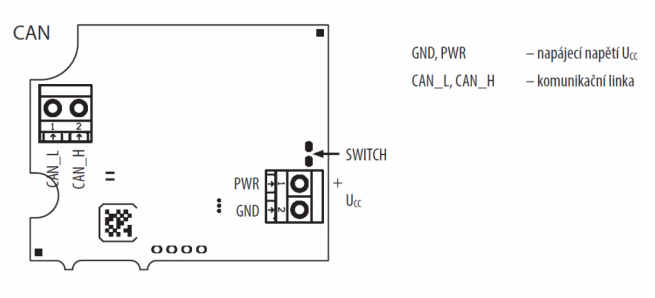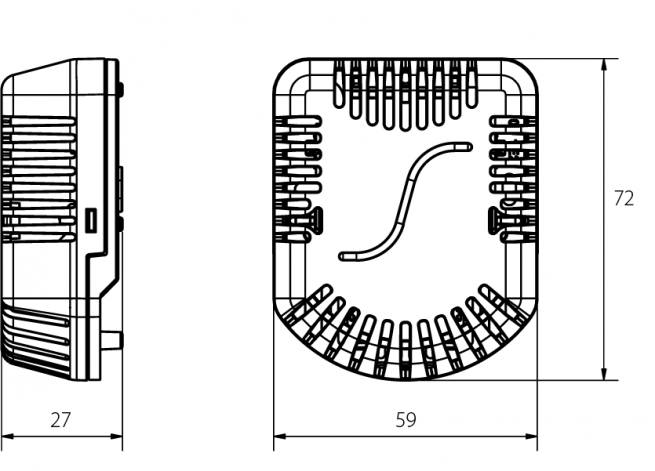 These products can interest you