KTR 141 resistance temperature sensors
In production :
1 to 3 weeks
Sensor type KTR 141A / R KTR 141E / R
Sensitive element type all types
Temperature range -40 ° C to 120 ° C (measuring range can be extended - see modifications)
Protection class IP 65 according to EN 60529
Case dimension 40 x 12 x 8 mm
The diameter of the hole for fixing 4.1 mm
Housing material stainless steel DIN 1.4301 aluminum alloy 424441.6
Shielded RADOX input cable 2 x 0,5 mm2
RADOX shielded 4 x 0,5 mm2
Wire resistance 0,07 Ω for 1 m of cable for 2-wire connection
Response time τ0,5 <7 s (in running water at 0,4 ms-1)
Insulation resistance> 200 MOhm at 500 VDC, 25 ° C ± 3 ° C, humidity <80%
Shock and vibration tests
category 2 according to EN 61373
Insulation test 4 kVDC for 1 minute according to EN 50155
Fire resistance
according to EN 45545 and according to NFPA 130
Secure Payments
All payments are secure and approved.
Best price guarantee
Contact us to define your payment term.
+33-233-611-670
English - French - German - Spanish
International shipping
EXPRESS OR STANDARD delivery.
The KTR 141A / R a KTR 141E / R resistance temperature sensors are designed for measuring the surface temperature of solid substances with a smooth surface. In the Railway Vehicle application segment, the sensors are intended, for example, to measure the surface temperature of the baseboards of converters and coolers of performance elements and of emergency battery sources of electric locomotives.
The temperature range is -40 ° C to 120 ° C and these limits should not be exceeded even for a short time. The sensor can be used for all control systems compatible with the types of detection elements listed in the technical parameters table. The sensor conforms to the degree of protection IP 65 according to standard EN 60529, as amended.
The sensor is designed to operate in a chemically non-aggressive environment.
TESTS, DECLARATION, CALIBRATIONS
Type tests are carried out by a notified body according to standard EN 50155, as amended, Railway applications - Electronic equipment used on rolling stock, Art. 12.2.9, 12.2.11
- Insulation test according to EN 50155, as amended
- Shock and vibration tests according to EN 61373, as amended
The product meets the parameters in accordance with EN 45545-2, as amended, Fire protection of railway vehicles - Part 2: Requirements for the fire behavior of materials and components. The materials also meet the requirements of the NFPA 130 fire safety standard, as amended.
- Class-leading precision (except for Ni 10000/5000, Ni 10000/6180, T1 = Ni 2226, NTC 20 kΩ)
- possibility of coating non-standard temperature sensors (DALLAS, TSiC, KTY, SMT, TC etc.)
- possibility of dimension and material of the housing
If the shielded silicone cable is changed (not in accordance with standard EN 45545-2):
- temperature range -50 ° C to 200 ° C
- possibility of enclosing two sensors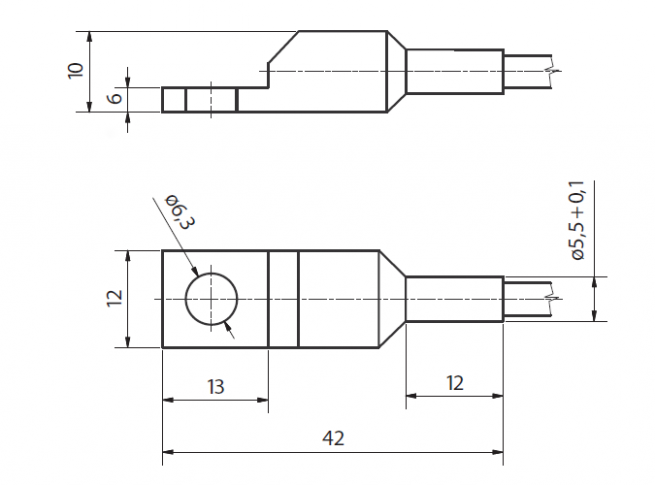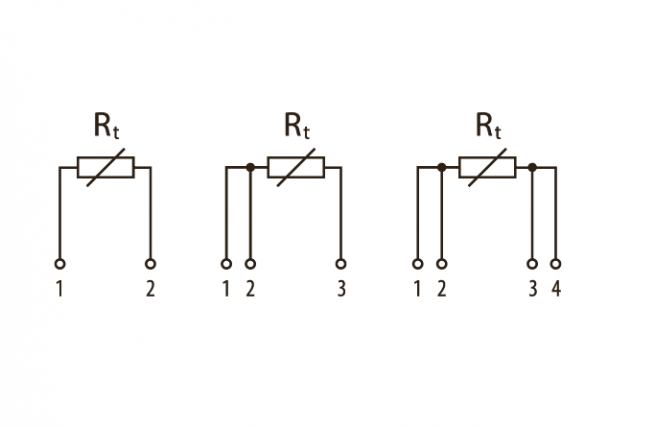 Related products
(8 other products in the same category)