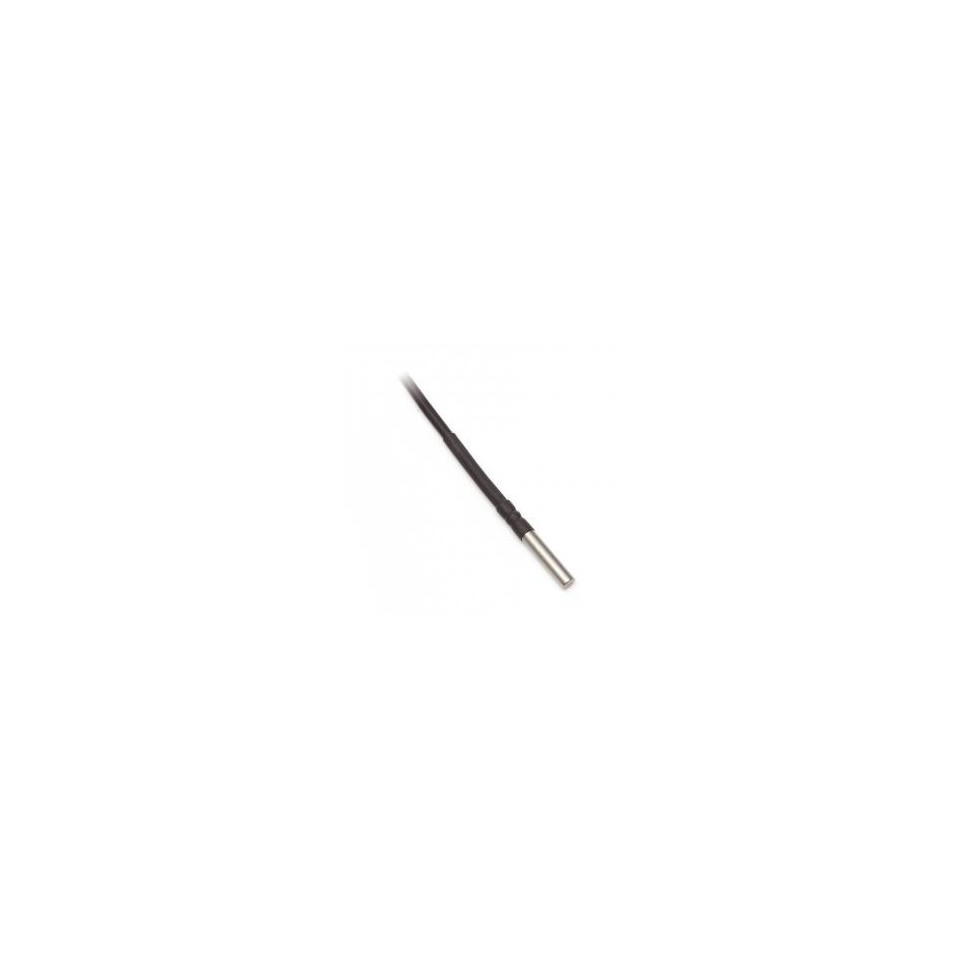 TEMPERATURE SENSOR WITH ∅ 5,8 mm HOUSING
Reference GKTG8 / RR
Product features TEMPERATURE SENSOR WITH ∅ 5,8 mm HOUSING
The KTG 8 / R resistance temperature sensor is designed for measuring the temperature of gaseous or liquid substances. In the application segment of railway vehicles, it is intended for use, for example, in the air conditioning system and the temperature control system.
The operating temperature range of the sensor is -40 ° C to 120 ° C. The sensor can be used for all control systems compatible with the types of detection elements listed in the technical parameters table. The sensor conforms to the degree of protection IP 67 according to standard EN 60 529, as amended.
The sensors are intended to operate in a chemically non-aggressive environment.
ACCESSORIES
thermowell JTG 8
TESTS, DECLARATION, CALIBRATIONS
Type tests are carried out by a notified body according to standard EN 50155, as amended, Railway applications - Electronic equipment used on rolling stock, Art. 12.2.9, 12.2.11
- Insulation test according to EN 50155, as amended
- Shock and vibration tests according to EN 61373, as amended
The product meets the parameters in accordance with EN 45545-2, as amended, Fire protection of railway vehicles - Part 2: Requirements for the fire behavior of materials and components. The materials also meet the requirements of the NFPA 130 fire safety standard, as amended.
- variable rod design - length L
- possibility of coating two sensitive elements
- Class-leading precision (except for Ni 10000/5000, Ni 10000/6180, T1 = Ni 2226, NTC 20 kΩ)
- possibility of coating non-standard temperature sensors (DALLAS, TSiC, KTY, SMT, TC etc.)
If the shielded silicone cable is changed (not in accordance with standard EN 45545-2):
- temperature range -50 ° C to 200 ° C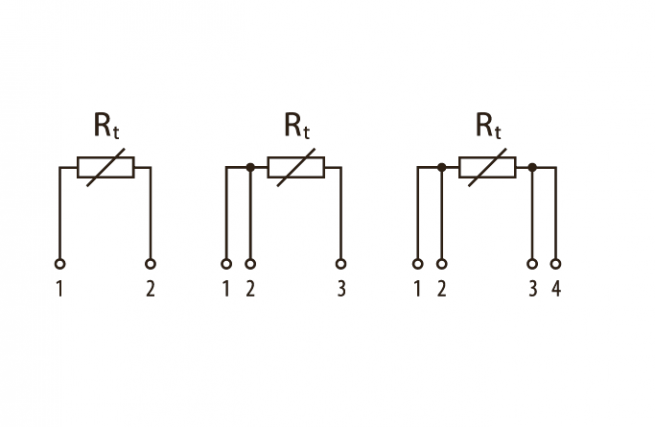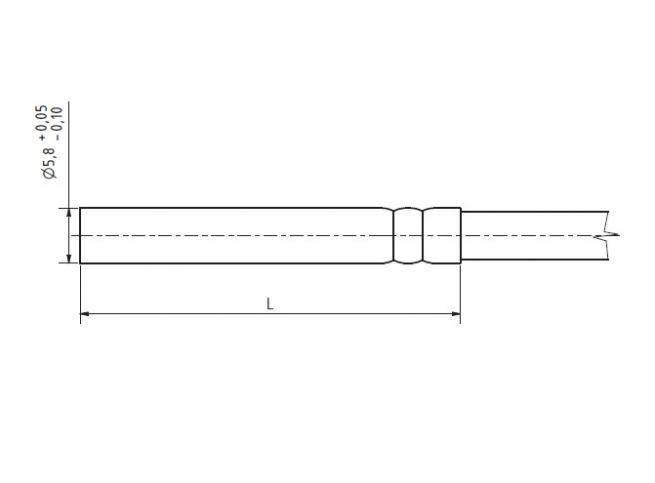 These products can interest you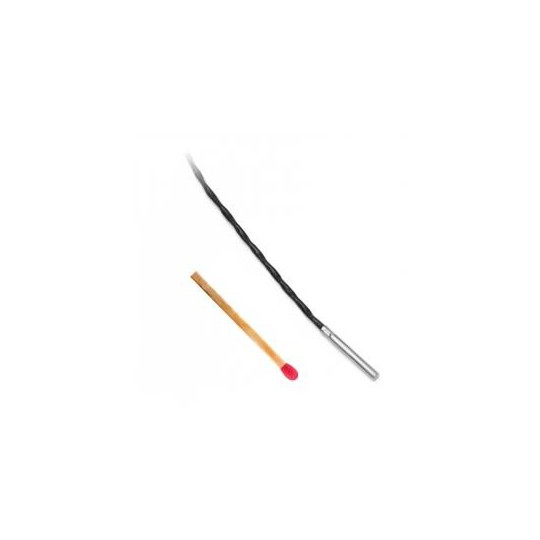 Sensor for Pt100, Pt500 and Pt1000. 3 or 4 wire connection. Stainless steel case. Variable rod length.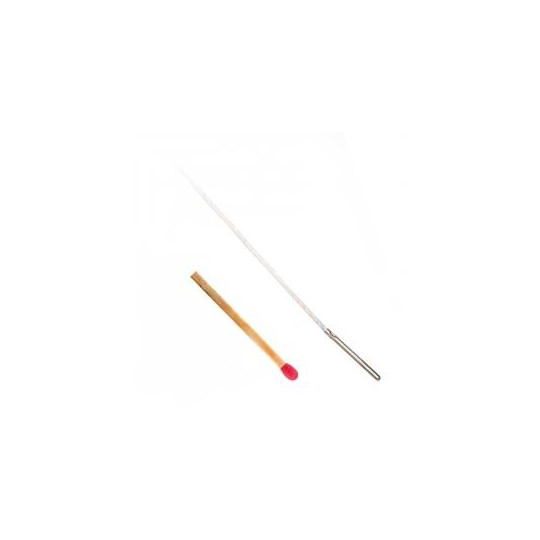 Type of sensor KTG 12 Type of sensitive element Pt 100/3850, Pt 1000/3850 Temperature difference -50 ° C to 200 ° C Indic ...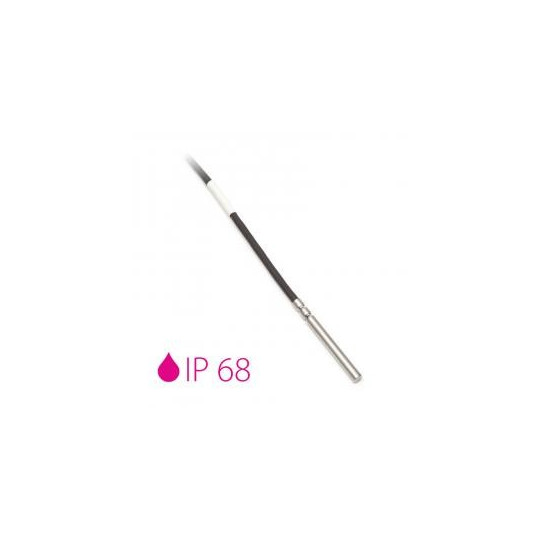 Sensor type KTG 68B / R Sensitive element type all types Temperature difference -40 ° C to 120 ° C (the measuring range ...