TEMPERATURE SENSORS WITH ∅ 4 MM HOUSING, M10x1,5 THREAD
In production :
3 to 5 weeks
Sensor type KTR 030A KTR 030F
Sensitive element type all types
Temperature difference
-30 ° C to 150 ° C (may be limited by the type of sensor, to be determined in the warranty documentation)
Protection class IP 67 according to EN 60529
Case diameter 4 ± 0,1 mm 5,7 ± 0,1 mm
Case length L 10 to 100 mm
Wire / OK
M 10 x 1,5 / OK 12 M 12 x 1,5 / OK
Housing material stainless steel DIN 1.4301
Input cable silicone screened 2x0,14 mm2 / 4x0,15 mm2 silicone screened 2x0,5 mm2 / 4x0,25 mm2
Wire resistance
0,254 Ω 0,07 Ω
for 1 m of cable for 2-wire connection
Response time τ0,5 <5 s τ0,5 <73 s
(in running water at 0,4 ms-1)
Isolation resistance
> 200 MΩ at 500 VDC, temperature 25 ° C ± 3 ° C, humidity <80%
Secure Payments
All payments are secure and approved.
Best price guarantee
Contact us to define your payment term.
+33-233-611-670
English - French - German - Spanish
International shipping
FREE delivery in EU from 70 € HT purchase
The KTR 030A and KTR 030F resistance temperature sensors are designed for measuring the temperature of gaseous or liquid substances. In the application segment of rail vehicles, they are intended to measure the air temperature in air conditioning units of cars and passenger compartments of train units in order to control the temperature in spaces for passengers.
The temperature range is -30 ° C to 150 ° C and these limits should not be exceeded even for a short time. These sensors can be used for all control systems compatible with the types of detection elements listed in the table of technical parameters. These sensors comply with IP 67 protection according to standard EN 60529, as amended. The stem design allows the use of sensors for direct measurement of temperature in pipelines and at the same time provides rapid sensor response to temperature changes compared to sensors with a thermowell.
These sensors are intended to operate in a chemically non-aggressive environment.
TESTS, DECLARATION, CALIBRATIONS
Type tests are carried out by a notified body according to standard EN 50155, as amended, Railway applications - Electronic equipment used on rolling stock, Art. 12.2.9, 12.2.11
- Insulation test according to EN 50155, as amended
- Shock and vibration tests according to EN 61373, as amended
The product meets the parameters in accordance with EN 45545-2, as amended, Fire protection of railway vehicles - Part 2: Requirements for the fire behavior of materials and components.
- variable rod design - length L
- possibility of changing thread
- Class-leading precision (except for Ni 10000/5000, Ni 10000/6180, T1 = Ni 2226, NTC 20 kΩ)
- possibility of coating non-standard temperature sensors (DALLAS, TSiC, KTY, SMT, TC etc.)
- possibility of enclosing two sensors
- possibility of 3-wire or 4-wire connection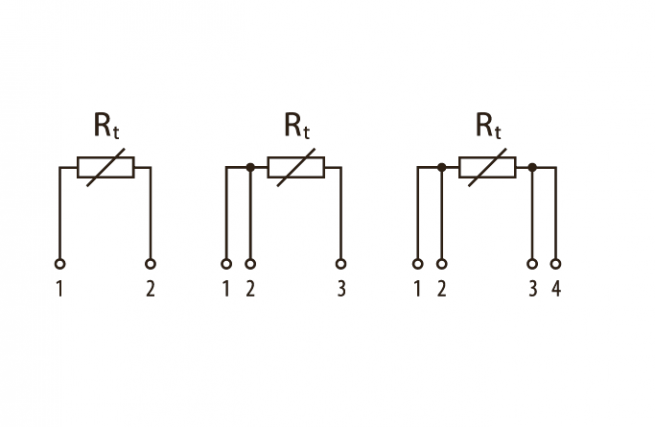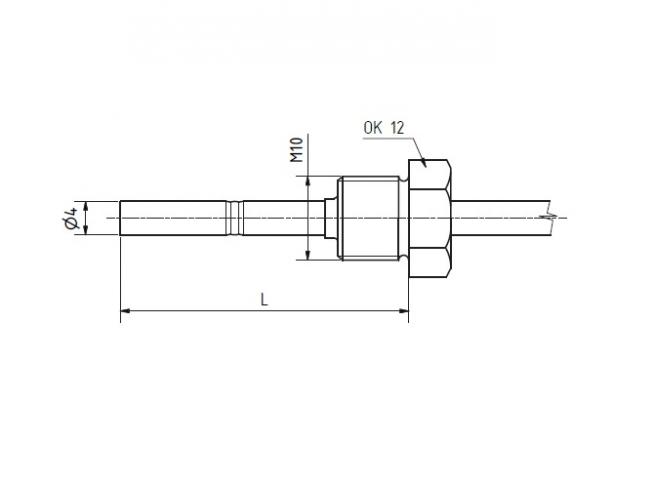 Related products
(4 other products in the same category)