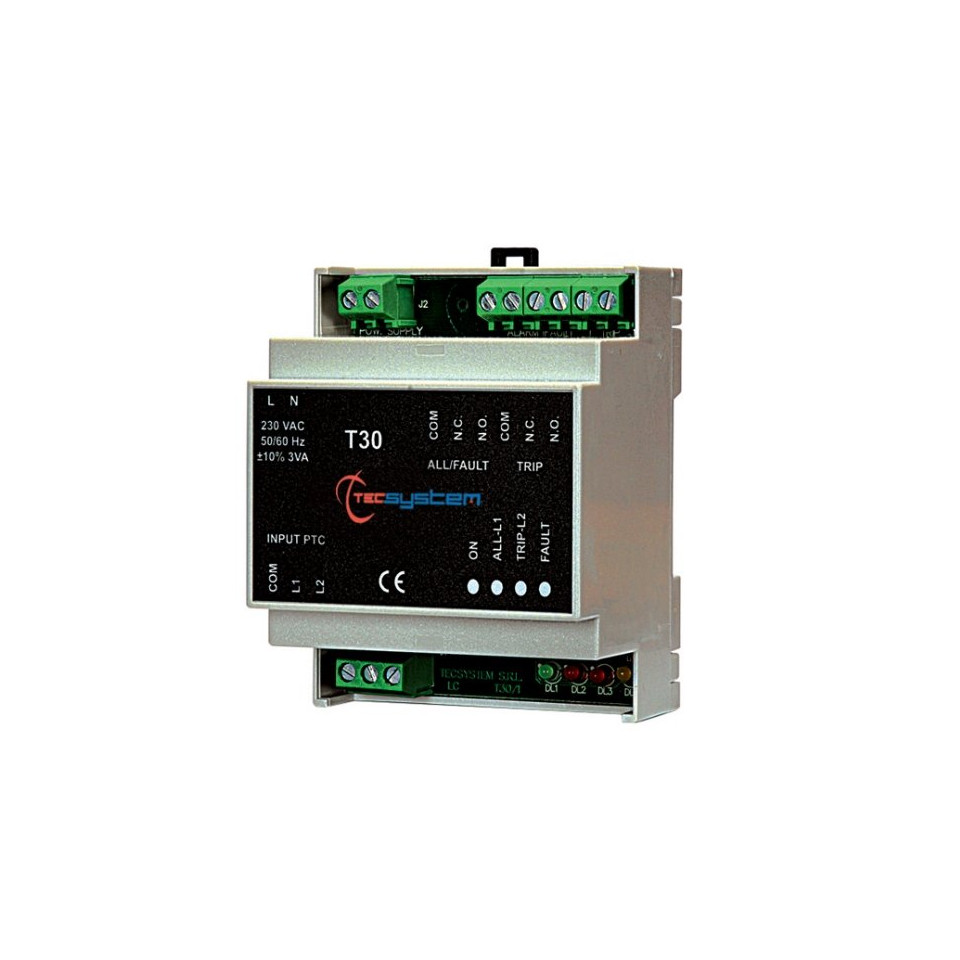 T30 controller
Reference AR001027
Product features T30 controller
APPLICATION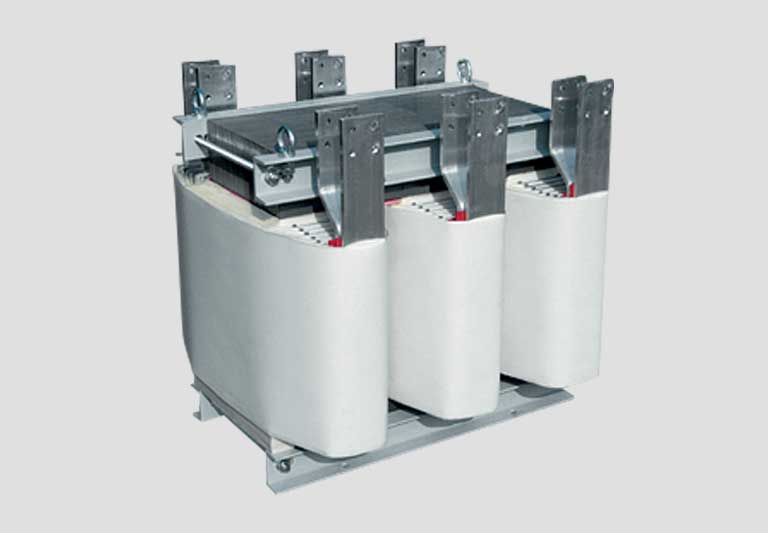 The T30 is a simple device for thermal control of LV and MV dry types and of cast resin transformers.
Its ease of use makes it particularly suitable for small and medium-sized transformers.
T30 is equipped with two PTC sensor inputs and two alarm relays to signal that the temperature threshold has been exceeded.
All units can also be supplied with a special coating on electronic cards, resistant to harsh weather conditions, particularly characterized by high temperature and humidity (which are in tropical climates).
POWER SUPPLY: 230 Vac.
OPTIONS
Available with 120 Vac power supply ( CODE 1CN0072 )
Electrical connections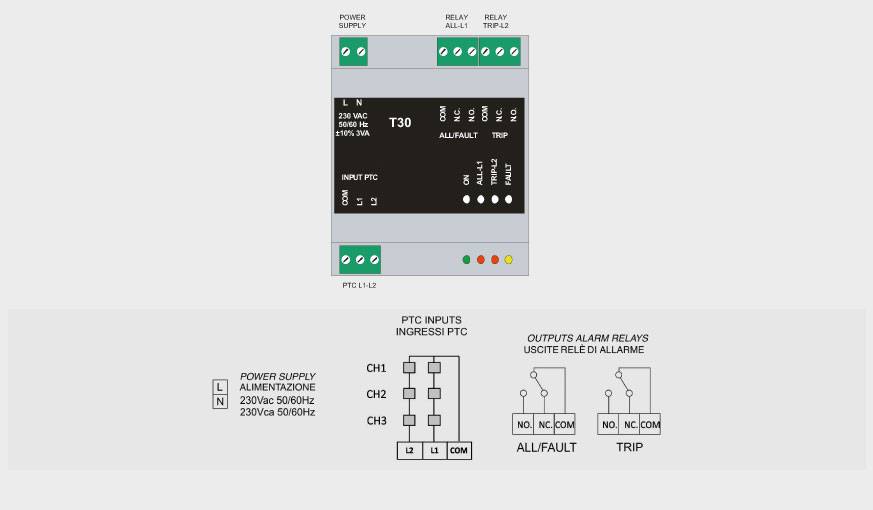 These products can interest you