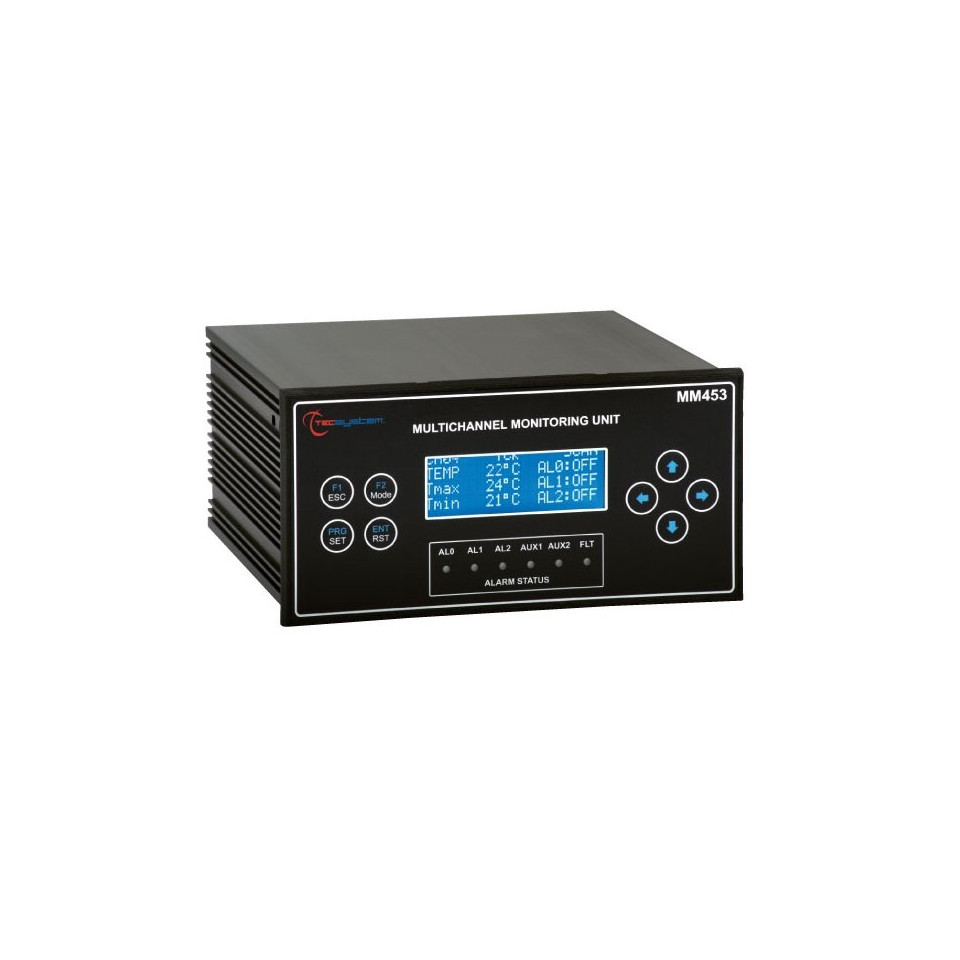 Product features MM453 AD controller
APPLICATION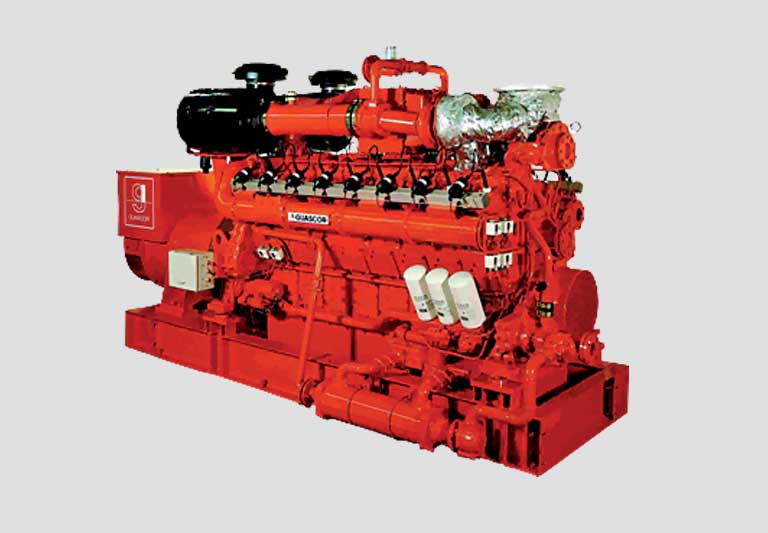 Suitable for temperature control of diesel generators and biogas, it is also designed for the control of bearings, exhaust gas, lubricating oil and coolant, the MM453AD provides the user, in a single product, the outputs:
4-20 mA analog

Modbus digital RS485
A large alphanumeric LCD screen allows easy reading of operating parameters.
Developed with great configuration flexibility, the unit can be customized for the most varied applications, up to a maximum of 24 measurement points, with PT100, PT1000 or TCK sensors, with cards from 4 inputs each .
Alarm and fault signals can be routed to two separate bank relays (ALL1-ALL2 and AUX1-AUX2).
All units can also be supplied with a special coating on the electronic boards, resistant to harsh weather conditions, particularly characterized by high temperature and humidity (which are in tropical climates).
UNIVERSAL SUPPLY: with input from 24 to 240 Vac-dc.
Electrical connections

These products can interest you