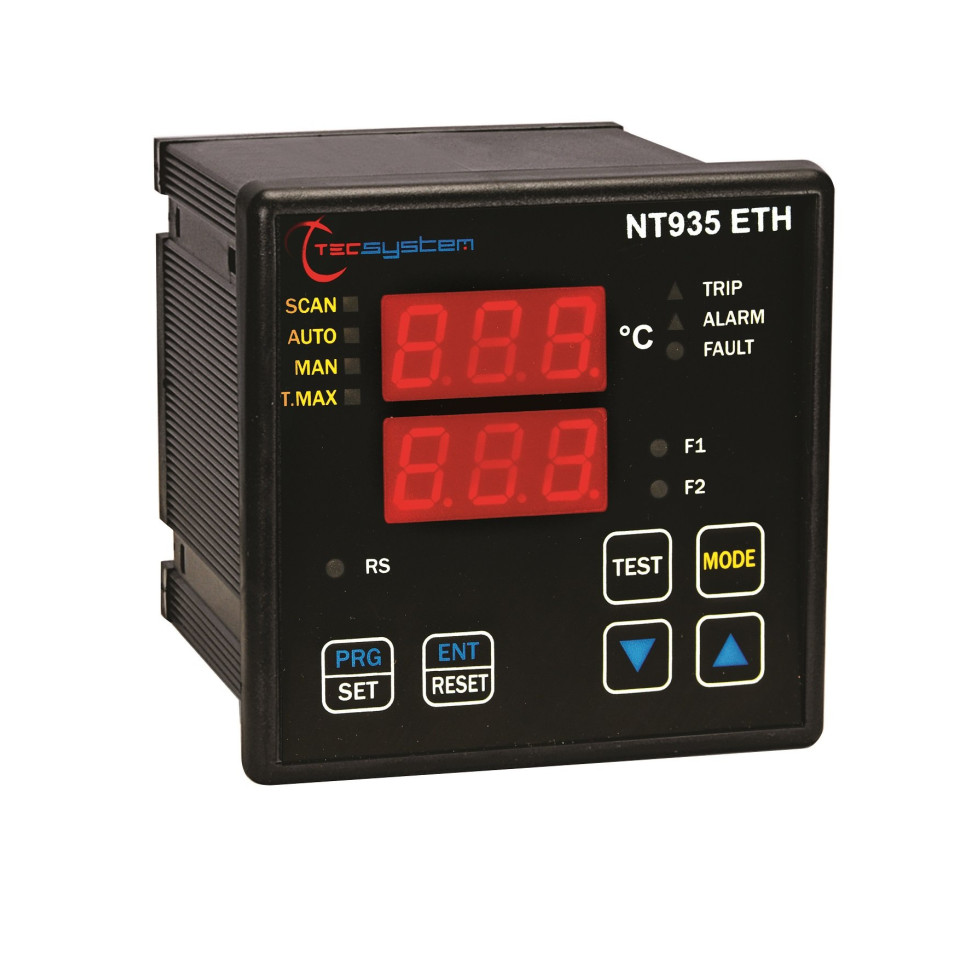 NT935 ETH
Reference AR001039
Product features NT935 ETH
APPLICATION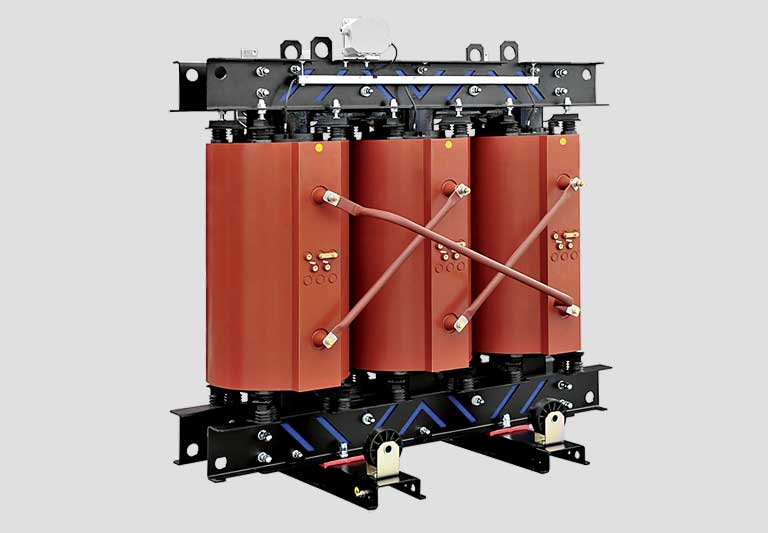 The NT935 ETH is an innovative controller specially designed for
the dry transformers and resin.
Equipped with all the necessary functions to monitor and control the temperature of the transformer, as already the
NT935 product range, in this new version lcommunication with the network is via the protocol Modbus TCP / IP, which allows you to view and program all control unit functions comfortably seated at the desk!
NT935 ETH keeps PT100 4 analog inputs
(3 windings + 1 atmosphere) and 5 TRIP, FAN1, FAN2 and FAULT alarm relays, in addition to new functions and display.
On request, the control unit can be certified for the American and Canadian market, as well as for naval applications.
All our control units can also be tropicalized, or resistant to difficult climatic situations, notably characterized by high temperatures and humidity.
(tropical climates).
POWER SUPPLY: from 85 to 260 Vac-dc.
Electrical connections

These products can interest you