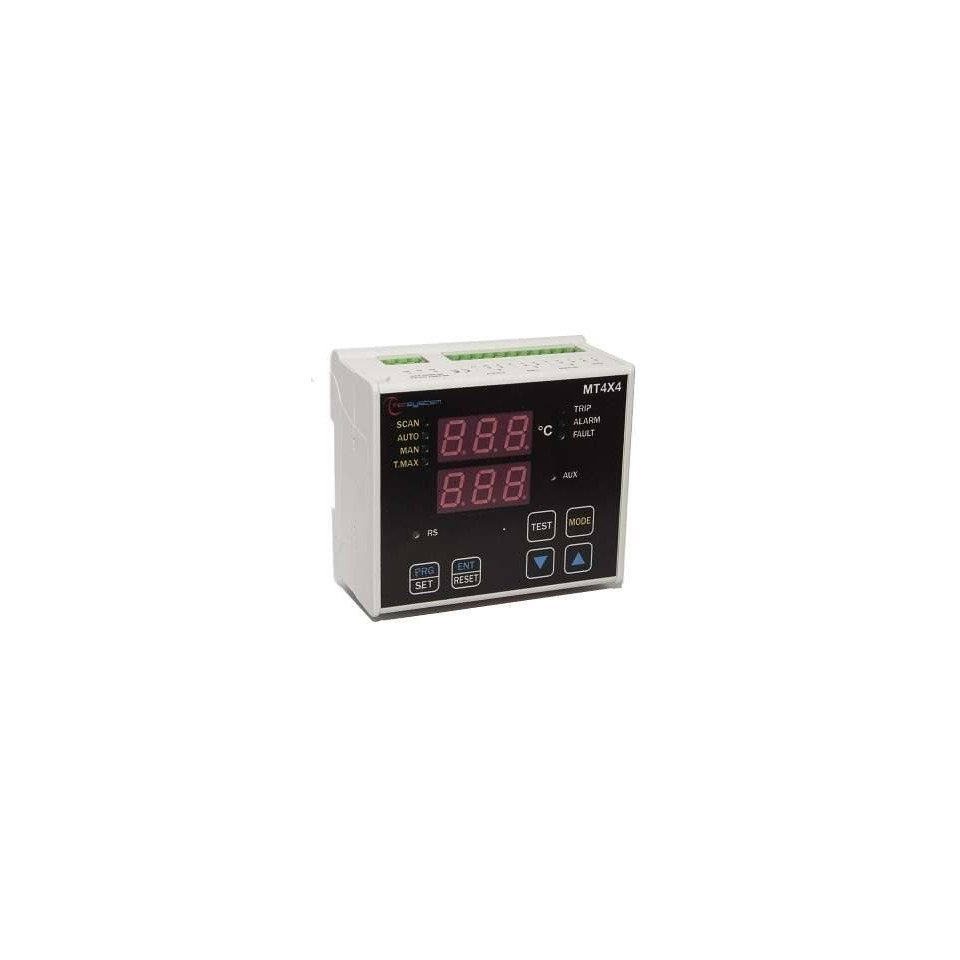 MT4X4 Controller
Reference AR001051
Product features MT4X4 Controller
The new MT4X4 control unit represents, for Tecsystem, the first product for reading Pt100 probes with installation on DIN rail. It has a new design designed to simplify installation and increase programming flexibility.
The great flexibility of programming, the 4 channels can be activated individually with the programming of triggering and independent alarm thresholds for each channel and the FAILSAFE function, combined with the compact size and installation on the DIN rail, allow the '' use of the control unit in various MT4x4 applications:
MT4X4 the control unit suitable for all terrains!
It is equipped with 4 Pt100 CH1-CH2-CH3-CH4 inputs with: channel validation, AUX contact validation and programming independent for the ALARM and TRIP parameters.
It is also equipped with an RS485 digital output, for remote connection with the Modbus RTU protocol.
La Ethernet connectivity is supplied by the external ETH CONV converter, which, connected to the RS485 output, enables implements the reading and programming of the measured parameters directly in the monitoring system of the installation.
Power supply 85-260Vac-dc 50 / 60Hz
Other versions
Unit of control MT4X4 BASIC (code 1CN0196
Electrical connections

These products can interest you