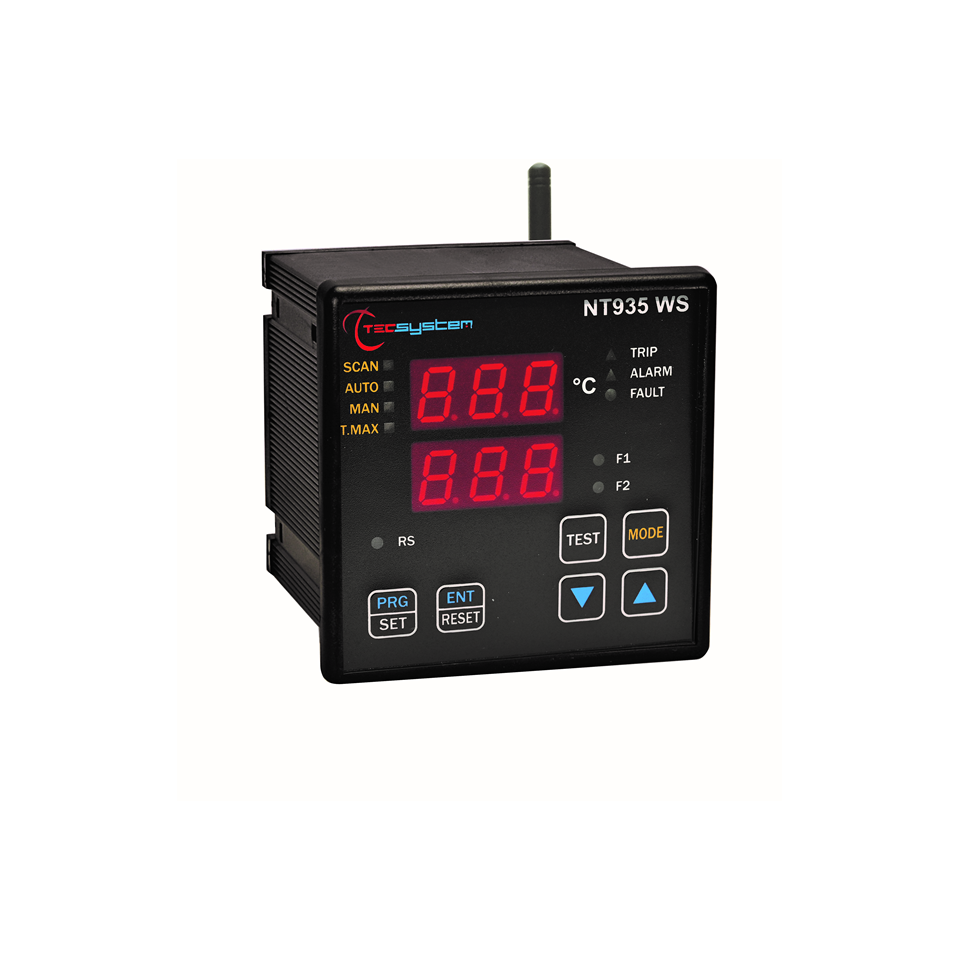 NT935WS
Reference NT935WS
Product features NT935WS
The 2,4 GHz signal strength is guaranteed by the presence of an external antenna which, if necessary, can be disconnected and repositioned for greater coverage.
Equipped with a simple graphical interface to display the information detected on the status of the transformer, it offers the possibility of intervening for the programming and configuration of the system.
The alarms are recorded internally on the WS unit, via a datalogger function - WebServer - which makes the new WS line a kind of Black Box transformer.
The temperature trend is displayed by a graph with selectable time windows, allowing predictive evaluations of the health of the transformer, without having to install dedicated applications or software, but only through the use of a Web browser.
The NT935 WS maintains the traditional 4 Pt100 inputs (windings + environment) and 5 ALARM, TRIP, FAN1 - FAN 2 and FAULT relays; it is dedicated, mainly but not exclusively, to the control of MV / LV transformers.
In addition to standard certification, the NT935 WS is RED certified for radio frequency noise limitations, as required by applicable regulations.
On request, the unit is available with certification for the Canadian and American market.
All our units can also be supplied with a special coating on the electronic boards, resistant to harsh weather conditions, particularly characterized by high temperatures and high humidity (which are in tropical climates).
POWER SUPPLY: 85-260 Vac-dc
Electrical connections

These products can interest you