Portable thermo-hygrometer
Reference: AR006286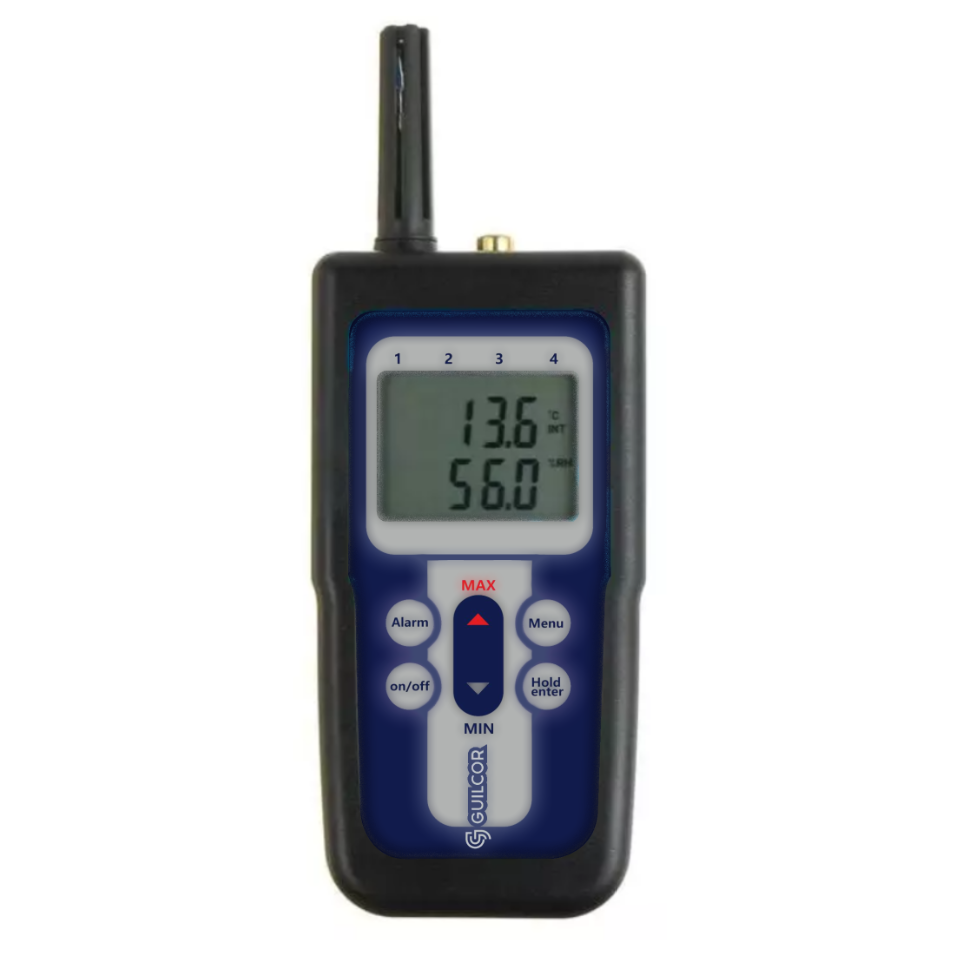 International shipping
Standard or express delivery
Secure Payments
All payments are secure and approved.
Best price guarantee
Contact us to define your payment method.
+33-233-611-670
English - French - German - Spanish
Product details about "Thermo-hygrometer portable recorder"
TECHNICAL DATA


Thermometer, hygrometer high precision.


Audible and optical alarm of the measured temperature.


Temperature memory minimum and maximum.


LCD backlight.


Simultaneous reading of temperature and relative humidity, dew point temperature reading, external temperature-humidity probe selectable with a 1 meter cable.


Cable lengths of 2 and 4 meters are optionally available.


INCLUDED IN DELIVERY
C3631
Manual
Traceable calibration certificate
9V battery
Plastic transport case



MEASURED VALUES
- Temperature
- Relative humidity
- Calculated values ​​(dew point, etc.)
Operating temperature range: -10 to +60 ° C
Temperature sensor : RTD Ni1000 / 6180ppm
Accuracy of temperature measurement with integrated sensor: ± 0.4 ° C
Accuracy of temperature input without external probe: ± 0,2 ° C from -50 to + 100 ° C
± 0,2% between +100 and + 250 ° C
Accuracy of air humidity measurement: ± 2,5% RH from 5 to 95% at 23 ° C, resolution 0,1%
Dew point measurement accuracy: 1,5 ° C at room temperature <25 ° C and RH> 30%, range -60 to +80 ° C
Supply : 9V batteries
Battery life: 4 months on average
Dimensions: 141 x 71 x 27 mm
IP protection: IP20
Weight (including battery): approximately 150 g
Warranty: 3 years
General
Reference

AR006286

Name

Portable thermo-hygrometer
Features
Measured

Humidity

Type

Portable

Product Type

Data loggers
8 other products in the same category: