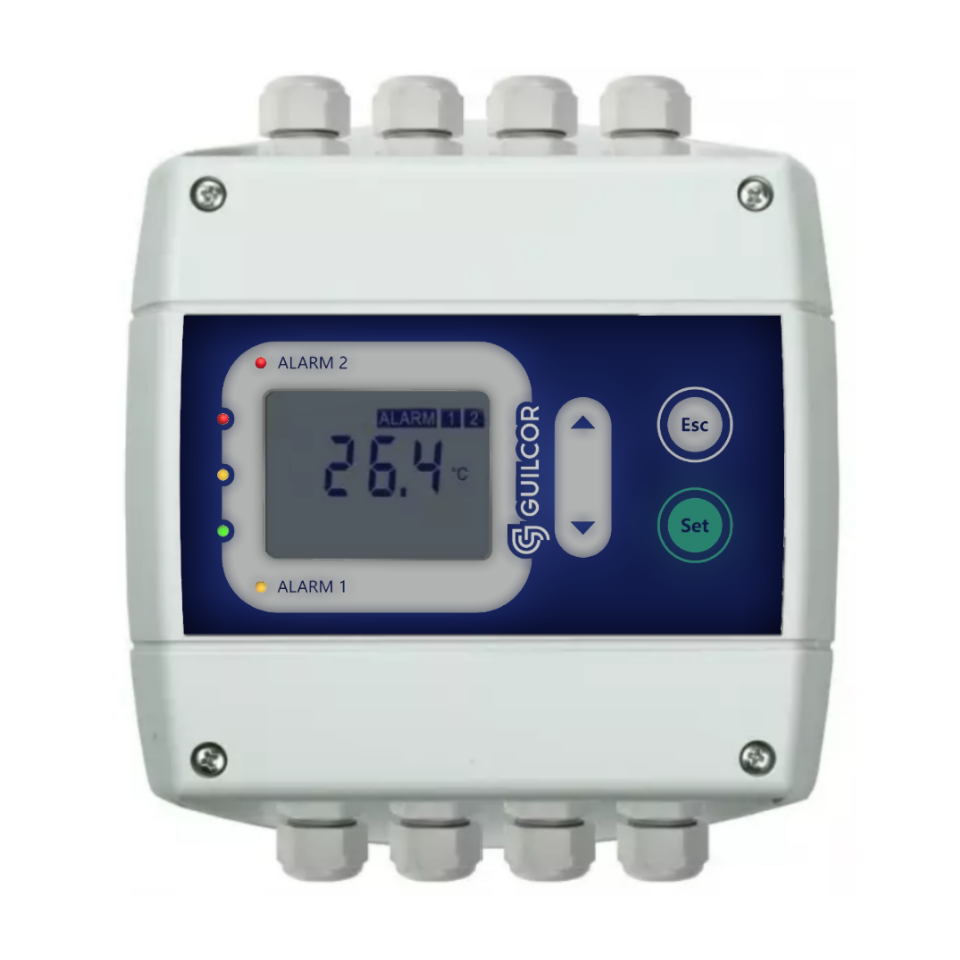 Temperature transmitter with RS232 output and relay
Reference AR006683
Product features Temperature transmitter with RS232 output and relay
TECHNICAL DATA


Temperature transmitter for Pt1000 sensor with two relay outputs.


Use Case exterior and interior.


For Pt1000 external temperature sensor.


Three entrances two-state.


INCLUDED IN DELIVERY
H4331
Manual
Traceable calibration certificate
Free Tsensor configuration software



MEASURED VALUES
- Temperature
- Two state signal
Maximum switching voltage, current, power of the relay output: 50V, 2A, 60VA
Audible alarm: from integrated beeper - switchable
Temperature input accuracy without probe: ± 0,2 ° C
Available temperature units: degrees Celsius, Fahrenheit
Signal for binary inputs: dry contact, open collector or two-state voltage signal.
The inputs are not galvanically isolated.
Minimum pulse length at binary input: 500 ms
Open contact voltage: 3.3 V
Low voltage level: 0 to +0.5 V
High voltage level: +3.0 to + 30V
Temperature operating range: -30 to +80 ° C
LCD display operating temperature range: readable at an operating temperature of + 70 ° C, it is recommended to turn off the LCD screen above 70 ° C
Communication protocol : ModBus RTU and Advantech ADAM compatible protocol
Communication speed: 110 to 115200 Bd
IP protection: IP65
Supply : 9-30Vdc, power consumption about 1W
Dimensions: 136 x 160 x 45 mm (W x H x D)
Weight: about 430g
Warranty: 3 years
These products can interest you