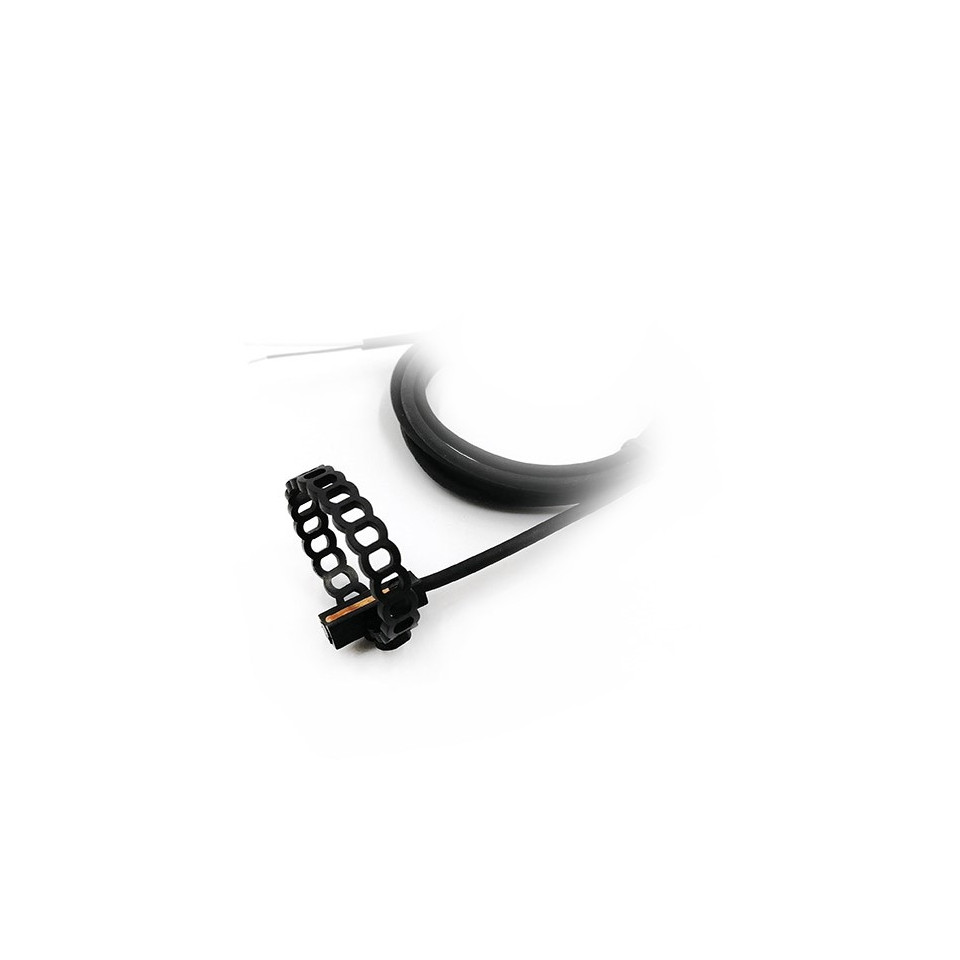 Pipe Clamp Thermistor Sensor
Reference G03.07
Product features Pipe Clamp Thermistor Sensor
The belt-type NTC thermistor sensor is composed of a reliable sensor element, from thermally conductive copper shell, of a probes and an overmolded collar in plastic, allowing the probe to conduct heat quickly and mount easily when used for pipe temperature measurement.
The adjustable strap can be mounted on different pipes diameter 6 mm to 35 mm.
Le flexible and wide temperature range cable makes this type of sensor also advantageous for cold sensing applications.
Sensor specifications and cable length can be customized according to requirements.


| | | |
| --- | --- | --- |
| Subject | Specification | More options |
| Sensor | NTC 10KΩ | NTC 10K, NTC 50KΩ, NTC 100KΩ, PT100, PT1000, etc. |
| Cable | TPE cable | PVC cable, PU cable, silicone cable, etc. |
| Connector | Nothing | XH, PH, SM, 5557, Faston terminal, audio jack, etc. |
| Precision | 1% | 1,5%, 2%, 2,5%, 3%, etc. |
| IP class | IP67 | IP65, IP66, IP68, etc. |
These products can interest you