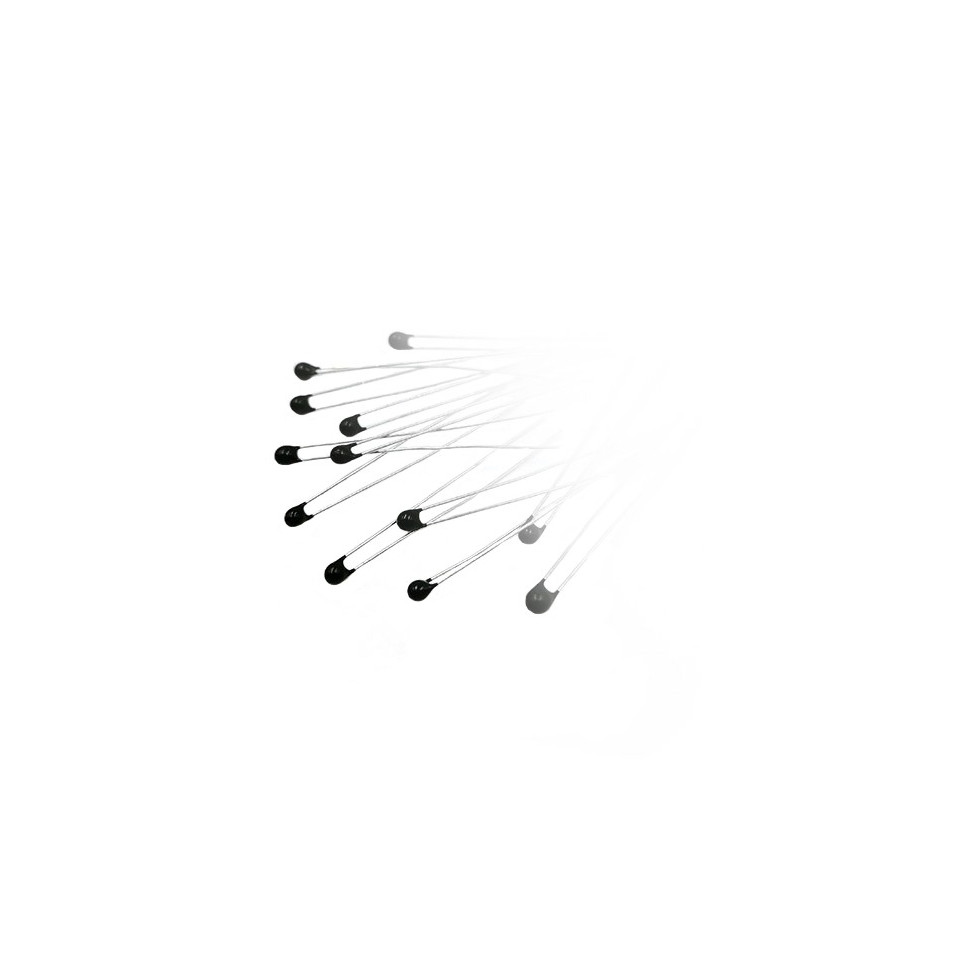 NTC thermistor encapsulated in epoxy resin
Product features NTC thermistor encapsulated in epoxy resin
The temperature sensor at epoxy coated NTC thermistor comes in the form of a bead, teardrop shape with two radial lead wires, which combines a fast thermal response at low cost.
Very often these types of NTC thermistors are used with applications near humidity.
Some of these applications include medical devices which measure air flow and air temperature.


| | | |
| --- | --- | --- |
| Subject | Specification | More options |
| Resistance @ 25℃ | 5KΩ | 10K, 50K, 100K, etc. |
| Tolerance | 1% | 0,5%, 2%, 3%, etc. |
| B-value | 3375K | 3435K, 3950K, 3970K, etc. |
| pearl epoxy | MaxΦ3.0 | Φ2.4, Φ3.0, Φ3.7, etc. |
| Temperature range | -40℃~+120℃ | |
These products can interest you