10K, 50K, 100K Glass Bead Encapsulation NTC Thermistor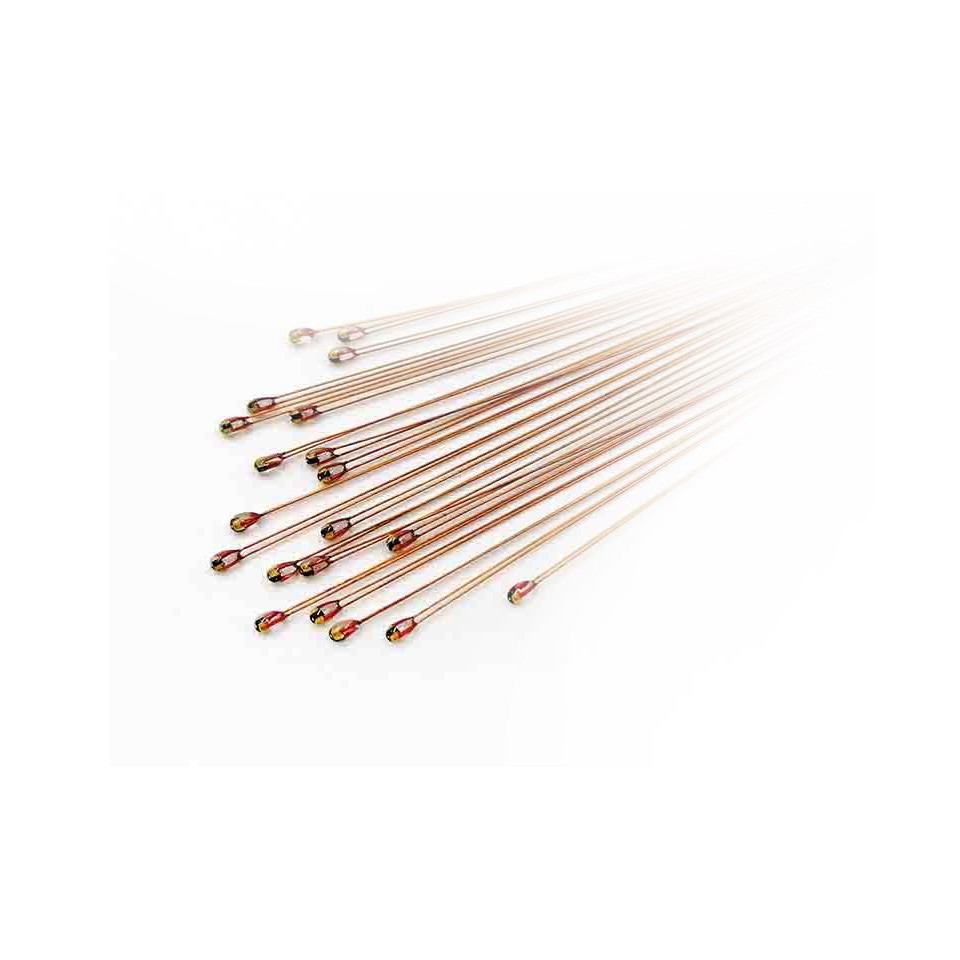 International shipping
Standard or express delivery
Secure Payments
All payments are secure and approved.
Best price guarantee
Contact us to define your payment method.
+33-233-611-670
English - French - German - Spanish
Product details about "10K, 50K, 100K Glass Bead Encapsulation NTC Thermistor"
The NTC thermistor at radial encapsulation of glass beads presents a superior heat resistance and weather conditions and has a long life compared to resin coated thermistors.
He's composed of a connecting wire, gold/silver electrodes and qualified ceramic thermistor chip, which enables it to maintain stable characteristics.
It presents a long-term stability, reliability, wide temperature range and fast thermal response time.
Several ball diameters and sensor specifications are available.
They can be easily integrated into various housing options due to their small size.


| | | |
| --- | --- | --- |
| Object | Specification | More options |
| Resistance @ 25℃ | 100KΩ | 10K, 50K, 98.63K, 1000K, etc. |
| Tolerance | 1% | 0,5%, 2%, 3%, etc. |
| B-value | 3950K | 3970, 4066, 4250, etc. |
| Glass bead | F2.3 | Φ0.8, Φ1.2, etc. |
| Temperature range | -40~+300℃ | |
General
Reference

—

Name

10K, 50K, 100K Glass Bead Encapsulation NTC Thermistor
8 other products in the same category: