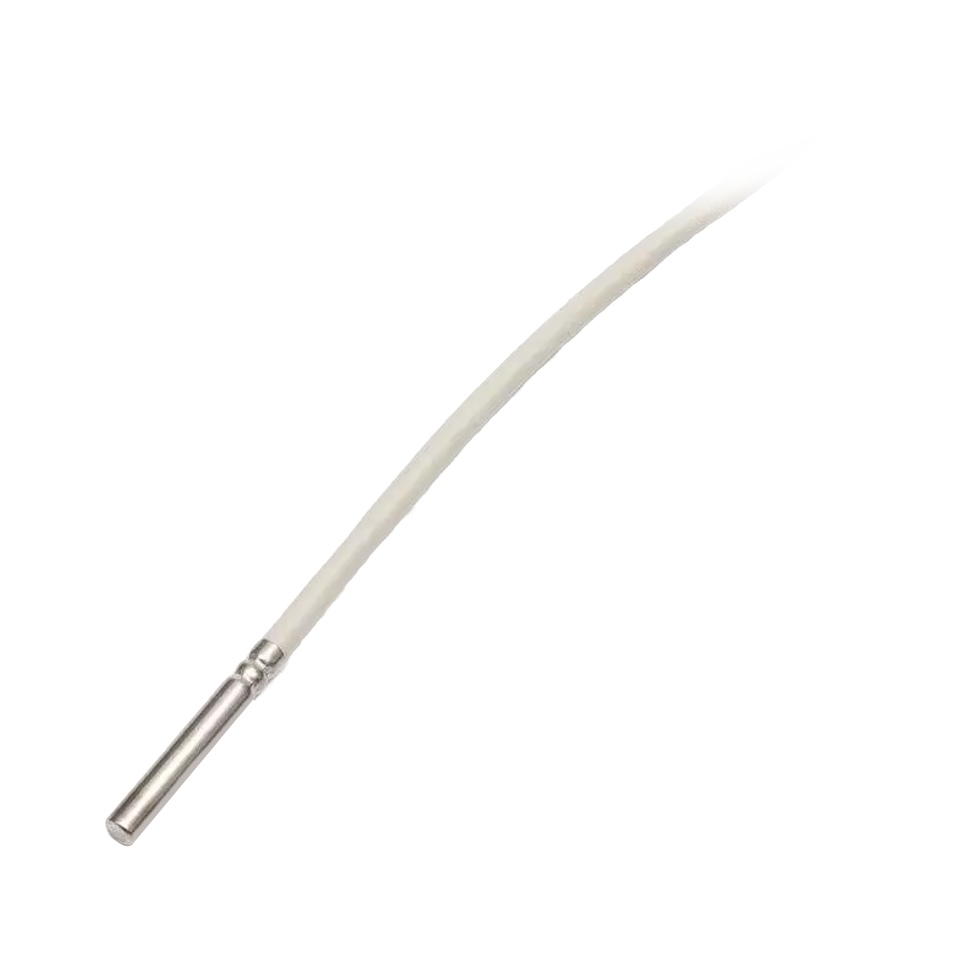 Probe diameter 5,8mm, -40 to 105 ° C
Reference G01.05
Product features Probe diameter 5,8mm, -40 to 105 ° C
ACCESSORIES
JTG8 stainless steel thermowell
Connectors
Screw with collar or clamping rings - if different immersion lengths of the temperature sensor are required


DECLARATION, CERTIFICATION, CALIBRATION
The manufacturer provides

une EU declaration of conformity.
Calibration

- The final metrological control - comparison with standards or working instruments - is carried out for all products.

The continuity of working standards and measuring instruments is ensured within the meaning of Article 5 of Law No. 505/1990 on metrology. We offer

the possibility of supplying calibrated sensors in our laboratory (according to the requirements of standard EN ISO / IEC 17025).

Sensor type
G01.05

G01.05J

Use Case

general

for JTG 8 thermowells

Measuring range




-40 to 105 ° C (may be limited by cable type)

Sensitive element type

all types




(Pt 100, Pt 1000, Ni 1000, Ni 10000, Ni 2226 = T1, NTC, PTC, KTY,




TSiC, DALLAS, thermocouple K, thermocouple J, thermocouple T and so on)

Protection sign

IP 67 according to EN 60529

Housing

stainless steel DIN 1.4571;

1.4301

Diameter of the case



5.8 mm

Case length L




40 and 60 mm

Input cable

PVC shielded 2 x 0,34 mm

2

or 4 x 0,25 mm

2

(-40 to 80 ° C)




Unshielded PVC 2 x 0,35 mm

2

or 4 x 0,35 mm

2

(-40 to 105 ° C)

Wire resistance

0,11 Ω for 1 m cable for 2-wire connection

Response time




τ

0,5

<7 s (in white water 0,4 ms)

-1

)

τ0,9 <45 s (in white water 0,4 ms

-1

)
These products can interest you