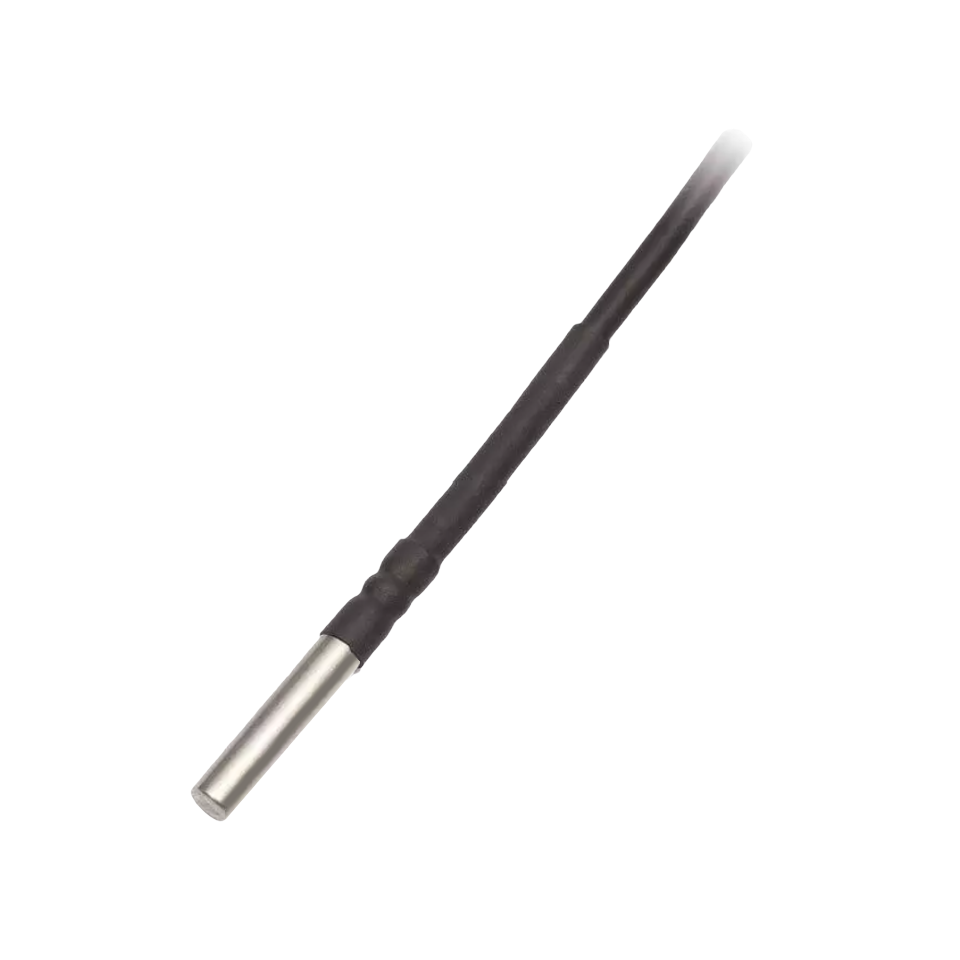 Probe diameter 5.8 mm, -50 ° C to 200 ° C
Reference G01.06
Product features Probe diameter 5.8 mm, -50 ° C to 200 ° C
The maximum temperature range for use of the sensors is between -50 and 200 ° C.
The type of cable used has silicone insulation and shielding.
The diameter of the protective tube also makes it possible to enclose special temperature sensors - KTY, SMT 160, DS 18B20, TSic, etc.
In combination with the JTG 8 thermowell, the sensor can be used to measure the temperature in pipes, as well as a device as defined in government regulation no. 26/2003 coll., As modified.
The sensors are designed for universal use, the method of use must be chosen according to the temperature and the chemical resistance of the cable and the power cable.
JTG 8 stainless steel thermowell
Connectors
Screw with collar or cutting rings - if different immersion lengths of the temperature sensor are set



Sensor type

G01.06

G01.06J

Use Case




general

for JTG 8 thermowells

Measuring range




-50 to 200 ° C (may be limited by the type of cable,




determine in documentation)

Sensitive element type




all types




(Pt 100, Pt 1000, Ni 1000, Ni 10000, Ni 2226 = T1, NTC, PTC, KTY,




TSiC, DALLAS, thermocouple K, thermocouple J, thermocouple T and so on)

Protection sign


IP 67 according to EN 60529

Case material




stainless steel DIN 1.4571;

DIN1.4301

Diameter of the case



5.8 mm

Case length L




40 to 200 mm

Input cable




shielded silicone 2 x 0,34 mm

2




shielded silicone 4 x 0,22 mm

2

Wire resistance




0,11 Ω for 1 m cable for 2-wire connection

Response time

τ0,5 <7 s




(in white water at 0,4 ms-1)

τ0,5 <45 s




(in white water at 0,4 ms-1)
These products can interest you