M10 connection probe, 6mm tube, 0 to 400 ° C
Reference: G02.02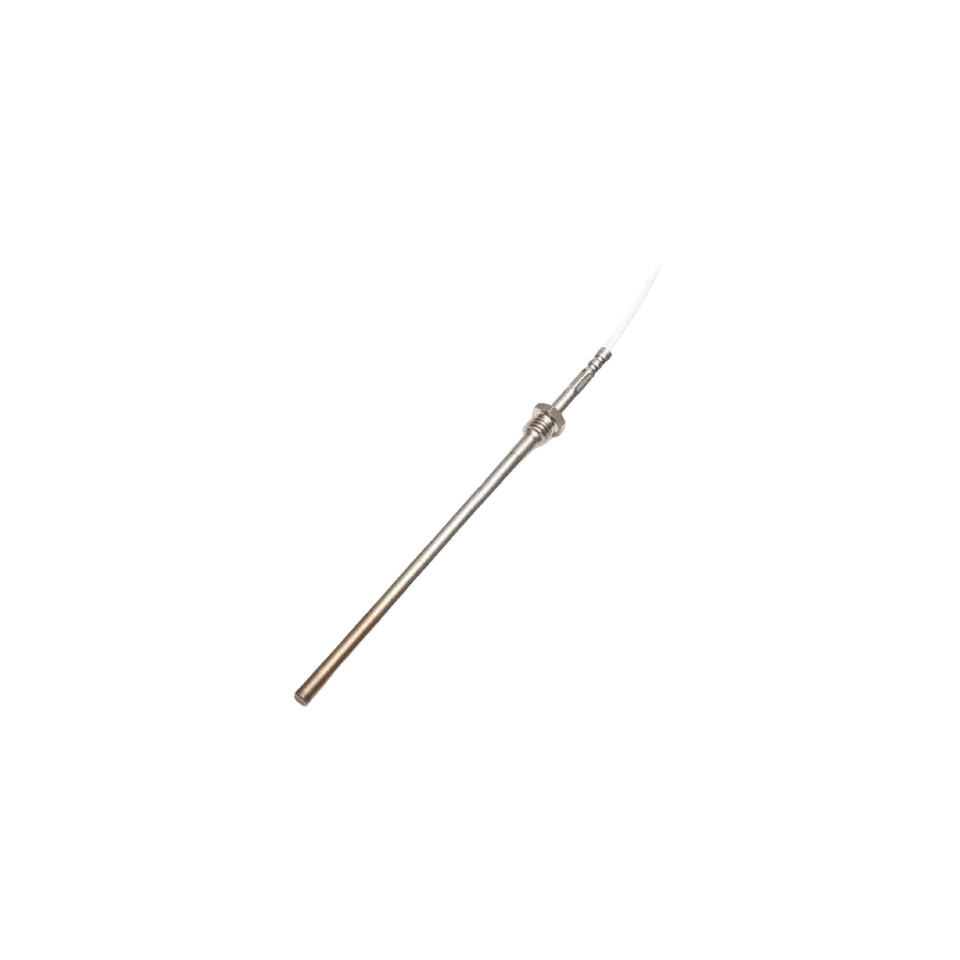 International shipping
Standard or express delivery
Secure Payments
All payments are secure and approved.
Best price guarantee
Contact us to define your payment method.
+33-233-611-670
English - French - German - Spanish
Product details about "M10 connection probe, 6mm tube, 0 to 400°C"
The sensors are mainly designed to measure the temperature of combustion gases and combustion products in chimneys, fireplaces and boilers.
The method of use should be selected based on the temperature and chemical resistance of the enclosure and the input cable.


Sensor type
G02.02

Measuring range




0 to 400 ° C (500 ° C short term)

Sensitive element type




100pt, 500pt, 1000pt

Protection sign


IP 64 according to EN 60529

Wire / OK
M 10 x 1.5 / OK 12

Housing




Stainless steel DIN 1.4301

Case length L

min.

60mm, max.

130 mm

Case diameter



6.0 ± 0.1 mm

Input cable




armored teflon 2 x 0,14 mm

2

Wire resistance




0,3 Ω for 1 m cable for 2-wire connection
General
Reference

G02.02

Name

M10 connection probe, 6mm tube, 0 to 400 ° C
Features
Product Type

DS18B20
NTC
Ni1000
PTC
Pt100
Pt500
Pt1000
Thermocouple

Protection sign

IP64

Maximum operating temperature

400°C

Diameter

6 mm

Connection type

M10

Cable length

Custom projects
5 other products in the same category: