Temperature transmitter with RS485 output
Reference: AR004514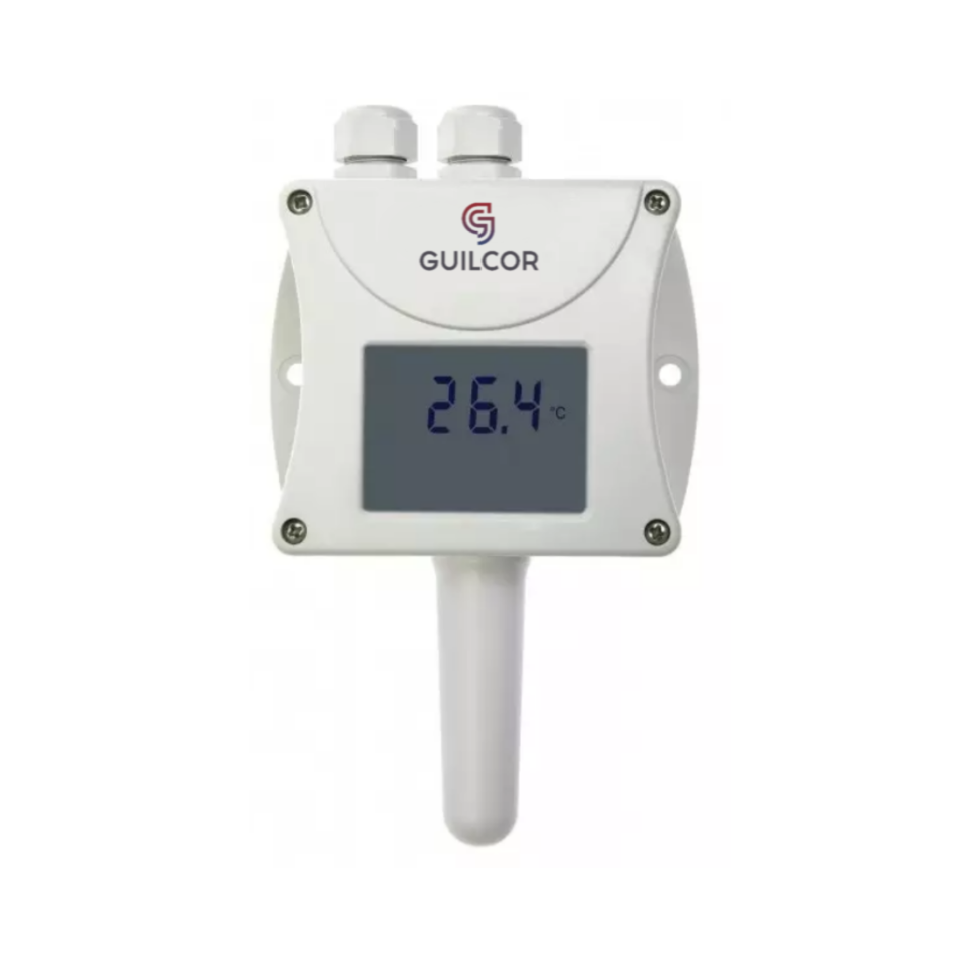 International shipping
Standard or express delivery
Secure Payments
All payments are secure and approved.
Best price guarantee
Contact us to define your payment method.
+33-233-611-670
English - French - German - Spanish
Product details about "Temperature transmitter with RS485 output"
TECHNICAL DATA


Room temperature transmitter.


Use Case exterior and interior.


The temperature transmitter is built in a waterproof and durable housing.


Degrees Celsius and Fahrenheit are selectable by the user.


Un large LCD display two-line is an advantage.


The display can be turned off.


La computerized design ensures a maximum long-term stability and an indication of failure.


INCLUDED IN DELIVERY
AR004514
Manual
Traceable calibration certificate
Free Tsensor configuration software



MEASURED VALUES
- Temperature
Accuracy of temperature output: ± 0.4 ° C
Available temperature units: degrees Celsius, Fahrenheit
Temperature operating range: -30 to + 80 ° C
LCD display operating temperature range: readable at operating temperature + 70 ° C, it is recommended to switch off the LCD screen at more than + 70 ° C
Communication protocol : ModBus RTU and Advantech ADAM compatible protocol
Communication speed: 110 to 115200 Bd
Protection: IP65
Supply : 9-30Vdc, current consumption about 0,5W
Dimensions: 88,5 x 148 x 39,5 mm (W x H x D), rod length 53 mm
Weight: about 140g
Warranty: 3 years
General
Reference

AR004514

Name

Temperature transmitter with RS485 output
Features
Product Type

RS485

Protection sign

IP65

Maximum operating temperature

80°C

Model

With display
Exterior
Terminal block probe

Cable length

With terminal block
8 other products in the same category: