Indoor temperature, humidity transmitter with 4-20mA output
Reference: AR006663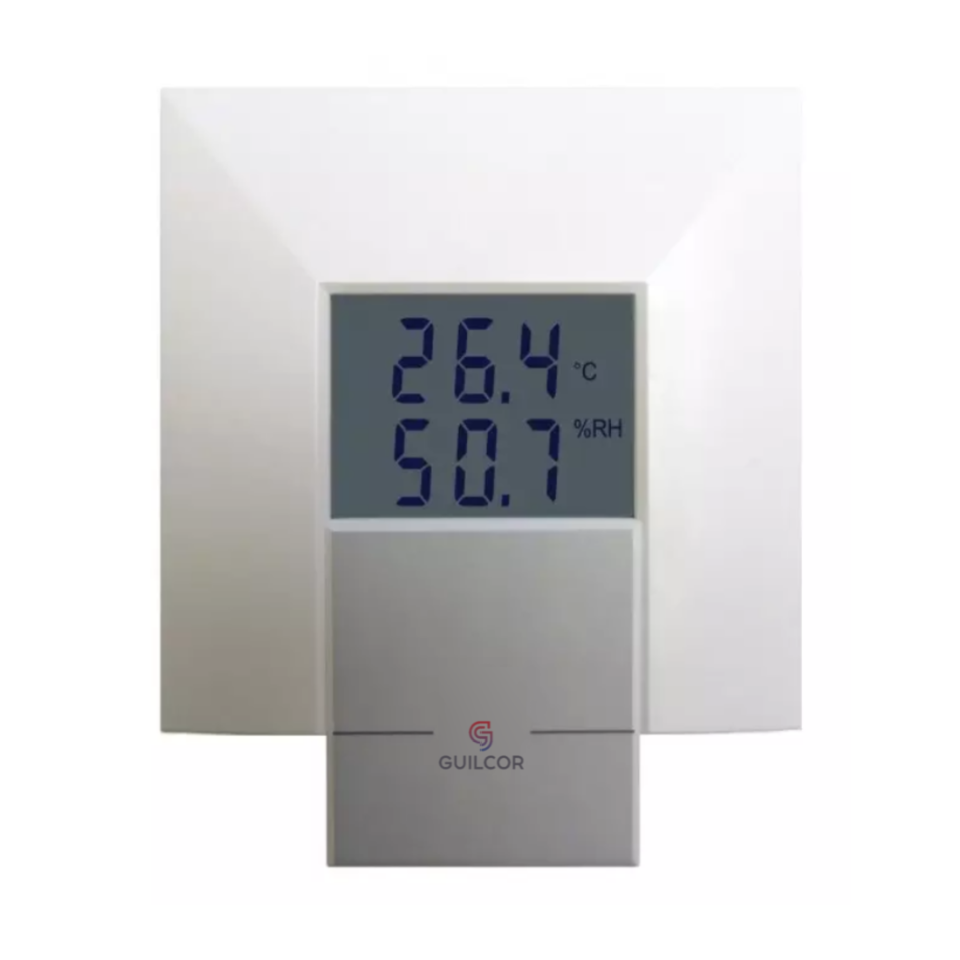 International shipping
Standard or express delivery
Secure Payments
All payments are secure and approved.
Best price guarantee
Contact us to define your payment method.
+33-233-611-670
English - French - German - Spanish
Product details about "Indoor temperature, humidity transmitter with 4-20mA output"
TECHNICAL DATA


Transmitter temperature and humidity, indoor use.


For management of ambient conditions and HVAC systems.


Design intended for a interior fitting and easy assembly.


INCLUDED IN DELIVERY
T3118
Manual
Traceable calibration certificate
Free Tsensor configuration software



MEASURED VALUES
- Temperature
- Relative humidity
- Calculated values ​​(dew point, etc.)
Relative humidity measurement range: 5 to 95% RH
Relative humidity measurement uncertainty: ± 2.5% RH from 5 to 60% at 23 ° C
± 3.0% RH from 60 to 95% at 23 ° C
Uncertainty of temperature outputs: ± 0.5 ° C
Available temperature units: degrees Celsius, Fahrenheit
Uncertainty and dew point measurement range: ± 1.6 ° C at ambient temperature T <25 ° C and RH> 30%
range: -60 to +80 ° C
Uncertainty and absolute humidity measurement range: ± 1.5g / m3 at ambient temperature T <25 ° C
Range: 0 to 400 g / m3
Uncertainty and range of specific humidity: ± 2g / kg at room temperature T <35 ° C
Range: 0 to 550 g / kg
Uncertainty and range of the mixture ratio: ± 2.2g / kg at room temperature T <35 ° C
Range: 0 to 995 g / kg
Uncertainty and range of specific enthalpy: ± 3.5kJ / kg at ambient temperature T <25 ° C
Range: 0 to 995 kJ / kg
Current outputs - 2 wires: 4-20mA, galvanically isolated
Configuration of outputs and ranges Adjustable by software
Protection class: IP20
Supply : 9-30Vdc
Dimensions: 88 x 106 x 33 mm
Materials : ABS
Color: White
Weight: about 150g
Warranty: 3 years
General
Reference

AR006663

Name

Indoor temperature, humidity transmitter with 4-20mA output
Features
Measured

Humidity

Communication

4 ... 20mA
5 other products in the same category: