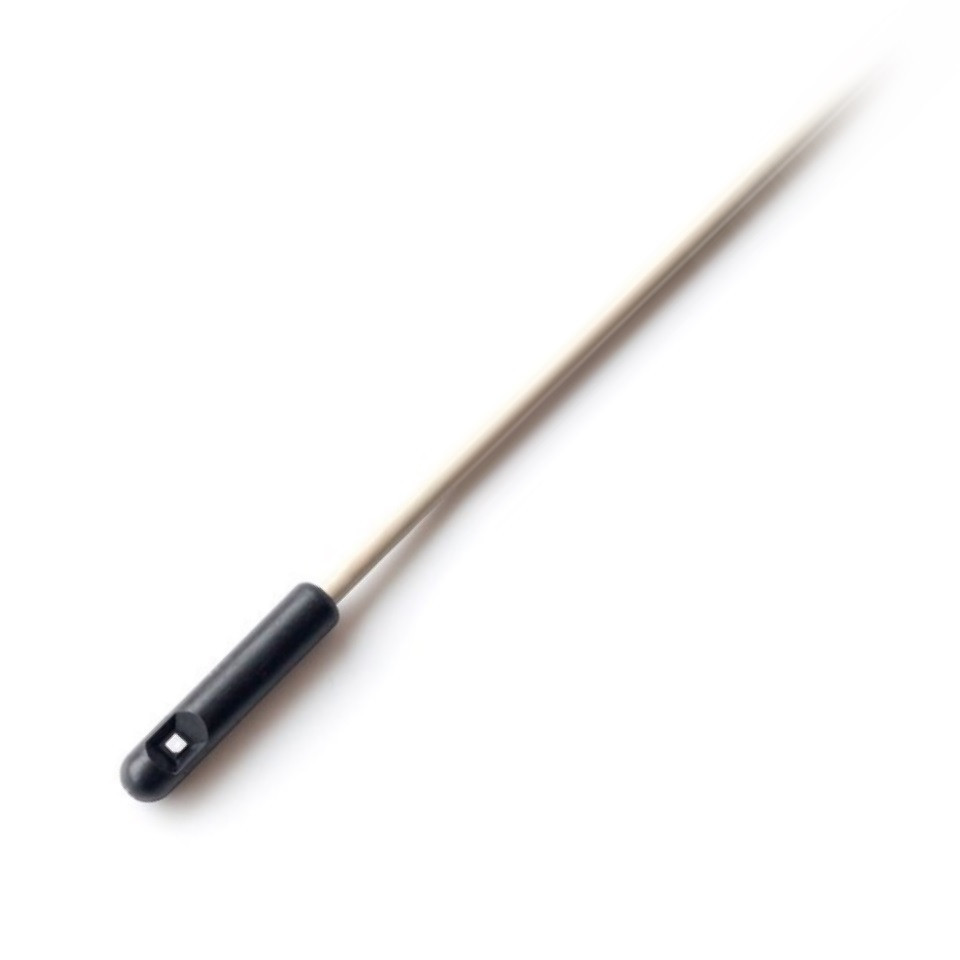 Wired temperature and humidity sensor with digital output
Reference AR003928
Product features Wired temperature and humidity sensor with digital output
Recommended operating conditions to ensure the most accurate output values:
- ambient temperature around the sensor: 5 to 60 ° C
- relative ambient humidity: 20 to 80%
- atmospheric pressure: 87 to 106 kPa
The temperature and relative humidity sensor is protected by a special PTFE membrane, which increases the resistance of the sensor against the impact of dust and water, ensures the minimum level of protection IP 65 according to EN 60759. as 'amended and allows the sensor to be used in severe conditions with a greater occurrence of dust or water spray.
The temperature and relative humidity sensors are designed to operate in chemically non-aggressive environments; their mode of use must be chosen according to the temperature and the chemical resistance of the case and the power cable.
Warnings and Restrictions - Sensors should not be used to measure the temperature in areas:
Or the specified technical parameters and operating conditions are not met
Possible mechanical impact on the sensor
Explosion risk area
Chemically aggressive environment
where the sensor could be exposed to permanent immersion in a liquid
where the sensor could be exposed to the impact of electrostatic discharge (ESD)
Failure to comply with the stated recommendations and long-term exposure to conditions outside the recommended operating conditions will have a negative impact on the measurement accuracy and the service life of the temperature sensor. Especially at high humidity, there may be an offset of the RH output signal (for example, + 3% RH after 60 hours kept above the value of 80% RH). When the standard temperature and humidity range is restored, the sensor automatically returns to the calibrated state.
ACCESSORIES:
- different connector variants --- HIRSCHMANN, LEMO, MOLEX, JST, etc.
DECLARATION, CERTIFICATION, CALIBRATION
The manufacturer issues an EU declaration of conformity.
Sensor type

GTH161R

Type of detection element T + RH

SHT30F

Bus communication

I2C, maximum communication speed 1 MHz

Temperature measurement range

maximum: -20 to 80 ° C
recommended: 5 to 60 ° C

Temperature measurement accuracy

± 0,2 ° C in the range of 0 to 65 ° C
± 0,5 ° C in the range of -20 to 80 ° C

Relative humidity measurement range

maximum: 0 to 100%
recommended: 20 to 80 ° C

Relative humidity measurement accuracy

± 2% in the range of 10 to 90%
± 4% in the range of 0 to 100%

Vdd power supply

2,15 to 5,5 V

Protection sign

IP 65 according to EN 60529, as modified
(with a PTFE membrane applied only) on
response time is influenced by the design of the sensor housing and the position of the sensor in a specific application

Response in time (25 ° C, 1 m / s) *

temperature: the response time is influenced by the design of the sensor housing and the position of the sensor in a specific application τ0,63> 2 s
relative humidity: τ0,63> 8 s

Housing

polyamide-based plastic - THERMELT 867

Case diameter

8 ± 0.1 mm

Case length

40 mm

Power cable type

Unshielded PVC 5 x AWG 28, diameter 4,0 ± 0,3 mm

Power cable length

max 3m

Weight

30 g for 1m of cable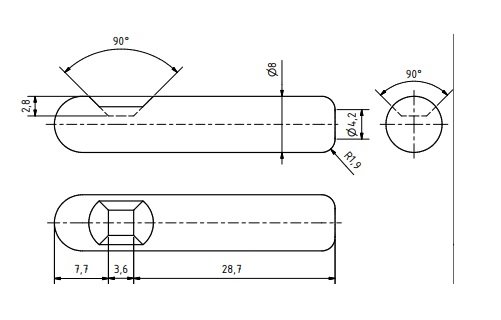 These products can interest you