Wireless remote temperature probe - LORAWAN - IP68
Reference: GTEM-LAB-14NSR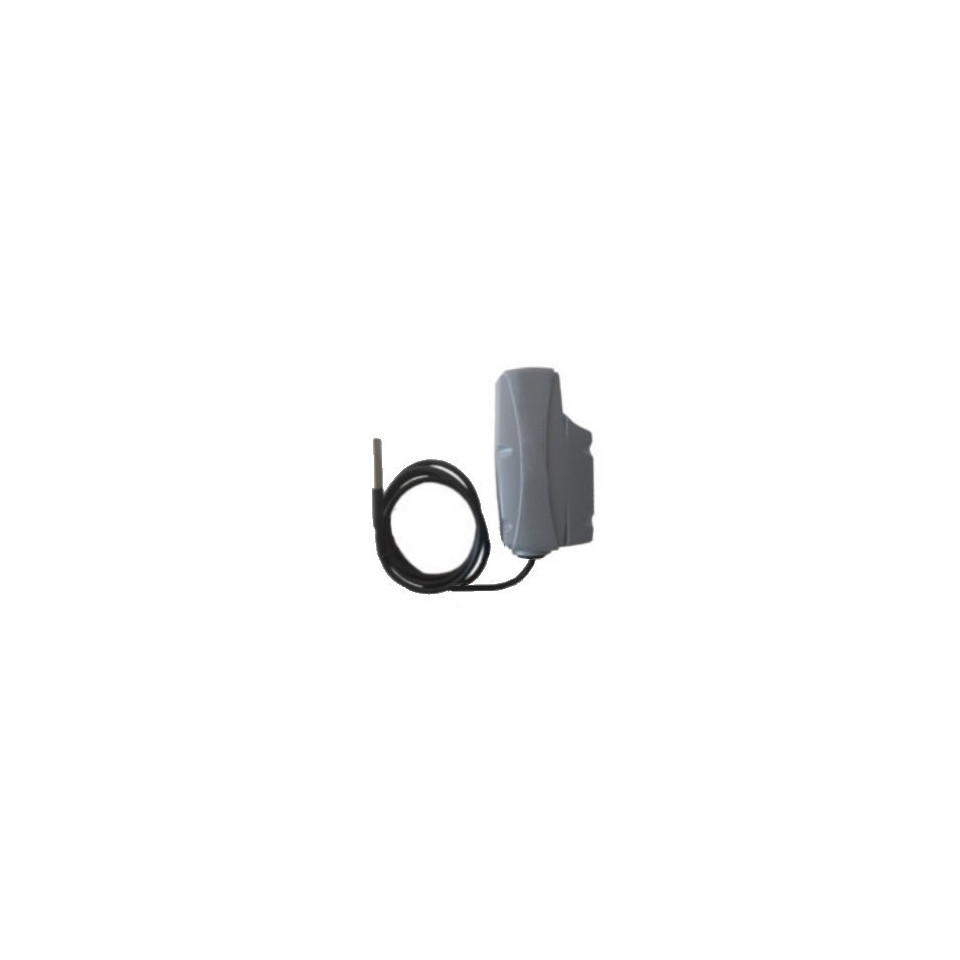 International shipping
Standard or express delivery
Secure Payments
All payments are secure and approved.
Best price guarantee
Contact us to define your payment method.
+33-233-611-670
English - French - German - Spanish
Product details about "Wireless remote temperature sensor - LORAWAN - IP68"
Sensing Labs high performance sensors offer advanced features such as:
Data recording (24 points / radio transmissions)
High and low temperature alarm notification
meter of cable length between sensing element and radio module
Measures temperatures from –55 ° C to + 125 ° C with high precision (± 0,2 ° C from -10 ° C to + 70 ° C, ± 0,5 ° C over the rest of the range).

Designed for outdoor use, the sensor offers a rugged IP68 housing and rugged wireless connectivity for continuous temperature monitoring in harsh environments.

Typical applications
Maintains the cold chain

Presentation of legionella

DHW temperature control

Preventive maintenance of machines

Control of HVAC installations
Technical specifications

Physical dimensions
56 x 102 x 35 mm
Weight
140 gr
Operating temperature
-20 ° C to + 70 ° C
RF sensitivity
-137dBm
Radio power
+14dBm (25mW)
Radio group
868 MHz
EMC compliance
ETSI EN 301489 1-XNUMX,
ETSI EN 301489-3, EN 61000-6-2
Radio compliance
EN 300220 1-2.4.1 V 2012 (05-XNUMX)
EN 300220 2-2.4.1 V 2012 (05-XNUMX)
Magnetic field exposure
EN 62479
security
IEC 60950-1, EN 60950-22
Battery life (years) depending on range or transmission power

10min

15 mins

30 min

1 hours

2h

4h

6 hours

8h

12 h

24 h

SF7

17,7

> 20

> 20

> 20

> 20

> 20

> 20

> 20

> 20

> 20

SF8

13,7

16,8

> 20

> 20

> 20

> 20

> 20

> 20

> 20

> 20

SF9

9,5

12,3

17,6

> 20

> 20

> 20

> 20

> 20

> 20

> 20

SF10

6,0

8,2

12,9

18,2

> 20

> 20

> 20

> 20

> 20

> 20

SF11

3,6

5,1

8,7

13,6

18,8

> 20

> 20

> 20

> 20

> 20

SF12

2,1

3,0

5,5

9,3

14,2

19,4

> 20

> 20

> 20

> 20

What does "SF" mean
General
Reference

GTEM-LAB-14NSR

Name

Wireless remote temperature probe - LORAWAN - IP68
Features
Measured

Temperature

Product Type

Wireless probe