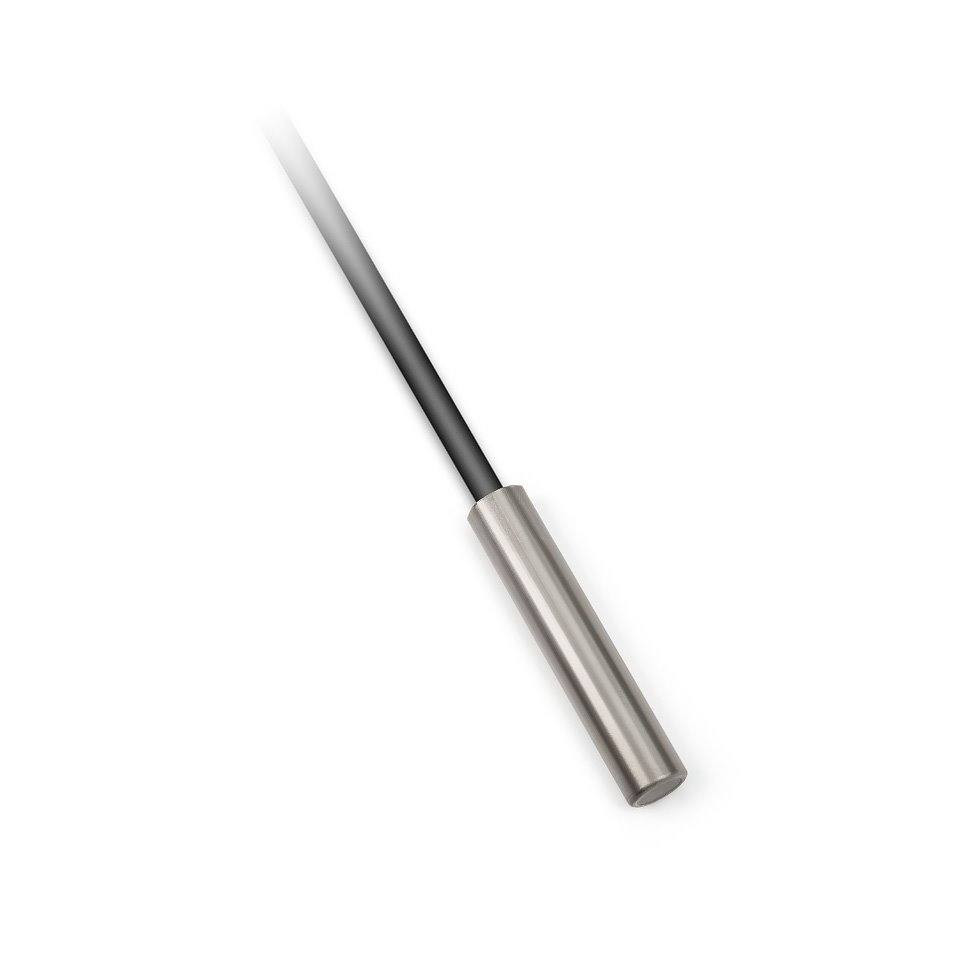 Bimetal probe wired with stainless steel tube diameter 10mm
Product features Bimetal probe wired with stainless steel tube diameter 10mm
Switches bimetallic series TSB 087 consist of a stainless steel housing containing a bimetallic switch (thermal break) and a power cable.
Bimetallic switches from the Serie TSB 087 are used to signal temperature exceedances in various industrial applications, for example to protect transformers, power semiconductor stages, motors and powerful batteries. The bimetal thermostats series TSB 087 are designed to work in chemically non-aggressive environments.
Type of temperature switch

TSB 87

Temperature sensor

TMC bimetallic - C1B

Temperature range (selection of the trigger temperature)

70 to 180 ° C

Switching tolerance
± 5 ° C
Contact design

normally closed (instant action)

Maximum voltage / switching current

10.000 cycles 250VCA / 2,5A




3.000 cycles 250VCA / 6,3A

Housing

DIN 1.4301 stainless steel

Case diameter
10 mm
Case length
60 mm
Working range

-25 to 180 ° C

Ingress protection

IP 67 according to EN 60529

Insulation resistance in normal environment

min.

20 MΩ

Dielectric strength of the insulation

2 kVAC / 1 min.

Contact connection

2 fils

Power cable

shielded silicone 2 x 0,34 mm

2

Weight




min.

0,2 kg acc.

design
These products can interest you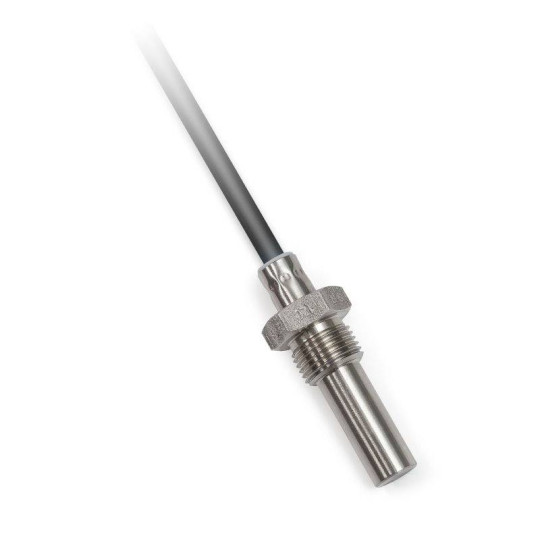 TSB 060 series bimetal temperature sensors are designed as two-state controllers (ON ...