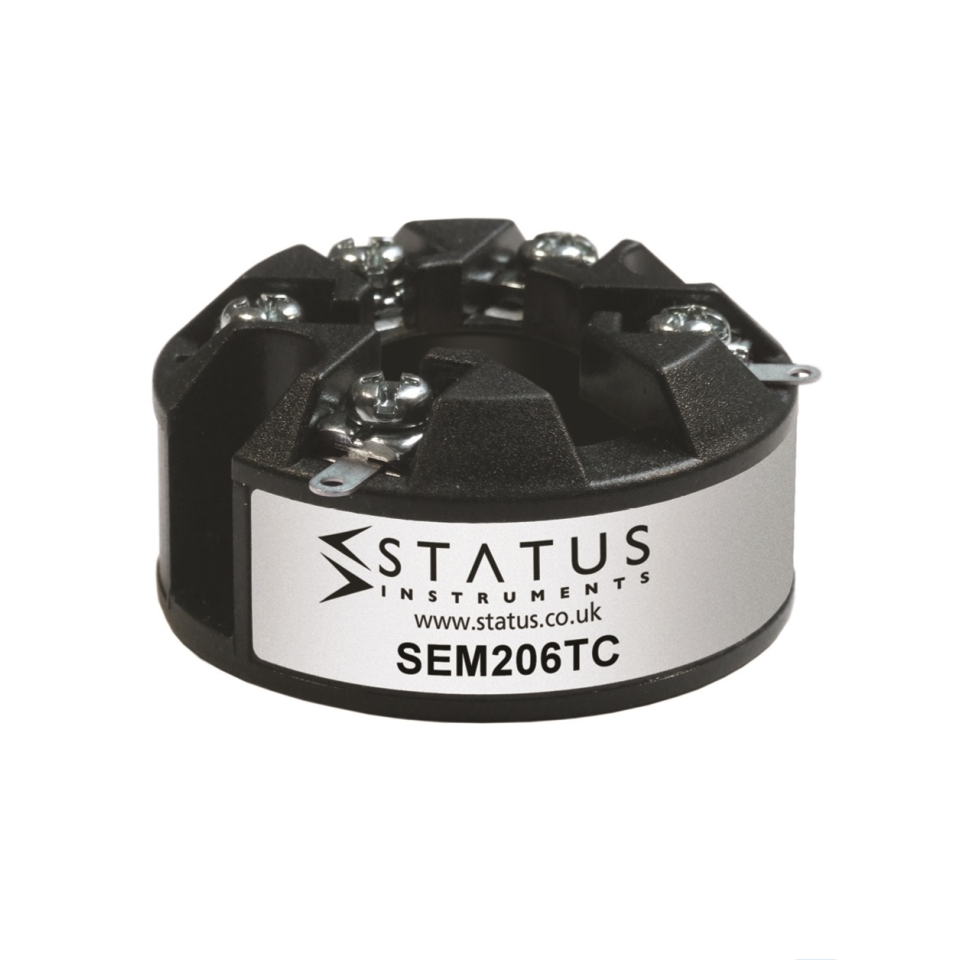 Programmable transmitter, suitable for thermocouple sensors
Reference GSEM206TCR
Product features Programmable transmitter, suitable for thermocouple sensors
TECHNICAL DATA
The SEM206TC Thermocouple Temperature Transmitter is a cost-effective "smart" head transmitter that accepts thermocouple temperature sensors and converts the sensor output over a configured range into an industry standard (4 to 20) mA transmit signal.
The PC configuration allows the user to select the CT type, range, units and direction of burnout, without the need to
calibration equipment. The configuration is done quickly using our new configurator driven by USB port by simply connecting two
clips to the SEM206TC loop terminals and following the software instructions. The calibration configuration can be saved as a
file on the PC for later use. If required, the desired range can be specified at the time of ordering, eliminating the need for user configuration.
The product also comes with a calibration feature so that the offset and range can be adjusted to match a particular temperature sensor when applied at a known reference temperature.
The thermocouple temperature transmitter can be ordered with any of our temperature probes and connection heads. We can supply temperature probe sets with the temperature transmitter included.
If you already know the specifications you need, we can configure the product for you at no additional cost. Otherwise the range is not specified, the transmitter will be shipped with the default range of (0 to 1000) ° C type K
FEATURE HIGHLIGHTS
REFERENCE
SENSOR Referencing of the SEM206TC sensor via Windows-based USBSpeedlink software allows a close match with
a known reference sensor, thus eliminating possible sensor errors.
SENSOR BURN DETECTION
If a sensor wire is broken or disconnects, the SEM206TC output will automatically switch to its
user-defined level up or down.


STABILITY
The SEM206TC head transmitter incorporates the latest digital technology to ensure
precise performance and low drift.
LED WARNING
If the SEM206TC detects that the sensor is out of range, a red LED will light up in the transmitter to alert the user that something is wrong.
These products can interest you