Programmable Thermocouple Temperature Transmitter PC
Reference: GSEM1605TCR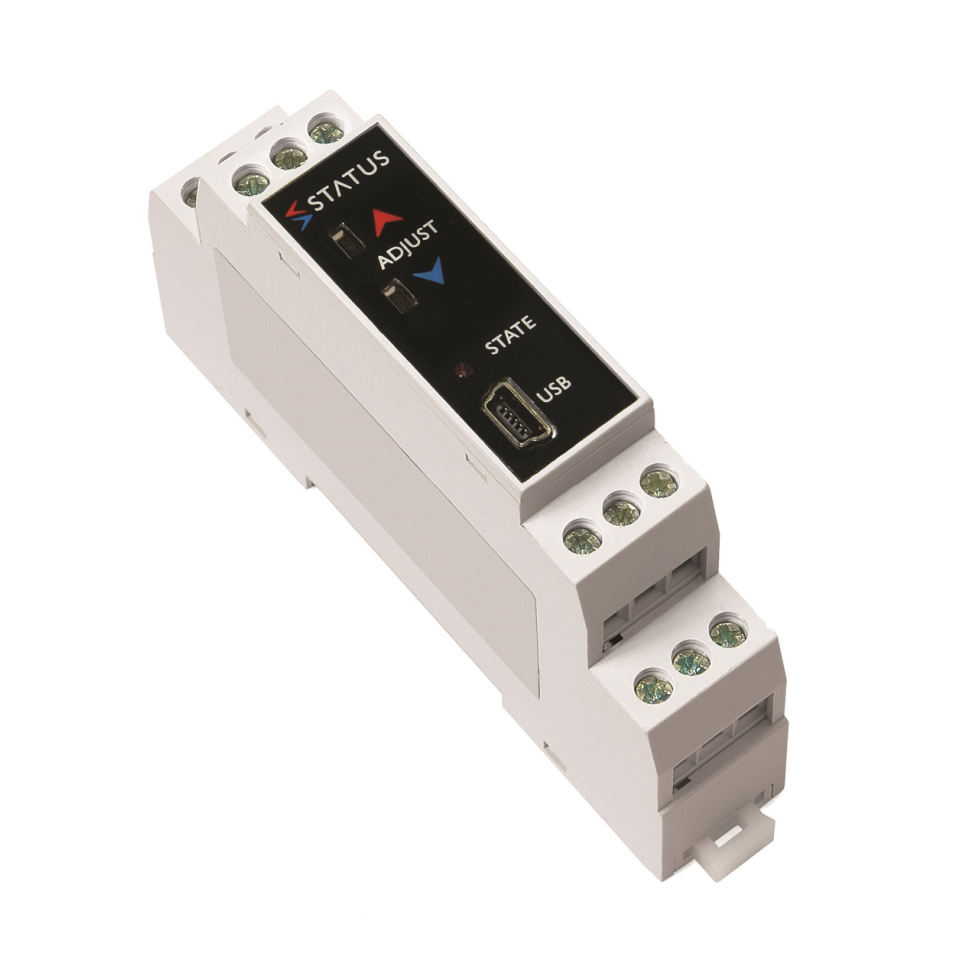 International shipping
Standard or express delivery
Secure Payments
All payments are secure and approved.
Best price guarantee
Contact us to define your payment method.
+33-233-611-670
English - French - German - Spanish
Product details about "Programmable Thermocouple Temperature Transmitter PC"
TECHNICAL DATA
The SEM1605TC is a rail mounted thermocouple temperature transmitter from Status Instruments. It has been designed to accept the most common thermocouple sensor inputs and provide the user with a standard two-wire (4 to 20) mA output signal. Galvanic isolation is provided between input and output and all temperature ranges are linear to temperature.
Designed for ease of use, our latest USB interface is equipped for quick and easy setup. Simply connect a standard USB cable between the SEM1605TC and your PC. Our free configuration software will guide you through the changes you want to make. To save time, the SEM1605TC does not need to be wired to a power supply during the setup process, it is powered through the USB interface from your PC.
ACTIVE RANGE
The SEM1605TC rail mount thermocouple temperature transmitter comes with a user push button selection option, allowing adjustments to 4mA and 20mA for a live value. The "user setting" function can be locked during configuration if it is not required. The status LED indicates an input out of range during normal operation, during "user adjustment" it is also used to indicate the adjustment step.
(4 and 20) mA TRIM
The knobs can also be used for adjusting the 4 mA and 20 mA current trim to add small offsets to the (4 or 20) mA output.
SENSOR REFERENCE
Referencing the SEM1605TC sensor via the Windows based USBSpeedlink software allows a close match with a known reference sensor, thus eliminating possible sensor errors.
SENSOR BURN DETECTION
If a sensor wire is broken or disconnects, the SEM1605TC output will automatically go to its user-defined level (high or low) or to a preset value.
STABILITY
The SEM1605TC DIN rail transmitter incorporates the latest digital technology to ensure precise, low drift performance.
TEMPERATURE PROBES
Our range of temperature probes for use with this product can be viewed here
General
Reference

GSEM1605TCR

Name

Programmable Thermocouple Temperature Transmitter PC
Features
Type

Din Rail

Type of entries

Thermocouple

Type of outputs

4.20mA
8 other products in the same category: