ATEX IECEx rail temperature transmitter for RTD sensors and potentiometers
Reference: GSEM1801RX-2RXR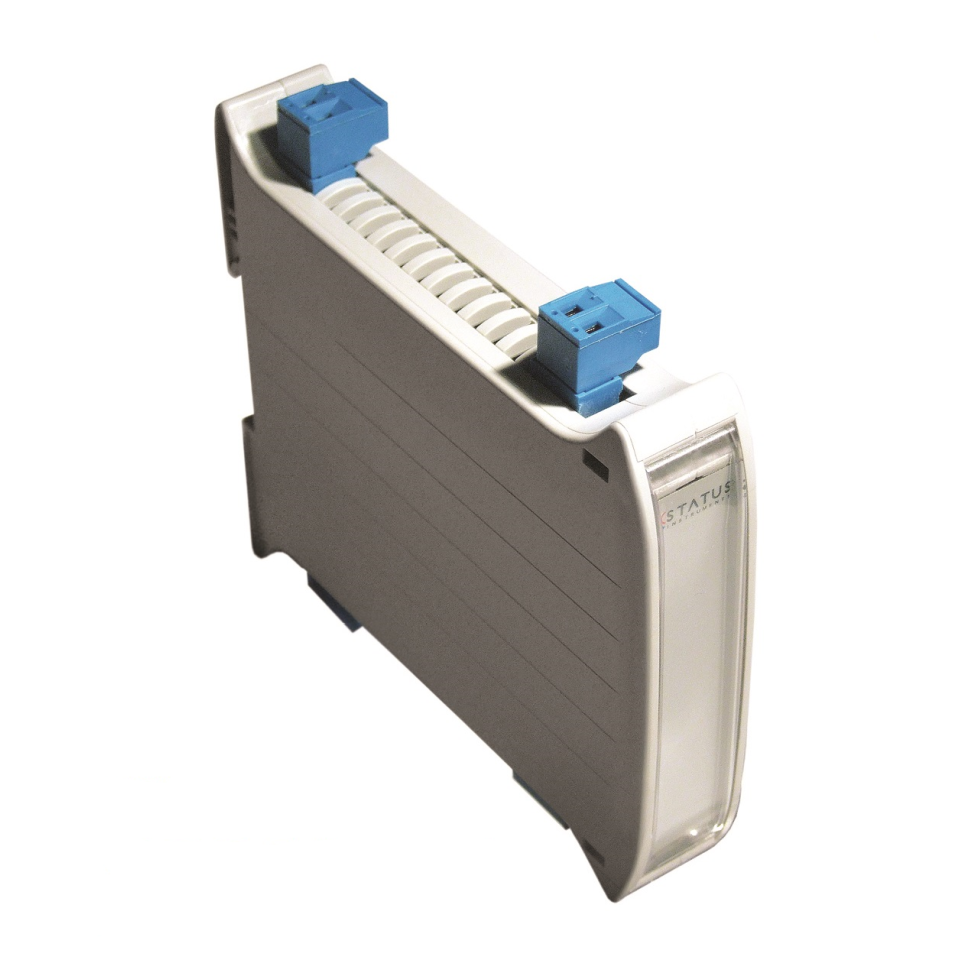 Personalization
Don't forget to save your personalization to be able to add it to the basket
International shipping
Standard or express delivery
Secure Payments
All payments are secure and approved.
Best price guarantee
Contact us to define your payment method.
+33-233-611-670
English - French - German - Spanish
Product details about "ATEX IECEx rail temperature transmitter for RTD sensors and potentiometers"
TECHNICAL DATA
The atex SEM1801 / 2XR temperature transmitter is designed for use with RTD sensors or potentiometers and converts the signal from the sensor to a standard loop powered output (4 to 20) mA. The PC setup (in the safe zone) allows the user to select the sensor type, range, filter, label, units and error signal without requiring any calibration equipment. In addition, the
user can read live process data when connected to PC: this enables sensor offset and
Output alignment calibration, where the user can enter values ​​that match the actual process, thereby reducing system errors.
If required, the desired range can be specified at the time of ordering, eliminating the need for user configuration. If the
The range is not specified, the transmitter will be shipped with the default range of Pt100 (0 to 100) ° C, high depletion
and filter disabled.
STRENGTHS OF THE ATEX TEMPERATURE TRANSMITTER
SENSOR REFERENCING
(temperature mode) Referencing the SEM1801 / 2XR sensor via the Windows-based USBSpeedlink software allows a
close match with a known reference sensor, thus eliminating possible sensor errors.
CUSTOM LINEARIZATION
As standard, the SEM1801 / 2XR has all popular RTD sensors available in its software library.
In addition, the SEM1801 / 2XR can be programmed with custom linearization up to 22 points for
ohm and potentiometer inputs.
SENSOR BURN DETECTION
(temperature mode) If a sensor wire is broken or disconnects, the SEM1801 / 2XR output will automatically switch to its
user-defined level (high or low) or at a preset value.
STABILITY
The SEM1801 / 2XR rail transmitter incorporates the latest digital technology to ensure
precise performance and low drift.
General
Reference

GSEM1801RX-2RXR

Name

ATEX IECEx rail temperature transmitter for RTD sensors and potentiometers
Features
Type

Din Rail

Type of entries

PT100
PT1000

Type of outputs

4.20mA
8 other products in the same category: