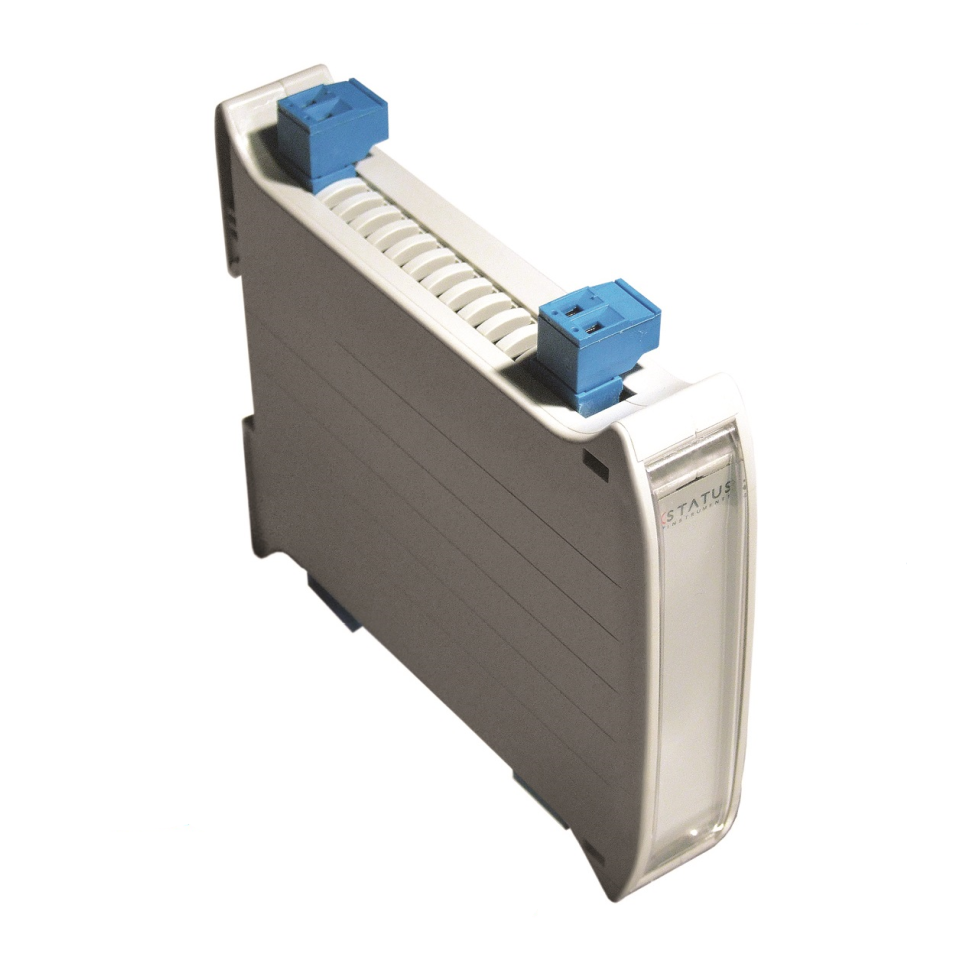 ATEX IECEx rail temperature transmitter for thermocouple sensors
Reference GSEM1801TCX-2TCXR
K, J, N, E, T, R, S, L, U, B, C (W5), D (W3), G (W).
Single and dual channel version.
Sensor output offset and alignment.
Input to output insulation.
Product features ATEX IECEx rail temperature transmitter for thermocouple sensors
TECHNICAL DATA
The SEM1801 / 2 XTC ATEX rail temperature transmitter accepts thermocouple temperature sensors and converts
the output of the sensor over a range configured as a standard industrial transmission signal (4 to 20) mA. Two versions
are available: single or dual channel ATEX / IECEx approved for hazardous areas. The PC setup allows the user to select CT type, range, filter, units, linearization and exhaust direction, without the need for calibration equipment. In addition, the user can read the live process data when connected to the PC (in the safe area), which enables the sensor offset and the
calibration of the output alignment, where the user can enter values ​​corresponding to the actual process, thus reducing
system errors.
If required, the desired range can be specified at the time of ordering, eliminating the need for user configuration.
If the range is not specified, the transmitter will be shipped with the default range of (0 to 1000) ° C type K
burnout high and filter disabled.
STRENGTHS OF THE ATEX RAIL TEMPERATURE TRANSMITTER
SENSOR REFERENCE
Referencing the SEM1801 / 2XTC sensor via the Windows-based USBSpeedlink software enables a
close match with a known reference sensor, thus eliminating possible sensor errors.
TYPES OF THERMOCOUPLE
As standard, the SEM1801 / 2TXC has all common thermocouple sensors available in its software library
with additional sensors available.
SENSOR BURN DETECTION
If a sensor wire is broken or disconnects, the SEM1801 / 2XTC output will automatically switch to its
user-defined level (high or low) or at a preset value.
STABILITY
The SEM1801 / 2TCX transmitter incorporates the latest digital technology to ensure
precise performance and low drift.
These products can interest you