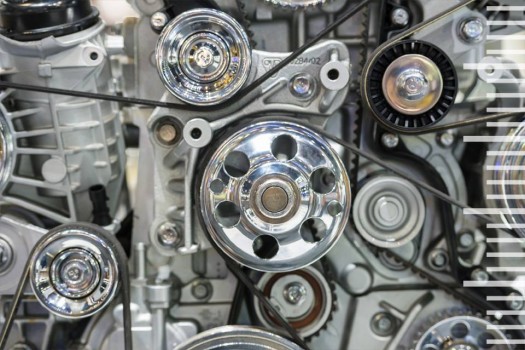 For custom design of measuring instruments, we carry out type testing of the following technical parameters:
Insulation resistance at high temperatures
Response time
Hysteresis
Immersion depth
Thermoelectric voltage
Effect of temperature cycle
Resistance Accuracy Test
Stability over the upper limit of the temperature range, etc.
Our specialist company in temperature sensor design provides product certificates on request (sensor resistance to shocks and vibrations, electrical resistance, IP 68, etc.). We work with qualified and certified laboratories and test rooms.
The standard temperature sensor with connection head
Here are some examples of our temperature sensors for machinery and equipment.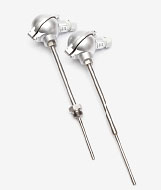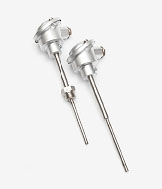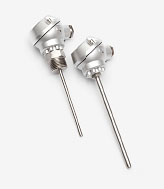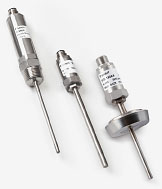 Wired standard temperature sensor
If you are looking for this type of measurement probe, here is what you might find on our Guilcor site.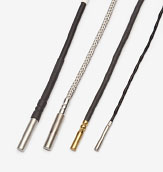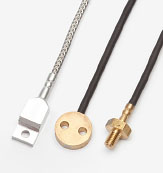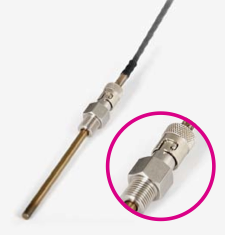 The custom temperature sensor
After analyzing your needs, we will suggest a suitable temperature sensor and recommend an optimal application to eliminate or remove any interference related to the implementation of the thermal probe. When developing a new measuring device, we offer you:
1 / Cooperation
Guilcor provides you with its experience in temperature sensor design.
Furthermore, we support you in the improvement of a measuring system adapted to your application.
To this end, our technicians come personally to your company.
2 / Certification
After the design of your temperature sensor for machines and equipment, we provide you with the required certification as well as the declaration of conformity to the applicable standards in French, English, Russian, German and other languages.
3 / Design and manufacture of temperature sensors
As specialists in the design and manufacture of thermal measuring devices, we provide:
production of sensors according to samples or drawings;
modification of standard cases;
the production of sensors with a difficult and unusual housing design;
production of sensor with small case diameter 2-3 mm;
the assembly proposal according to application
4 / Encapsulation of a special sensitive element
To measure the temperature, Guilcor intervenes on any type of element:
5 / Sensors complying with a particular requirement
Whatever your needs, you will find the measuring device that meets your expectations. And for good reason, our temperature probes for machines and equipment have the following characteristics:
Resistant to vibrations and shocks
High resistance to abrasive action
Use of cryogenic temperatures
Repeatability and stability
High precision required
Execution and compliance standards
Fast response time
6 / The replacement of the materials of your measuring instrument.
The special materials used as standard are replaced according to your needs:
Tin bronze CuSn9
Plastics - Macro-tagged
Aluminum (alloy)
1.4571 stainless steel
Brass
And for cables and heat-shrink tubes, we replace the following materials:
PFA
Viton
Kynar
Fire retardant cable - FM 4910
Cables for underground application etc ...