Temperature sensors for electric motor stator slot
Temperature sensors wired with insulating heat-shrink are distinguished by their high electrical resistance.
These slot thermal probes are most often used to measure the temperature in the slot of the stator of the electric motor.
Read more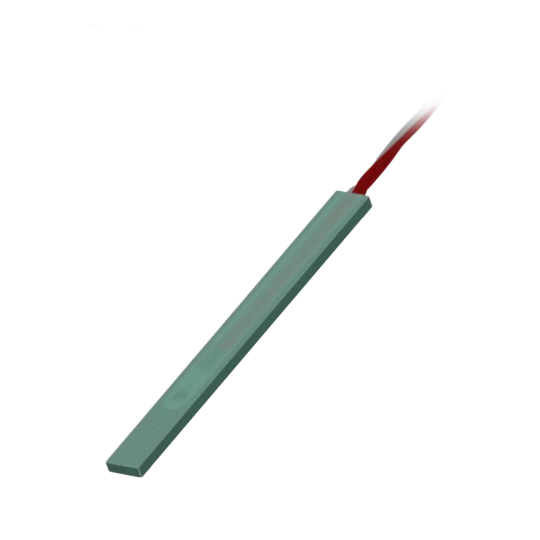 No ATEX
Beach on request
Sensor of your choice
Custom cable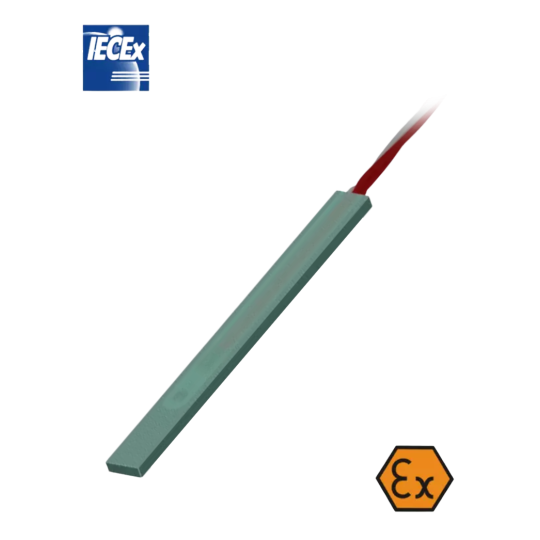 ATEX EXI
-60 to +180 ° C
Sensor of your choice
Custom cable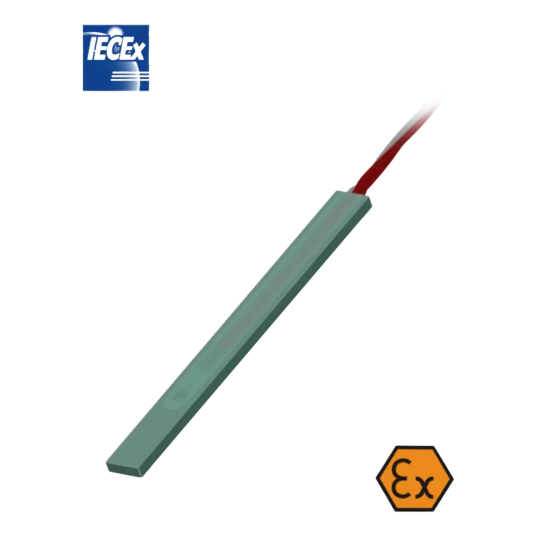 ATEX EXI
-60 to +180 ° C
Sensor of your choice
Custom cable
Basic Parameters of Heat Shrink Sleeve Insulated Temperature Sensors
Here are the main features of our notch measuring instruments:
Sensing element: Pt 100, Pt 1000, Ni 1000, NTC, PTC, KTY, other as requested
Operating temperature range: temperature class H -20 to 180 degrees celsius.
Housing: Sklotextit frame covered with a heat-shrinkable sleeve
Connection: 2 wire, 3 wire or 4 wire
Temperature sensor parameters and design can be adjusted upon request; in particular at the level of the measuring elements wound over the entire length of the probe or fixed measuring point for mounting in the slots of electric motors and transformers.
The Benefits of Slot Temperature Probes
The advantages of the thermal probe for electric motor stator slot are multiple:
this temperature measuring device is resistant to stresses, such as shocks, pressure, vibrations;
as a bonus, this type of temperature sensor is particularly resistant to commercially available impregnating agents, curing and drying processes.
How to use the wired temperature sensor with insulating heat shrink?
As an alternative to the bifilar wound slot resistance thermometer, chip slot resistance measuring probes (Pt100 - Pt1000 ohm) have been established.
The probe chip offered by GUILCOR is mainly intended for use in the slots of the stator winding of electrical machines.
For this reason, all variants are also available in an Ex-certified version, according to IECEx and ATEX.
In principle, these thermometers can also be used for all temperature measurement tasks on hard-to-reach surfaces, grooves or other measuring points.
What are the principles of construction and operation of the notch measurement probe?
In these groove resistance measuring devices, instead of a two-wire wound platinum wire, a thin-film measuring resistance made of platinum is used.
The measured temperature-sensitive length is shortened to the active measuring length of the thin-film sensor (spot measurement). This is quite sufficient for the many measuring purposes, since the requirements are mainly on the design (groove) and not on the active measuring length.
Certificate for ATEX measuring instrument available on request