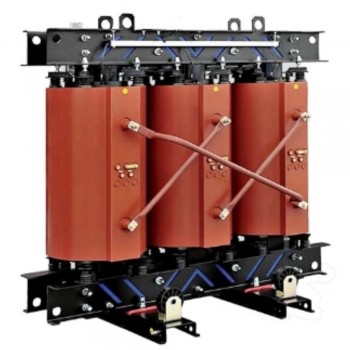 Temperature probes with high electrical resistance and mechanical durability for measuring the temperature of transformer windings and oil
For your electrical transformers, Guilcor offers resistance temperature probes encapsulated in a metal tube or in a heat-shrinkable tube.
These measuring devices operate in various temperature ranges from -50°C to +260°C. The most common measuring elements are Pt 100, Pt 1000, Ni 1000, KTY, NTC, PTC, etc...
The thermal probes that we present to you are most often used to measure the temperature of windings and oil.

Dry transformers
Temperature probes for windings - Temperature probes insulated by a heat-shrinkable tube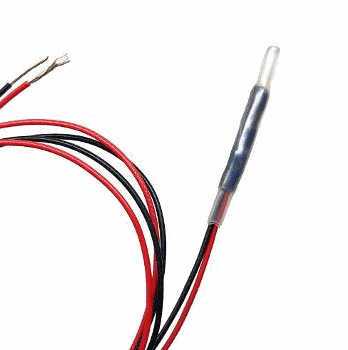 These are cable temperature probes whose sensitive element is protected by a heat-shrink. These sensors are distinguished by their high electrical resistance, for optimum temperature measurement in the windings (primary and secondary).
Here are the main features of these measurement probes for electric motor transformers:
Measuring element: Pt 100, Pt 1000, Ni 1000, NTC, PTC, KTY, or other on request
Operating temperature range: temperature class -20°C to 180°C
Connection wires: Teflon FEP or PFA 0,22 mm or on request
Electrical resistance: 2.5 kV or higher on request
Ingress protection: IP 20
Connection: 2 wire, 3 wire or 4 wire
Temperature probe settings and design can be adjusted upon request.
Temperature sensors with protective tube
These measurement probes are distinguished by their high mechanical resistance and their temperature range which can correspond to any type of dry transformer.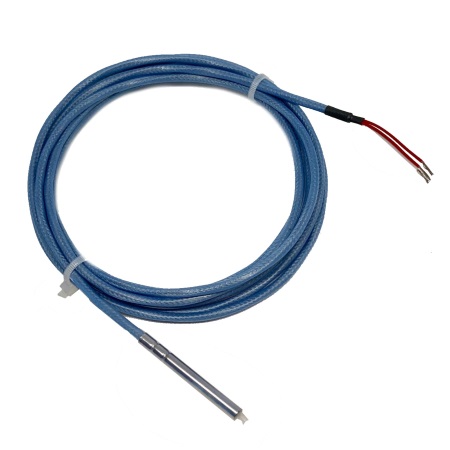 The sensors for electrical transformer with protective tube have the
following specifications:
Detection element: Pt 100, Pt 1000, Ni 1000, NTC, PTC, KTY, other as requested
Measurement range: temperature class -50°C to 250°C
Connecting wires: Teflon APFA
Dielectric strength: 3 kV or on request
Protection class: IP 67
Connection: 2 wire, 3 wire or 4 wire
The parameters and design of the measuring device can be adjusted on request.
Bimetallic thermal protectors for transformer winding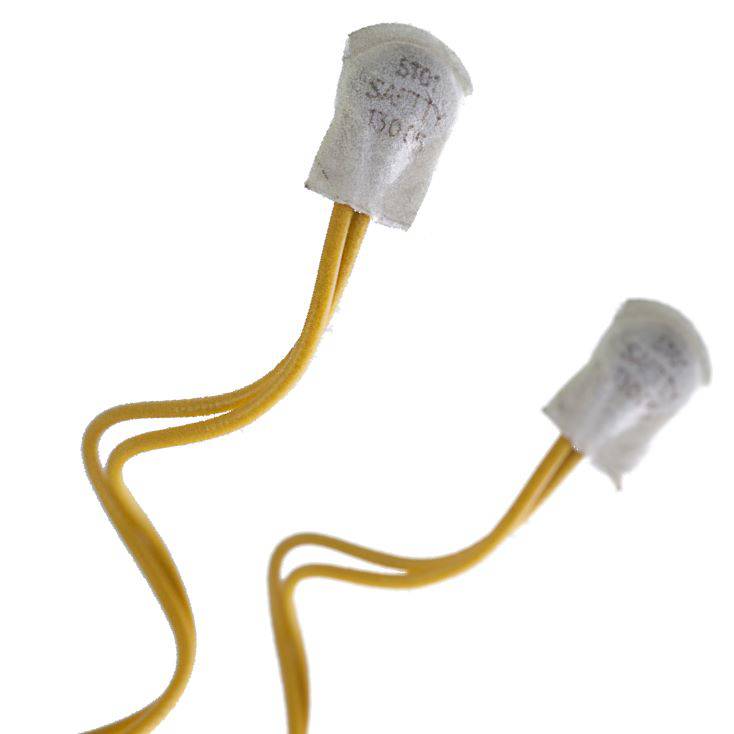 Due to their good resistance to pressure, bimetallic switches can be installed on or in the winding of electrical devices.
Some bimetallic strips have an uninsulated metal case and are energized. They are used in areas that are already sufficiently isolated or where no enclosure insulation is required.
ST01U1 type bimetallic strips are isolated by assembling a Kynar, Mylar (≤ 130 ° C) or Nomex (≥ 135 ° C) heat-shrinkable tubing. The switches have high voltage resistance up to 2 kV at 50Hz AC and 1min. as well as protection class I VDE. They are particularly suitable for installation in windings of transformers and coils.
Oil bath electrical transformer
Standard probes for temperature measurement of oil-filled transformers
These are resistance temperature probes with stainless steel tube and connection head. Their thermal resistance is variable according to your needs.
The protection index of the sensors can go up to IP 68.
The design of these measuring instruments depends on the application. It can be with smooth metal tube, with thread, temperature sensors with connector, etc...
Regardless of the model selected, our temperature probes offer the greatest resistance to shock and vibration.
TECSYSTEM innovation: Your sealed transformer will never be alone again!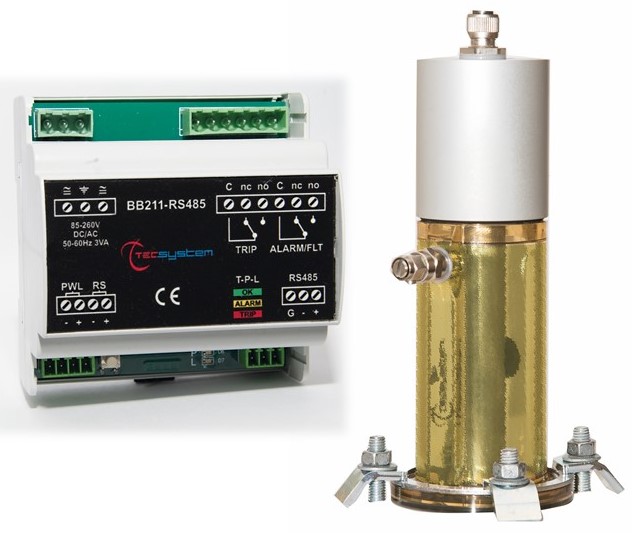 Innovation, easy installation, solidity and transparency, these are the characteristics of tecsystem innovation for temperature probes for electrical transformers.
The conventional electromechanical control devices are replaced by the TPL503 electronic sensor, installed directly on the transformer, capable of monitoring the TEMPERATURE, PRESSURE and LEVEL of the oil.
The innovative TPL503 sensor is connected to the machine by a conventional flange.
Data from the measuring instrument is transmitted via an RS485 serial connection to the NT210 K unit, which can be installed directly on the control panel.
This allows all ALARM, FAN / PUMP parameters to be viewed and controlled remotely.