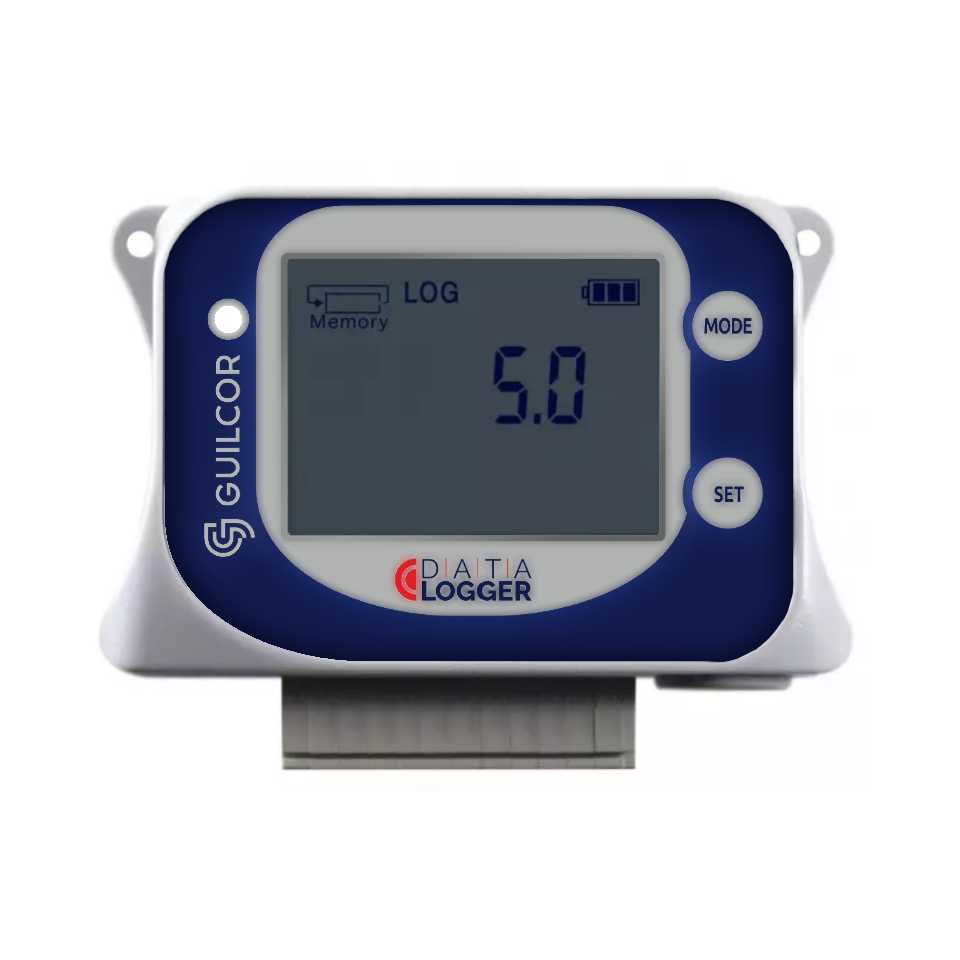 Data logger for 3 voltage inputs 0-10V and 1 two-state input
Reference AR006083
Product features Data logger for 3 voltage inputs 0-10V and 1 two-state input
TECHNICAL DATA


The GSM data logger is designed for record 3 voltage inputs et 1 binary input.


If the defined limits are exceeded, SMS and JSON messages can be sent over a GPRS data connection.


Measured values ​​can be sent to internet storage Cloud which is a complete system monitoring, alarm and analysis.


he is also possible to configure the regular sending of messages JSON to the database, the send interval is adjustable.


The alarms are also indicated locally by LEDs, LCDs and acoustically by a integrated beep.


The recording is carried out in a non-volatile electronic memory.


The data can be transferred to a PC via the included USB-C cable.


The GSM recorder includes a traceable calibration certificate with declared metrological traceability of standards based on the requirements of the standard EN ISO / IEC 17025.


INCLUDED IN DELIVERY
U5841M
Manual
Traceable calibration certificate
Rechargeable battery
Power source
USB-C cable
FREE Analysis Software
Cloud for 3 months



MEASURED VALUES
- voltage
- Two state signal


VOLTAGE INPUT
Measuring range : 0 to 10 V DC
Accuracy: ±20µA
Input resistance: approx. 130 kΩ


BINARY ENTRY
Parameters of level input voltage: "L" of voltage contact : <0,8 V (*)
Input voltage level "H" : > 2 V
Minimum applicable voltage : 0 V
Maximum applicable voltage : +30VDC
Parameters of the voltage-free contact: Contact resistance in "activated" state : <10 kOhm
Contact resistance in the "deactivated" state : > 2 MOhm
Contact voltage in "off" state : about 3 V
Minimum state time needed to lock state : 1 s


GENERAL TECHNICAL DATA
Operating temperature : -20 to +60 ° C
Canals : 3x voltage input, 1x binary input
Memory : 500 values ​​in non-cyclic recording mode; 000 values ​​in cyclic recording mode
Recording interval: adjustable from 1 s to 24 h
Display and alarm refresh: adjustable 1 s, 10 s, 1 min
Recording mode: non-cyclic - data logging stops after filling the memory
cyclic - after full memory, the oldest data is overwritten with new ones
Real time clock: Year, leap year, month, day, hour, minute, second
Supply : SONY LiIon 5200mAh Battery
Protection: IP20
Dimensions: 61 x 93 x 53 mm, with antenna 120 x 93 x 53 mm
Weight (with batteries): approx. 270 grams
Warranty: 3 years
These products can interest you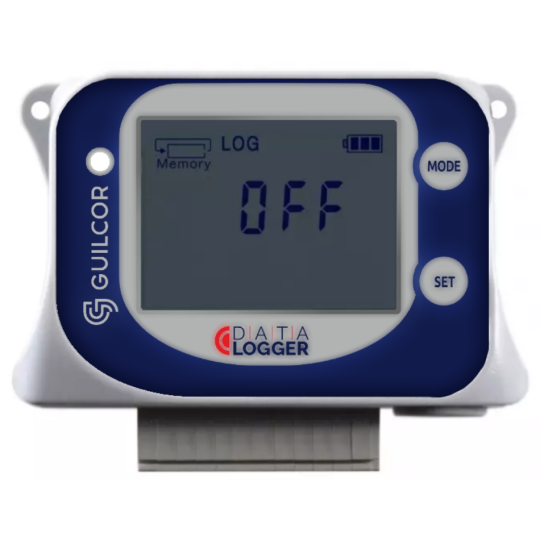 Records from an entry. Recording made in a memory. Data transferable to pc via USB-C. In...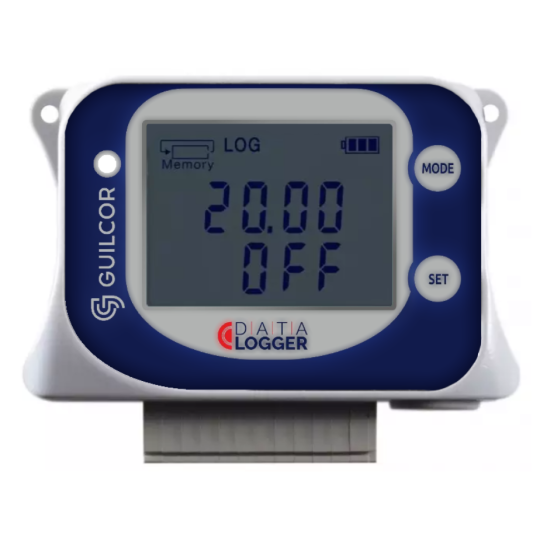 Records 3 current inputs. Alarm messages. Sends adjustable messages. Data transferable to pc.