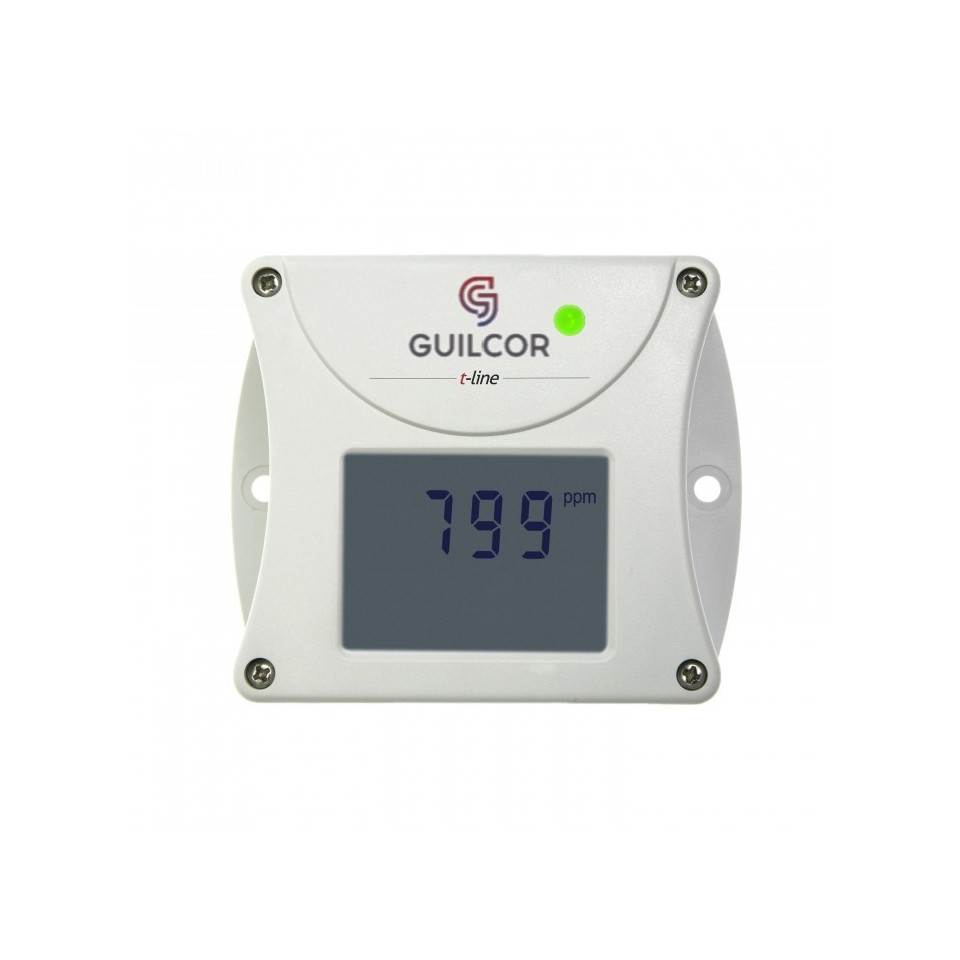 WebSensor - CO2 concentration Ethernet interface
Reference AR005171
Product features WebSensor - CO2 concentration Ethernet interface
TECHNICAL DATA


T-line web sensor of carbon dioxide.


Includes a remote alarm.


Web sensor with CO2 concentration sensor integrated.


A multi-point temperature and CO2 adjustment procedure enables excellent CO2 measurement accuracy over the entire temperature operating range; It is a must have for process control and outdoor applications.


The procedure of dual wavelength NDIR CO2 detection automatically compensates for the effects of aging.


The CO2 module is highly resistant to pollution and offers maintenance-free operation and exceptional long-term stability.


INCLUDED IN DELIVERY
AR005171
Manual
Traceable calibration certificate
Free Tsensor configuration software
Cloud for 3 months



MEASURED VALUES
- CO2
CO2 concentration measurement range: 0 to 2000ppm
Accuracy of CO2 concentration measurement: ± (50ppm + 2% from reading) at 25 ° C and 1013hPa
Optional range of CO2 concentration measurement: 0 to 10000 ppm ± (100 ppm + 5% of reading) at 25 ° C and 1013 hPa
Resolution: 1ppm
Measuring interval: 15s
Temperature operating range: -30 to +60 ° C
IP protection: IP30
LAN connection: RJ-45, 10Base-T or 100Base-TX connector
Communication protocols: WWW, ModbusTCP, SNMPv1, SOAP, XML
Alarm protocols: Email, SNMP Trap, Syslog
Configuration: T-Sensor, WWW setup
Supply : 9 to 30Vdc, maximum consumption 1W
Power cable : coaxial, diameter 5,5 x 2,1 mm
Dimensions: 88,5 x 72,5 x 39,5 mm (W x H x D)
Weight: About 140g
Warranty: 3 years
These products can interest you