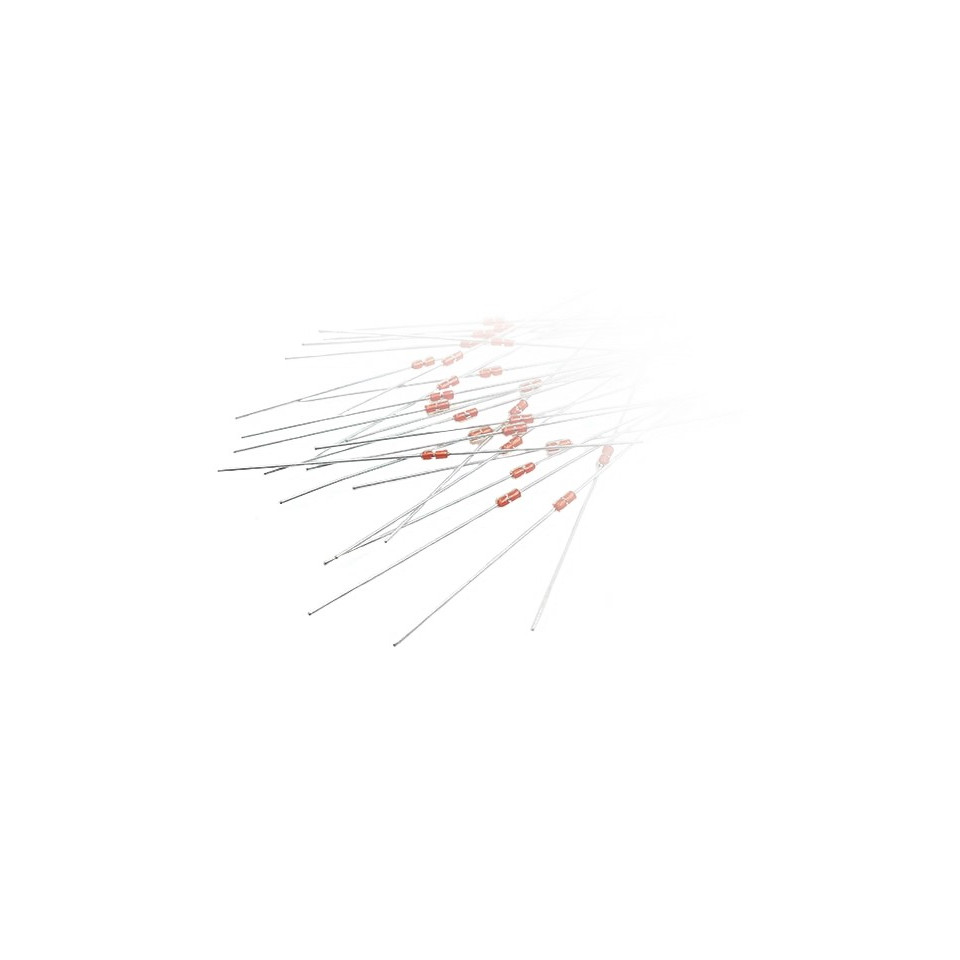 Diode Glass Encapsulated NTC Thermistor
Product features Diode Glass Encapsulated NTC Thermistor
The glass encapsulated axial NTC thermistor features a excellent reliability and high heat resistance.
This is a axial conductor type with wires exiting from both ends of the thermistor element.
Heat resistance is provided by glass encapsulation.
Widely spaced lead wires help reduce the possibility of measurement error caused by leakage, even with a high resistance thermistor chip.
The structure in diode shape makes it convenient for automated assembly for users.


| | | |
| --- | --- | --- |
| Object | Specification | More options |
| Resistance @ 25℃ | 10KΩ | 5K, 50K, 100K, etc. |
| Tolerance | 1% | 0,5%, 2%, 3%, etc. |
| B-value | 3950K | 3977K, 3970K, 3435K, etc. |
| Glass bead | Φ1.8*3.7 | Φ1.8*4.2 |
| Temperature range | -40~+250℃ | |
These products can interest you