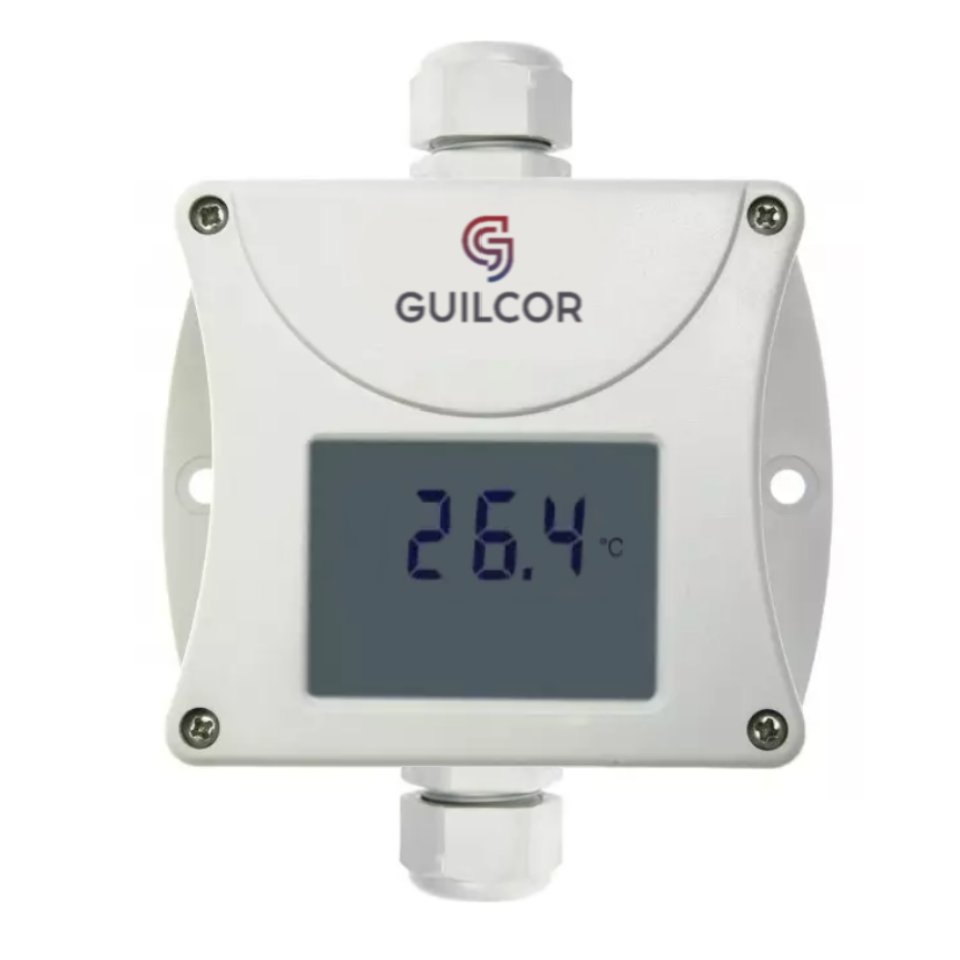 Temperature transmitter 0-10V output with display
Reference AR006585
Product features Temperature transmitter 0-10V output with display
TECHNICAL DATA


The temperature transmitter for Pt1000 sensor / 3850ppm with 0-10V output is built in a waterproof and durable housing.


The outlet temperature range is user adjustable.


Degrees Celsius and Fahrenheit are selectable by the user.


Un large two-line LCD display is an advantage.


Possibility turn off the display.


Food mains - also powered by 24 Vac.


INCLUDED IN DELIVERY
T4211
Manual
Traceable calibration certificate
Free Tsensor configuration software



MEASURED VALUES
- Temperature
Accuracy of temperature output: ± 0,15 ° C plus 0,1% of the set output range (without temperature sensor)
Available temperature units: degrees Celsius, Fahrenheit
Temperature operating range: -30 to +80 ° C
LCD display operating temperature range: readable at an operating temperature of + 70 ° C, it is recommended to turn off the LCD screen above 70 ° C
Output voltage: 0-10V
Configuration of the output range: user adjustable from PC
Protection: IP65
Supply : 15-30 VDC, max. 20mA; 24 Vac
Dimensions: 88,5 x 117 x 39,5 mm (W x H x D)
Weight: about 145g
Warranty: 3 years
These products can interest you