Product features ST01U7 - Bimetal integrated in M4 screw
Bimetallic design: PT0 / PTF
Insertion area: Sensor for insertion into the windings of rotating machines and transformers.
Compact and pressure-stable: Ideal for installation in a limited space, very suitable for mounting on and on windings.
Reliability and durability: constant contact pressure over the entire temperature range; Very fast switching, therefore low arc influence on the contacts.
Sensitivity to temperature: reproducible Switching temperature induced by a non-resistive and electrically discharged mechanical bimetallic disc.
Speed: Excellent thermal coupling induced by a compact switchgear.
Flexibility: Wide assortment of wires available for connection.
Air Vacuum Test Procedure - The bimetallic strips are placed in a sealed chamber. - The chamber pressure is reduced to 30 mbar. At this pressure and at a temperature between 18 and 25 ° C the bimetallic strips are immersed in a impregnating resin. Bimetallates are placed under these conditions during dry 60. - The pressure is then normally stabilized at 1 Bar. - 120 sec. later bimetallic strips are removed from the impregnating resin. After which the bimetallic strips will remain for 2 hours in an oven at a temperature of 120 ° C in order to harden the impregnating resin.

The resin used is of the type 4VEZS9EF1q produced by the company DURESCO GmbH.

Technical data :
Max operating voltage: 500VAC 60VDC
Normal Operating Voltage / Intensity: 250VAC 6A
Number of cycles to 250VAC / 3.0A COS FI 1.0 = 10000
Number of cycles to 250VAC / 6.0A COS FI 1.0 = 3000
Number of cycles to 250VAC / 1.0A COS FI 0.45 = 10000
Contact resistance: <50mOhm
Dielectric resistance: 2.5KV
XLPE AWG22 300V cable if T ° <150 ° C
Teflon cable FEP AWG24 600V T °> 150 ° C
Teflon cable PFA AWG22 600V on request, resistant to 250 ° C
Standard cable lengths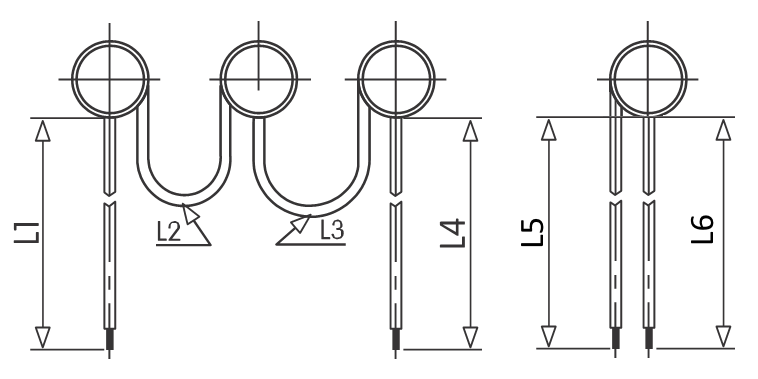 L1 L4 = = 520 +/- 10mm
L2 L3 = = 200 +/- 5mm
L5 L6 = = 55 +/- 5mm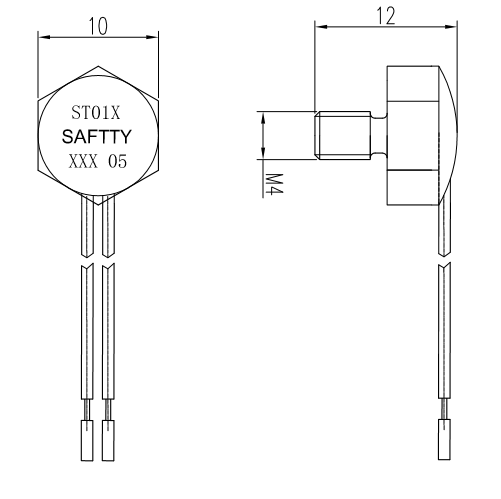 These products can interest you