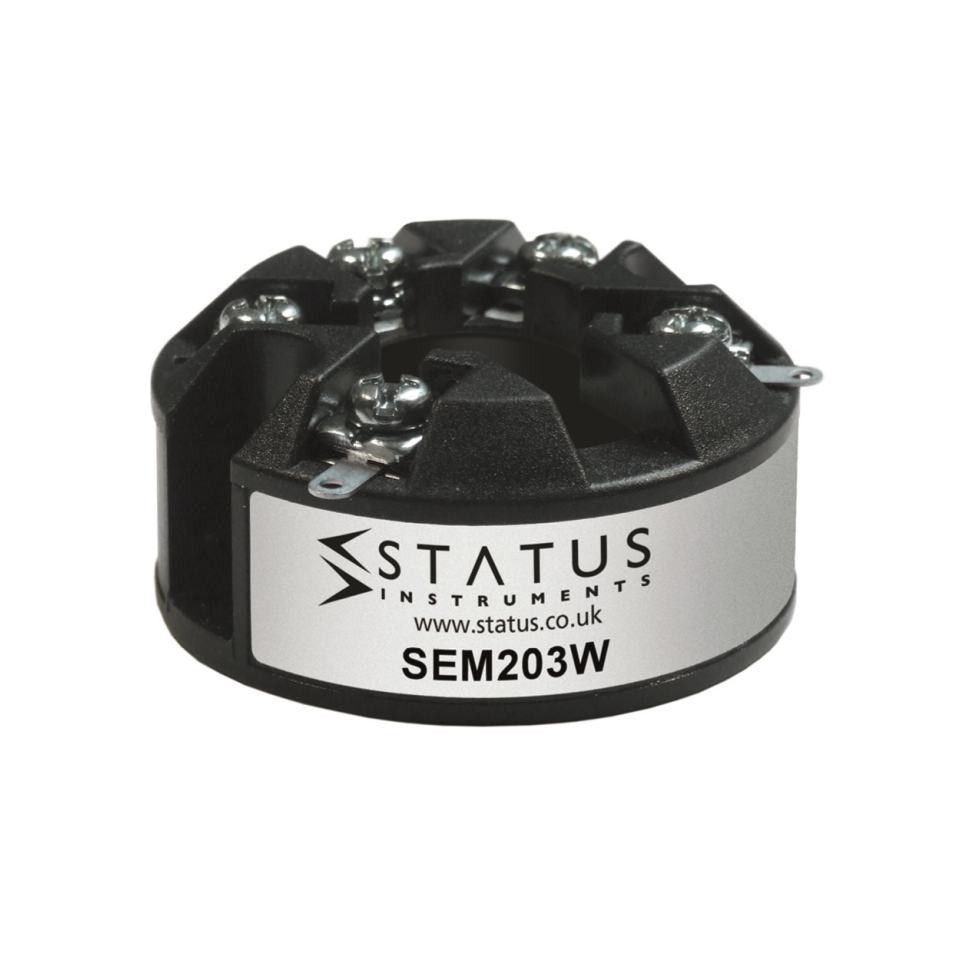 Transmitter with manual range setting, suitable for potentiometer sensors
Reference GSEM203WR
Product features Transmitter with manual range setting, suitable for potentiometer sensors
TECHNICAL DATA
The SEM203W Potentiometer Transmitter is a head-end transmitter that accepts potentiometer sensors and converts the sensor output over a configured range to a standard industrial transmit signal (4 to 20) mA. A simple push button allows the user to manually select the desired transmitter range, adjusting the position of the slide wire and pressing the button to memorize the two points (4 and 20) mA.


FEATURE HIGHLIGHTS
PUSH BUTTON CONFIGURATION
A single push button and LED indicator allows the user to configure the range of the transmitter relative to a
input condition set manually. A red LED is included to help guide the user. The LED also works as a
sensor error indicator.
STABILITY
The SEM203W head transmitter incorporates the latest digital technology to ensure
precise performance and low drift.
QUICK RESPONSE
The SEM203W takes less than 50ms to reach 70% of its final output value for a change in the input signal.
POTENTIOMETER
Any potentiometer value can be used between 1 and 100K ohms
These products can interest you