Fast response time probe - Modbus RS485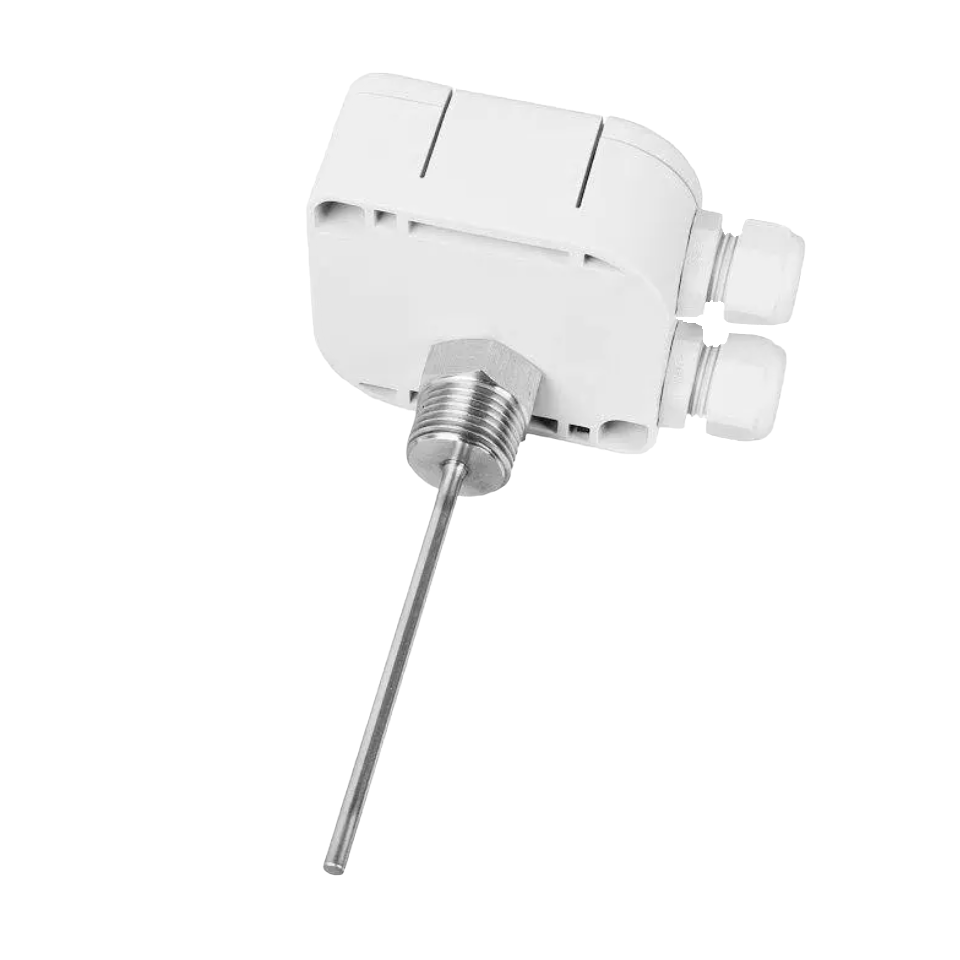 International shipping
Standard or express delivery
Secure Payments
All payments are secure and approved.
Best price guarantee
Contact us to define your payment method.
+33-233-611-670
English - French - German - Spanish
Product details about "Fast response time probe - Modbus RS485"
DESCRIPTION AND MOBILE APPLICATION
The sensor includes plastic head and metal tube in which a temperature sensor is placed. The metal tube includes a screw connection with a standard G 1/2 "thread. In the head there is a terminal block or converter, to which the cable is connected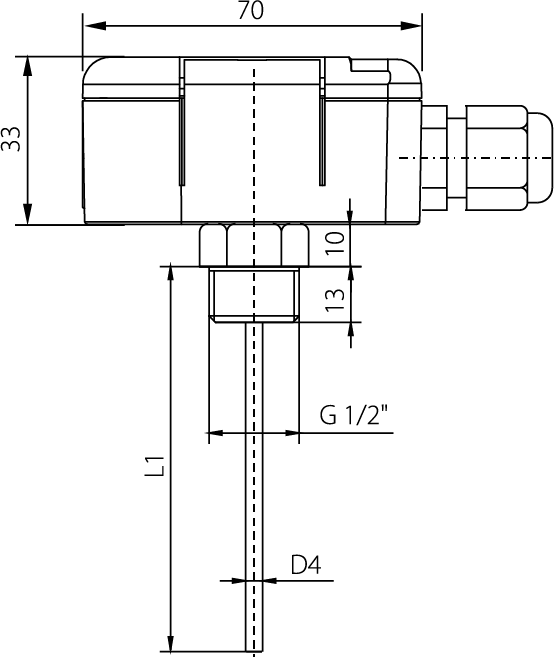 supply for the sensor and the digital output signal.
SD 162, protocol communication SD 162K MODBUS/RTU, communication RS485
The sensors are designed to operate in a chemically non-aggressive environment, the method of use should be selected according to the temperature and chemical resistance of the sensor head.
ACCESSORIES
Plug connector

CONEC 43-00092

connection cables with connector

RKT

, respectively.

rectangular

RKWT
Sensor type

(K-with connector)

SD 162

SD 162K

Output signal
RS485 / MODBUS RTU
Measuring range *)
-50 to 130 ° C
Precision electronics
± 0,2 ° C
Sensor type / accuracy
Pt1000 / ±(0,3°C + 0,0005 | t |)
Supply voltage
15 to 30 V DC
Nominal supply voltage Un
24 V DC
Consumption / supply current
maximum: 500 mW, typical: 300 mW
Working conditions

ambient temperature: -30 to 100°C

relative humidity: maximum of 100%

atmospheric pressure: 70 to 107 kPa

Degree of protection
IP 65 according to EN60529, as modified
Response time
τ 0,5<4s (in white water 0,2ms -1)
Standard rod length
50, 100, 160, 220mm
Diameter of the stem
4 ± 0,1 mm
Material of the stem
DIN 1.4301 stainless steel
Standard thread type
G1 / 2 "
Insulation resistance
>200 MΩ at 500 V DC, 25° ±3°C; humidity <85%
Head dimensions
70 x 63 x 34 mm
Head material
POLYAMIDE

Head connector type

(for sensors with connector)

RSFM4-M12-Lumberg

Recommended conductor cross-section

(for sensors with cable gland)

0,14 to 1 mm²
Weight
min 200g
*) By increasing the length of the rod by 60 mm above the thread, the sensors can be used up to 200 ° C
MAXIMUM SPEED OF MEASURED MEANS FLOW - AIR AND STEAM / WATER [ms-1]
Length of the stem
up to 60 mm
>100 to 160mm
Values ​​for rod diameter 4 mm
Zones
Zones
General
Reference

—

Name

Fast response time probe - Modbus RS485
Features
Measured

Temperature

Product Type

Pt1000

Communication

RS485 - MODBUS

Protection sign

IP65

Maximum operating temperature

up to 130°C

Diameter

4 mm

Connection type

G1 / 2 "

tube length

50 mm
100 mm
150 mm
220 mm
8 other products in the same category: