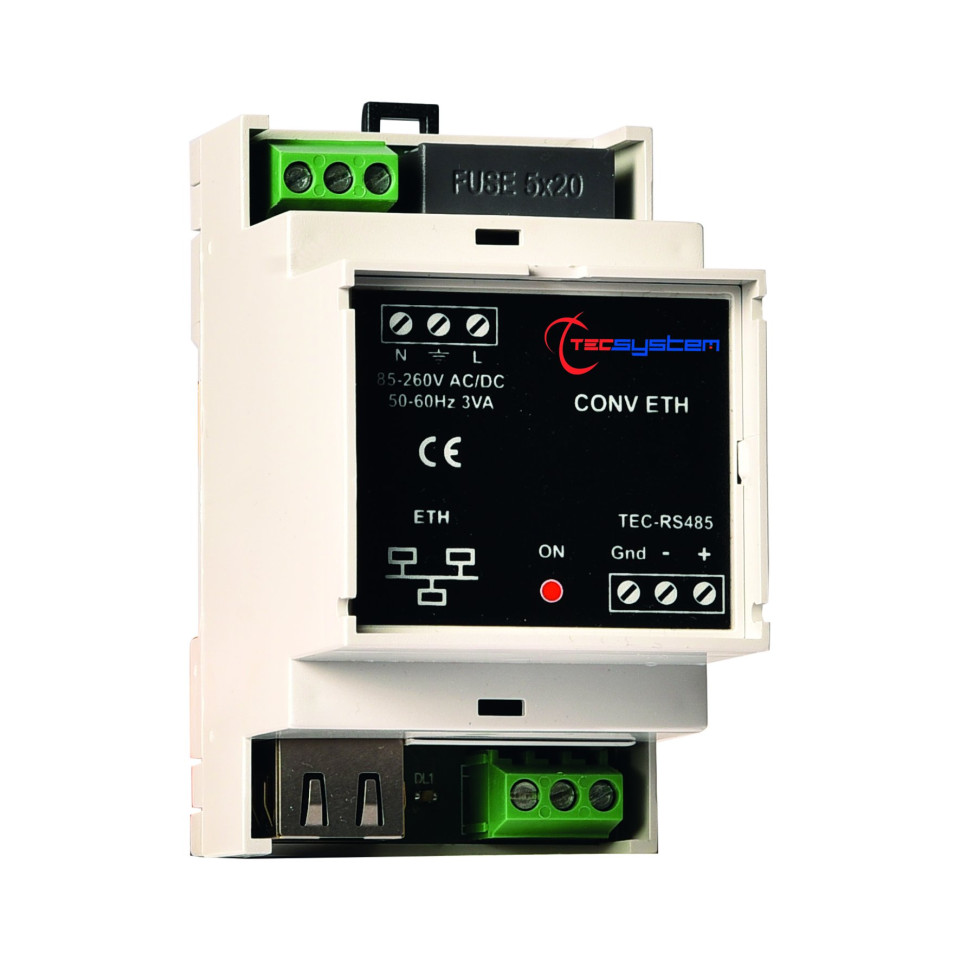 Product features CONV ETH
CONV ETH makes it possible to implement the characteristics of TECSYSTEM control units in the monitoring system used and to directly connect an existing device, configured with an RS485 Modbus RTU output, in an Ethernet network.
It includes all essential network functionality, including a 10BaseT / 100Base-TX Ethernet connection, a full TCP / IP stack, suitable for operating as a Modbus TCP slave.
The ETH Conv can be used for remote configuration of protection limits, real-time monitoring or troubleshooting.
UNIVERSAL SUPPLY: from 85 to 260 Vac-dc
These products can interest you