Universal temperature transmitter, dual input, HART
Reference: GSEM315MKIIR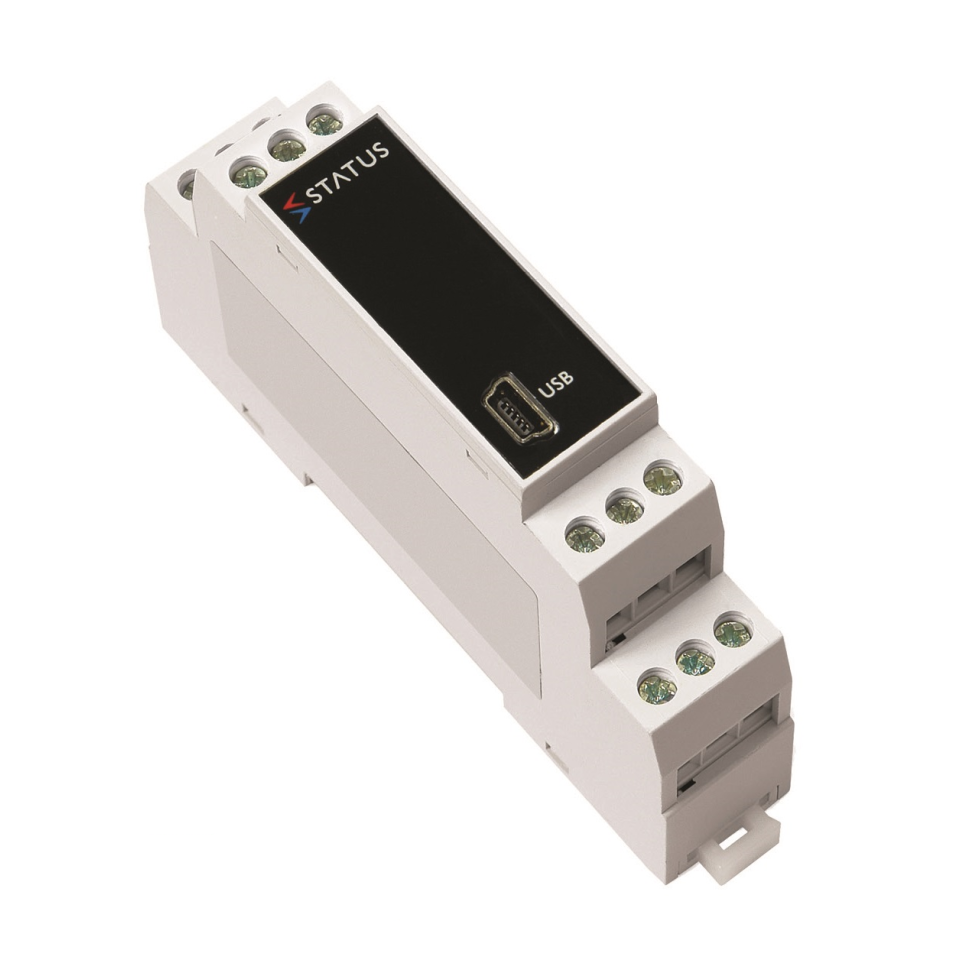 International shipping
Standard or express delivery
Secure Payments
All payments are secure and approved.
Best price guarantee
Contact us to define your payment method.
+33-233-611-670
English - French - German - Spanish
Product details about "Universal temperature transmitter, dual input, HART"
TECHNICAL DATA
The SEM315 MKII is a DIN rail mounted HART temperature transmitter (generic device) compatible with HART 5,6 or 7. It accepts RTD, thermocouple, potentiometer, or millivolt input signals and converts them to industry standard ( 4 to 20) mA transmission signal. Alternatively, HART multipoint mode can be selected. The input has two channels allowing two sensors to be monitored at the same time. Math functions between the input sensors are available and the output is a function of the math function on the input. The SEM315 MKII is programmed using a standard USB cable and our free "USBSpeedlink" configuration software downloaded from our website.
Standard functions (generic HART device) can also be programmed using HART communication.
DIN RAIL MOUNTED HART TEMPERATURE TRANSMITTER FEATURES
SEO
OF THE SENSOR Referencing the SEM315 MKII sensor via the Windows software "USBSpeedlink" allows a
close match with a known reference sensor, thus eliminating possible sensor errors.
USER CALIBRATION
In addition to referencing the sensors, current output adjustment is possible via USB and HART commands.
CUSTOM LINEARIZATION
The SEM315 MKII can be programmed with custom linearization to accommodate non-standard sensors or sensors
with unusual or unique characteristics. Consult the sales office for more details.
SENSOR BURN DETECTION
If a sensor wire is broken or disconnects, the SEM315 MKII output will automatically switch to its
user-defined level (high or low) or at its preset value.
OUTPUT CURRENT PRESET
To facilitate calibration and commissioning of the system, the output can be set to a preset level anywhere
in the range (4 to 20) mA.
Hart® Registered trademark of the HART Communication Foundation.
General
Reference

GSEM315MKIIR

Name

Universal temperature transmitter, dual input, HART
Features
Type

Din Rail

Type of entries

Dual PT100 inputs
Dual PT1000 inputs
Dual potentiometer inputs
Dual thermocouple inputs
mV

Type of outputs

4.20mA
8 other products in the same category: