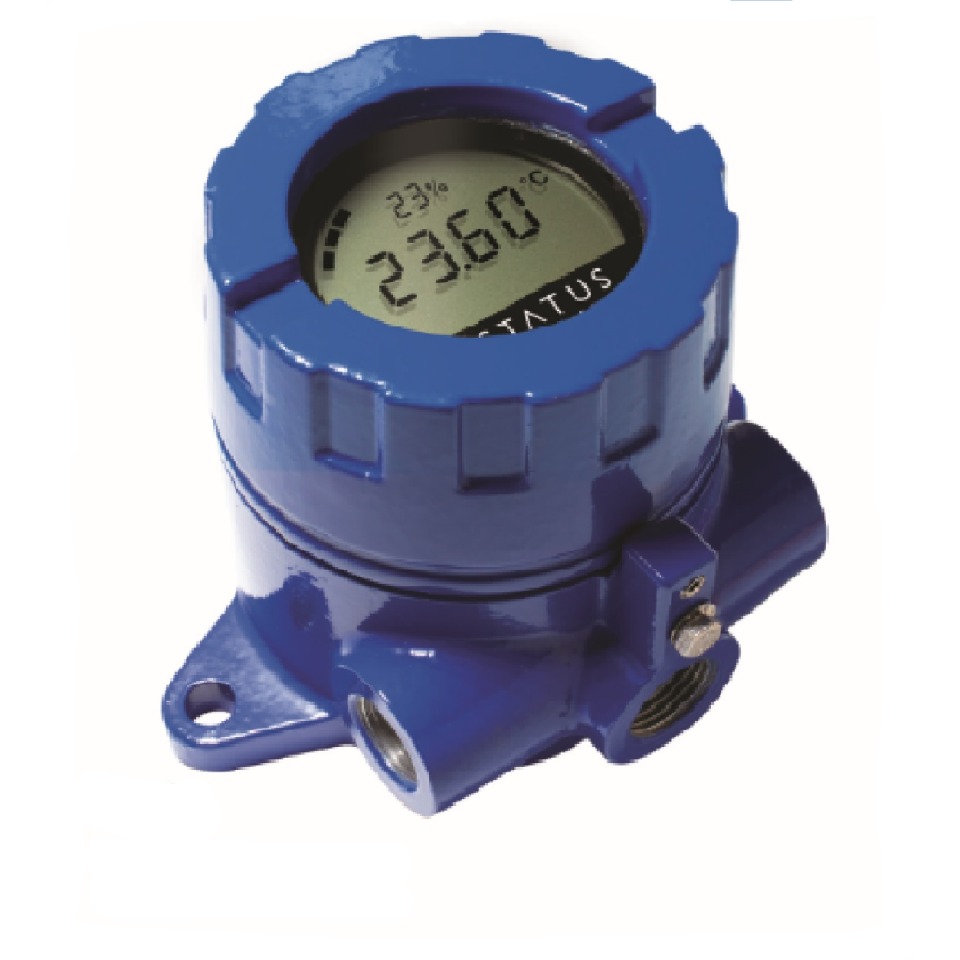 HART field temperature transmitter
Reference GSEM320/55R
Personalization
Don't forget to save your personalization to be able to add it to the basket
Product features HART field temperature transmitter
TECHNICAL DATA
The SEM320 is a HART Field Temperature Transmitter (Generic Device) which is a HART 5,6,7 compatible universal temperature transmitter with display. It accepts RTD, thermocouple, potentiometer, or millivolt input signals and converts them to a standard mA transmit signal (4 to 20). Alternatively, HART multipoint mode can be selected.
Housed in its own custom connection head, it is programmed using a communication cable (USB Config) with our free configuration software USBSpeedlink. Standard HART functions can also be programmed using HART communication.
The HART field temperature transmitter has a five-digit rotary display for the process value and a 5-digit display for messaging, in addition to a bar graph for the% of mA output.
Is is used with our temperature probes. We can manufacture them to your specifications. The most popular types can be seen here
SENSOR REFERENCE


Referencing the SEM320 sensor, via the Windows based USBSpeedlink software, allows a close match with a known reference sensor, thus eliminating possible sensor errors.
USER CALIBRATION
In addition to referencing the sensors, current output adjustment is possible via USB and HART commands.
CUSTOM LINEARIZATION
The SEM320 can be programmed with custom linearization to accommodate non-standard sensors or sensors with unusual or unique characteristics. Consult the sales office for more details.
SENSOR BURN DETECTION
If a sensor wire is broken or disconnects, the SEM320 output will automatically go to its user-defined level (high or low) or to its preset value.
PRESET OUTPUT CURRENT
To facilitate calibration and commissioning of the system, the output can be set to a preset level anywhere in the range (4 to 20) mA.
These products can interest you